Crystal Palace academy director Gary Issott cleared of alleged inappropriate behaviour
Last Updated: 02/05/18 1:03pm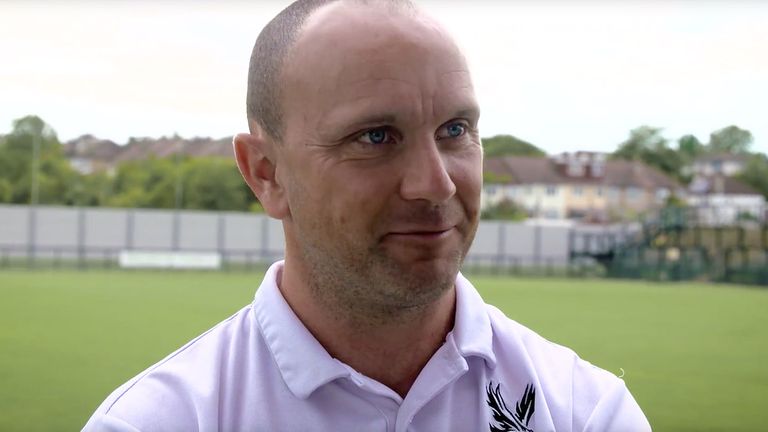 Crystal Palace academy director Gary Issott has been cleared of alleged inappropriate behaviour towards members of the club's U18s team.
An internal investigation was set up by Palace and Issott was suspended in February after claims he tried to shower with players in the squad following a match.
It was also alleged that Issott had used inappropriate humour in front of the club's young players.
A statement on the club's website said: "Crystal Palace football club academy director Gary Issott has resumed his club duties.
"Issott was suspended from the role earlier this year while an investigation took place after a staff member made suggestions of poor practice. A comprehensive club investigation, in which Issott fully co-operated, has concluded and he is now able to return to his position."
Crystal Palace chairman Steve Parish said: "Gary is a valued member of staff at Crystal Palace and I am delighted that he is returning to the Academy.
"The welfare of our young players is our number one priority and it was important that we held a full investigation and that the safeguarding framework for the club has proved effective.
"The families of boys under our charge need to have complete confidence in the work we do here".
Issott added: "I am very much looking forward to resuming my work at the Academy and helping to develop the next generation of players for Crystal Palace Football Club.
"I will continue to work with everyone at the Club to ensure that our Academy delivers the highest safeguarding standards".