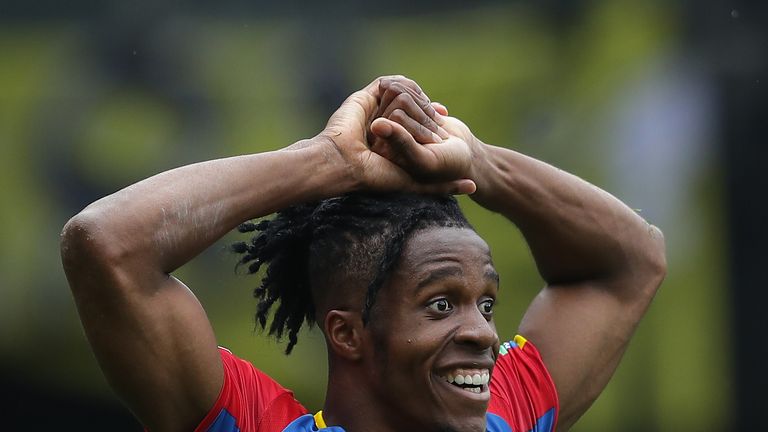 Wilfried Zaha sees no reason to leave his "home" Crystal Palace.
The Ivory Coast international grew up in Croydon and has spent the majority of his career at Crystal Palace, with a two-year spell at Manchester United.
Zaha was reported to be a £50m target for Manchester City this summer by the Mirror, but he has outlined his intent to remain at Selhurst Park following the club's relegation survival.
"I have no plans on leaving," said Zaha. "I'm enjoying my football, you can see how much I'm enjoying it. This is my home and there's no reason for me to leave."
Zaha scored his ninth goal of the season as Palace secured 11th place in the Premier League with a 2-0 win over West Brom on Sunday.
He won his first Premier League Player of the Month award in April and was named Palace's Player of the Year for the third successive time.
The club had looked destined for relegation after losing their opening seven Premier League games this season, but Roy Hodgson steered the club away from trouble after taking over in September, with Zaha's return from injury a catalyst.
Palace lost all 10 games in which Zaha did not start.
"We didn't start the best, but I knew that the players we have, we were good enough to get where we are now," Zaha said. "I had no doubt that we'd get back to ourselves."