A group of Crystal Palace supporters have accused the club's board of trying "to paint their own fans in a bad light" with a "misleading" statement about a dispute over Selhurst Park.
Last season, the Holmesdale Fanatics asked the Premier League club about moving from their traditional block in the corner of the Lower Holmesdale Stand to behind the goal in order to create what they have described as "an inclusive singing section".
The club, particularly chairman Steve Parish, was originally interested in the idea but, in a statement issued on Sunday, it said the Fanatics' plan to carve out this space by moving every other season-ticket holder along was unworkable.
It said this could only be done if fans in Block E, behind the goal, agreed to swap with the Fanatics in Block B.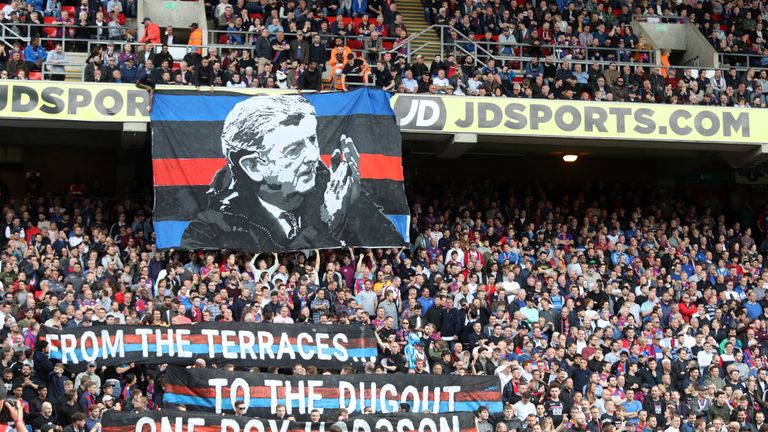 Rumours of this proposal emerged over the summer when the club put all of its season tickets up for sale apart from the 100 it reserves in Black B for its loudest fans group.
The club's statement revealed that these rumours prompted many fans to write to the club to say they did not want to be moved from seats they and their families had sat in for years.
"We explained to the Fanatics that we felt it would be hugely unfair and disruptive - as well as potentially cause a great deal of ill feeling towards their group - if we pressed ahead," the club statement explained.
"Instead, we promised that we would revisit this once the Main Stand was rebuilt and we had better alternatives to offer those who would be displaced."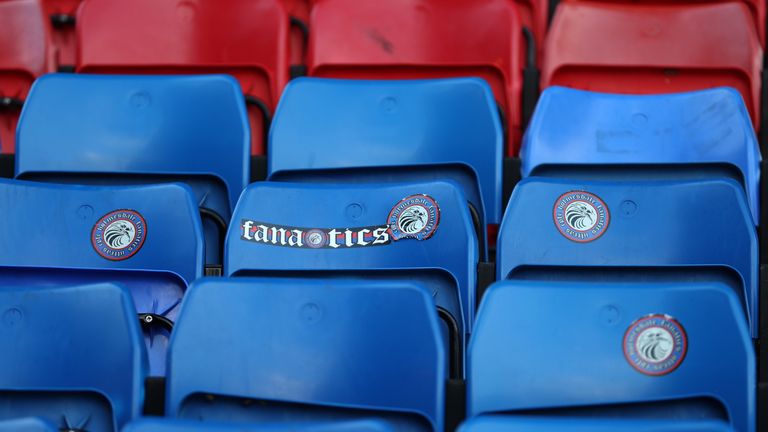 The Fanatics, however, saw this as a broken promise, refused to take up their usual season-ticket allocation and have stayed away from Palace's two Premier League games this season against Liverpool and Southampton - a boycott that many Palace fans believe has had a negative impact on Selhurst Park's atmosphere.
In a statement, a spokesperson for the Fanatics denied the group ever wanted to force Palace fans out of their seats and said it wanted the new singing section to be "inclusive, with long-term supporters being looked after first".
This, it said, had "twice been agreed by the club" and was intended to create a "consistent, world-class, supportive, positive atmosphere" at Selhurst Park, which has not always been the case in recent seasons.
"The group was intending to stay quiet about the issues for the good of the football club and are therefore disappointed that the board have decided to conduct what should have been a private internal issue with public statements essentially painting their own fans in a bad light," it said.
"The Holmesdale Fanatics feel aspects of the statement are misleading and not representative of the last 12 months' discussions."
It added that the club had allowed no official consultation on their plan, which created uncertainty, but the group was still hoping "for a resolution to safeguard the massive strengths of Palace's unique supporting culture before they are lost forever".
One supporter who currently sits in Block E with his family, said: "The Fanatics make a massive difference and have been a huge part of our success over the last eight years but I don't see why they can't wait until the new stand is built in two years - then we can move.
"Why should we move now? It's not a like-for-like swap and we have sat there for 25 years since the stand was built and my dad stood there for years before that."