Crsytal Palace forced to act after 'significant mouse problem' found at training ground
By Sky Sports News
Last Updated: 06/12/18 11:20am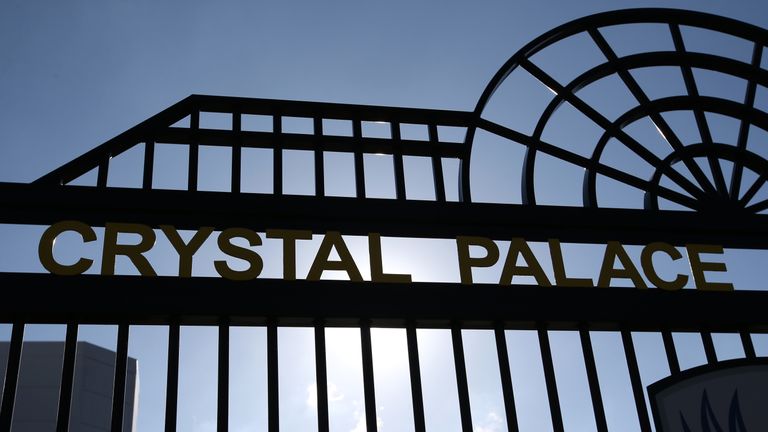 Crystal Palace have been accused of failing to ensure the safety of food fed to training ground staff, with the club forced to close the kitchen due to a "significant mouse problem".
An inspection by the Bromley Council Food Safety Team in August found that hygiene conditions at their Beckenham base were "unacceptable" and gave them a rating of zero out of five.
According to the report, Palace did not "manage the problem effectively" with the rodent issue "ongoing over several months". They were forced to close the kitchen for a few days.
Sky Sports News has obtained a copy of a nine-page report that warns about the dangers of E.coli.
The report also reveals there was no hot water or hand drying facilities on the day of the inspection.
An extract from the report said: "You have been given a food hygiene rating of 0. This is because the conditions found at the time of inspection were unacceptable.
"Personally, I am disappointed as you have failed to ensure the safety of the food you are producing and feeding your staff.
"You must ensure that all the matters in this report are suitably addressed within the stated timescales.
"A failure to improve your food hygiene standards may result in formal action being taken."
Crystal Palace have told Sky Sports News they have acted to rectify the problems raised in the report and are confident the facility is now in order.
"We invested substantially in the training ground over the summer, upgrading facilities for our players and staff, and immediately took action to remedy the issues highlighted in the kitchen area following the works," the club said in a statement.
"The remedial action was approved by the environmental health inspector and we are confident that our five-star rating at Beckenham will be restored when we are re-inspected, in line with our five-star rating for the kitchen facilities at Selhurst Park".
Food authorities say the problems identified had "significantly improved" when they made a follow-up visit.
Councillor Kate Lymer, Executive Councillor for Public Protection and Enforcement said: "Our Food Safety Officers are routinely inspecting food premises to ensure that they are in line with recommended practices.
"When we come across a situation where urgent improvements are needed and a lower rating is given, then we will always work with the food provider to raise their standards.
"Part of this will involve revisiting the premises and it should be noted that when we did this, the problems identified had significantly improved.
"It should be noted that the score will remain in place until the next routine inspection unless the provider applies for a re-score inspection in the interim period."