When Neil Warnock arrived at Crystal Palace and shipped Glenn Murray out on loan to Reading within a week, the 31-year-old striker could have been forgiven for thinking his career at Selhurst Park was over.
But now, seven months later, Murray is back in the first-team at a rejuvenated Palace, under the stewardship of a different manager in Alan Pardew.
He has scored four Premier League goals in his last four matches heading into Palace's Monday Night Football clash against Manchester City, a position he certainly didn't expect to be in when he left in September.
Speaking exclusively to Sky Sports in the build-up to Monday's game, Murray said: "I didn't have any experience under the old manager, it was literally three or four days and then I was out the door. It was right at the end of the transfer window.
"It was with a view to a permanent. Things didn't work out, and football throws things like that up. Then I land back and I'm playing in the first team here… it's a funny old game."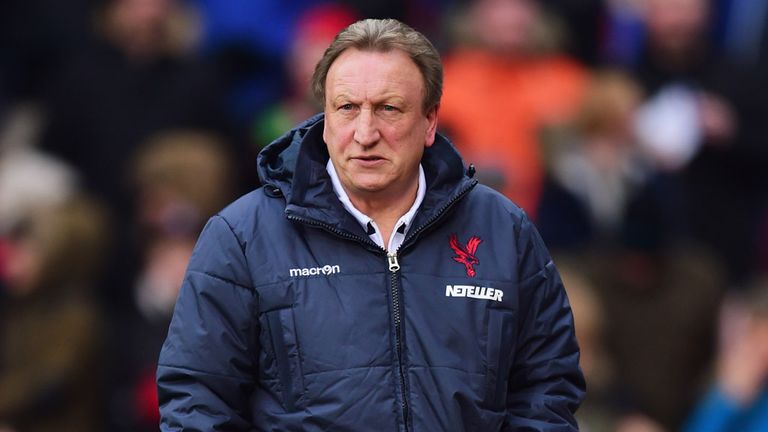 Murray was handed a start against Tottenham in Pardew's first Premier League game in charge of the Eagles, but then had to endure a bit-part role, with Yaya Sanogo and Dwight Gayle being preferred.
After watching on from the sidelines for much of January and February, Murray found himself back in the starting line-up for Palace's trip to Upton Park, and it was certainly memorable.
"I just knew that I had quite a big chance," Murray explains. "He'd given me a chance against Tottenham and then he brought Yaya [Sanogo] in and rightfully gave Yaya a go. Obviously I had to bide my time, a few guys got injured and I got my chance, and I wanted to take it.
"I got lucky with the first goal, but you always need that little bit of luck as a goalscorer, I feel. The second goal was just a bit of quick thinking off Puncheon, he's seen me on the front there and put the perfect ball in, and I just knew I had to get my head on it. And then it all went downhill from there."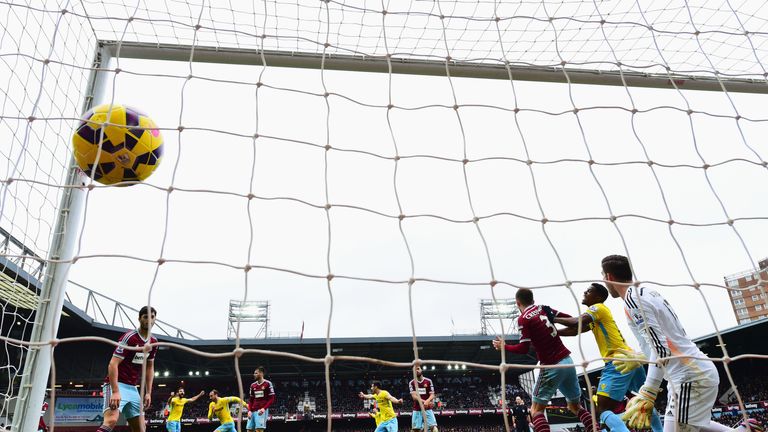 He refers to his second yellow card, after a challenge on West Ham defender Winston Reid. Despite strict instructions from the boss, he was unable to avoid a second yellow.
"We spoke about it at half-time, and the gaffer was like, 'Don't make a challenge.' So I managed not to make a challenge outside the box for 25 minutes I think, and then it was just a chain of events. The linesman had put his flag up, and then it slipped under Winston Reid's foot and then it hit me, and it was just a reaction, and then I've got a sending off. It was one of those things, but luckily the job was done by then."
It has been a long journey for Murray, a player who has worked his way up from the lower leagues to the very top. Wilmington Hammerheads, Carlisle, Rochdale. And then on to Brighton, before moving to Palace, where he scored 31 goals in 2012/13 to take the Eagles to the top six in the Championship.
For a man so influential in that promotion season, a serious injury in the playoff semi-finals will have hurt not only physically, but mentally too.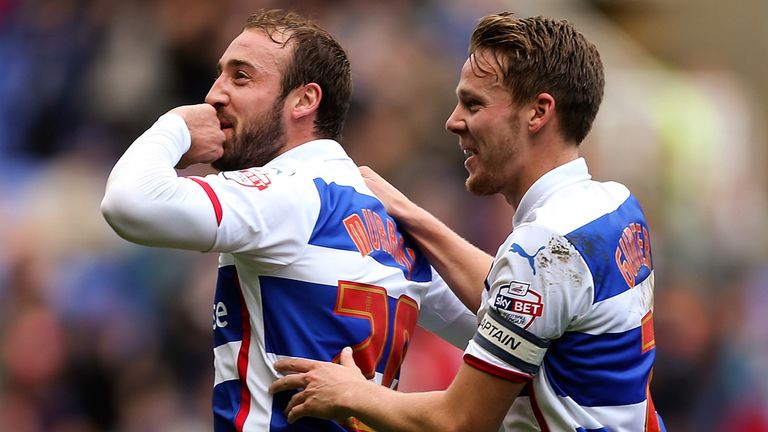 It took nine months to nurse Murray back to health after his knee injury, and after watching Palace's Premier League progress, he was desperate to return to first-team action in February 2014.
"I was over the moon for the boys and the club itself, staying in the Premier League and doing well in the Premier League. But me personally, I was just raring to go and wanting to get out there as soon as I got the go-ahead for my knee. But I think with a long-term injury, personally you think you're ready before you actually are.
"I thoroughly enjoyed the end of that season, getting back involved with the first team after spending a long time out, but I was only getting drip-fed football. I started three or four games, and then it was 10 minutes here, 20 minutes there, and it just wasn't enough. Obviously I wanted to be on the pitch, and scoring goals for whoever that may be."
Live Ford Monday Night Football


And after his time away, Murray is back, and he is scoring goals. Next up is the reigning champions, live on Monday Night Football. Last season's match saw City run out 2-0 winners, a result that took them one step closer to the Premier League title.
This season, it's a different story. City dropped to fourth in the Premier League table after Arsenal and Manchester United picked up wins at the weekend, and anything but three points at Selhurst will see City's season unravel further.
Murray, and Palace, sense their chance against Manuel Pellegrini's men: "Looking back to last year, Yaya Toure just took the game by the scruff of the neck and showed the class he's got. This year, I think it's a little bit of a different story. They're not firing on all cylinders, and we'll look forward to trying to get some points out of the game."
Watch the build-up to Monday Night Football from 7.30pm, Sky Sports 1 HD and then watch Crystal Palace v Manchester City - live.
Watch Crystal Palace v Man City for £6.99 or visit www.nowtv.com if reading on a mobile device.