Burnley 'keeper Tom Heaton out for 'months', says Sean Dyche
By Rajvir Rai
Last Updated: 14/09/17 3:26pm
Sean Dyche has confirmed Tom Heaton will be out for "months" with a shoulder injury and that former Manchester United goalkeeper Anders Lindegaard has been training with the club.
The 31-year-old underwent surgery on Wednesday after dislocating his shoulder during Burnley's 1-0 win over Crystal Palace on Sunday, and will miss England's World Cup Qualifiers with Slovenia and Lithuania as a result.
Dyche was unable to give a specific time frame on Heaton's return, but says the surgery was successful.
"I'm told it went very well," Dyche said. "A surgeon we've known for a while at the club did a very good job as far as I know. I haven't spoken to Tom yet because he was a bit groggy last night.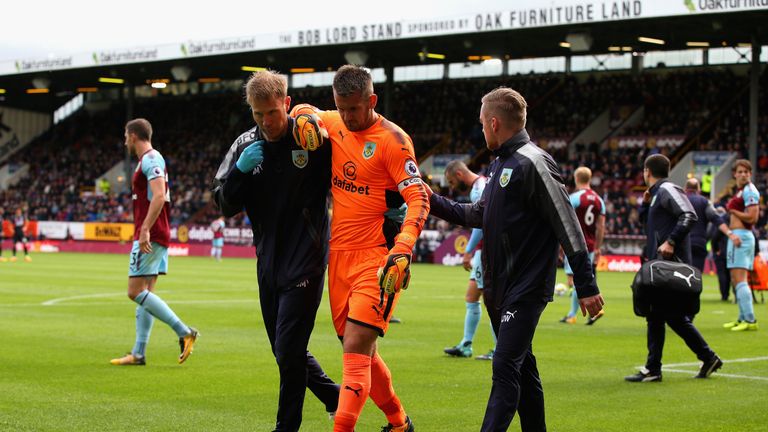 "With regards to rehab as long as the injury heals properly - which we have no reason to believe it wont - Tom will be on top of that because he is ultra-professional."
Asked whether he thought Heaton would be out for months rather than weeks, Dyche added: "It won't be weeks, it will be a longer period.
"We're happy the surgery went well but we won't rush Tom back. He has to be 100 per cent right, but this is just a blip and he'll be fine."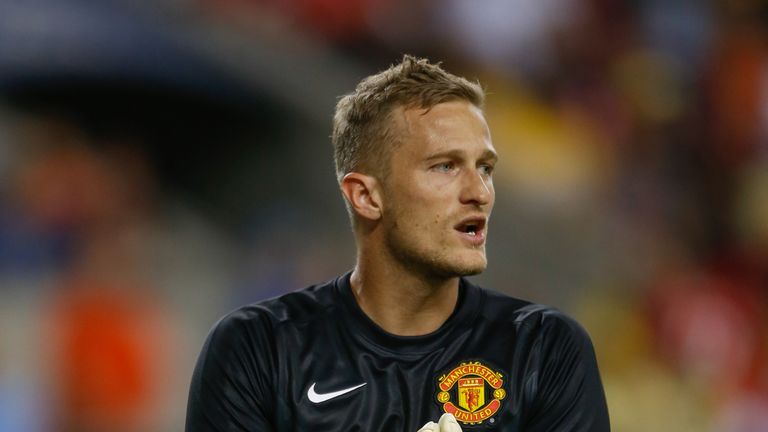 Dyche also confirmed Lindegaard - a free agent after being released by Preston North End in May - has been training with the club.
"He's come in and spent a few days with us and we will speak to him accordingly," Dyche added. "Ideally you want three keepers and that is what we are looking to do if we can."
Dyche also praised Nick Pope, who replaced Heaton during the Palace game.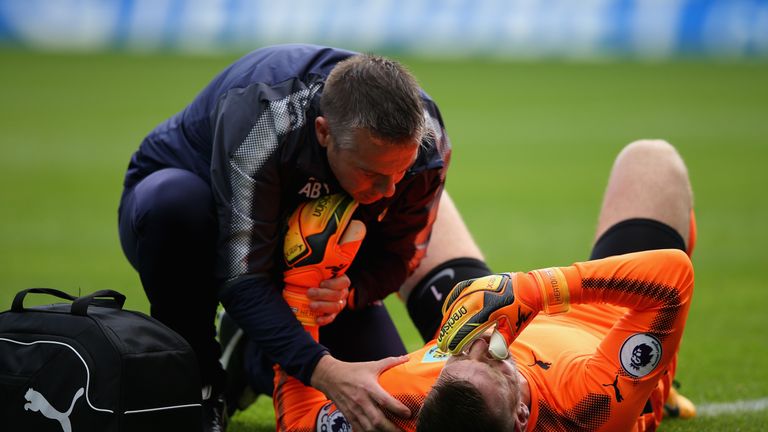 "He has been working with some top class 'keepers and I think he has been improving all the time. We all know the main measure is in a game situation but you have to see improvement on a daily basis and we have been seeing that," said Dyche.
"He went in and delivered a very good performance. He's got a chance to continue and show what he can do and that is a great opportunity for him."
Burnley face Liverpool at Anfield on Saturday and they will be hoping to improve on a run of two wins in their opening four games, despite the absence of Heaton.