Burnley boss Sean Dyche says they can't worry about just one player when Liverpool visit Turf Moor
By Mark Crellin
Last Updated: 31/12/17 11:27pm
Manager Sean Dyche thinks Burnley would be foolish to base their whole game plan around stopping Mohamed Salah when Liverpool come to Turf Moor on New Year's Day.
Salah scored his 16th and 17th Premier League goals of the season on Saturday as Liverpool came from a goal behind to beat Leicester.
The Egypt international will now set his sights on Burnley but Dyche says he will not be adopting a 'just stop Salah' strategy when he devises his tactics for the match.
"He is a fine player but they are not just about him," said Dyche.
"The top teams in the division, the super powers as I always call them, they have threats all over the place.
"Harry Kane - what a player, what a professional - but they [Tottenham] are not bad elsewhere. You look around that team and go 'if he has a quiet game, they have got enough there to open things up'.
"Liverpool are the same, Man City quite obviously, Man United, and Arsenal still look decent to me. You can't worry about one player, you have got to look at the whole situation, and then balance it off against where you are."
Burnley have a win, a draw and a narrow loss from their last three games with Liverpool but Dyche says that does not mean the Clarets are sure to continue prospering against Jurgen Klopp's side.
"Let's have it right, if you both perform at the top of your game, those big clubs win more often that not," said Dyche.
"But there are a lot of other factors that come into football, to get those results, to make things happen that are not the norm. We have done it more often this season but that doesn't guarantee the last season or the next one.
"I don't define it as 'your tactical plan worked that day' - there is a lot more that comes into it."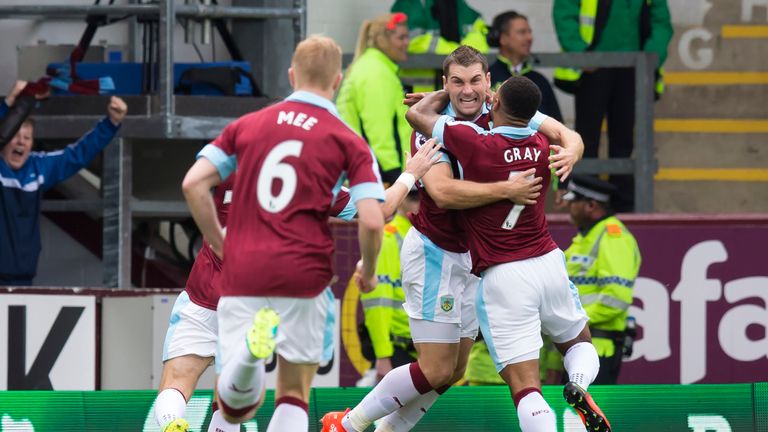 Liverpool are all set to complete the £75m signing of Virgil van Dijk on Monday, although the Netherlands defender is not likely to make his debut against Dyche's side.
The Burnley boss does not blame the Reds for making Van Dijk the most expensive defender in history but says the price could have consequences for clubs like his own.
"I just think it is the market," said Dyche. "I think (Jose) Mourinho [Manchester United] is right, you either pay it or you don't - that is where the market is at.
"The idea of us all having a [price] gauge, I think that is gone. Do you want a player? Do you want to pay the money the other club want?
"It affects the whole market - that is the downside for the smaller clubs Every club, when they see that, will have decided their centre-half has shot up in value."