Sean Dyche refuses to let Bournemouth defeat overshadow Burnley's season
By Richard Morgan
Last Updated: 13/05/18 6:51pm
Burnley manager Sean Dyche bemoaned his side's late defeat to Bournemouth on the final day of the campaign, although he refused to let it overshadow their impressive season.
The visitors came from behind to win 2-1 at Turf Moor on Sunday afternoon, however, that setback did not prevent Burnley from ending the season in seventh in the Premier League, their best top-flight finish since 1974.
And Dyche wanted the club's fans to concentrate on that achievement, rather than the sloppy ending to the game that saw Bournemouth score twice in the final quarter of an hour to claim the points.
"Not the end we wanted to a magnificent season," said Dyche. "Two horrible goals, no lack of effort, we had the game under control and then we gave two awful goals away.
"But that sometimes happens. My disappointment is about today though as the season has been absolutely fantastic.
"It is a very difficult task just being in the Premier League in the first place, then you have to stay in the Premier League and then you have to see how far you can take it.
"And to take it where we have taken it this season is a marker for everyone - the players, myself, the staff and everyone involved at the club.
"The winning instinct leaves a bad taste in the mouth when you do not win like today, but overall over a season I certainly have not forgotten all the good work that has been done."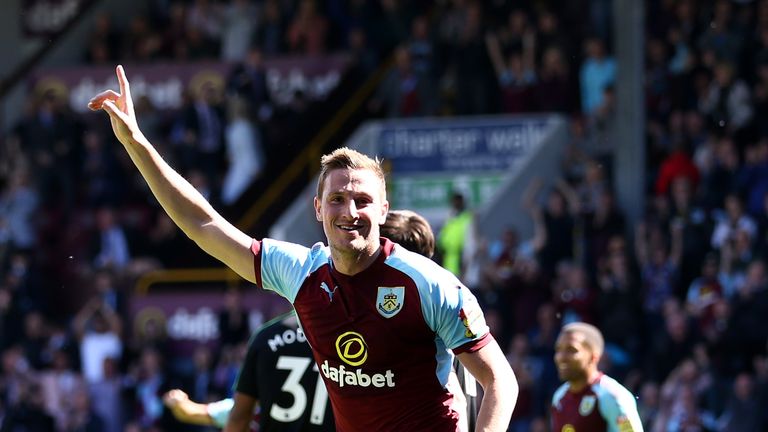 Looking ahead to next season, however, Dyche warned his players that this campaign's excellent league finish will count for nothing next time around.
"What we have done is have a fantastic season, it does not guarantee you the next one as football owes you nothing," he said.
"So we enjoy this, we have a summer to enjoy this, but we know there is a lot of work coming, starting a month ago…."