Sean Dyche says he's not bothered about getting credit for Burnley success
Burnley boss Sean Dyche spoke to Soccer AM's tubes ahead of his 150th Premier League game, against Manchester City
By Frederick Clayton
Last Updated: 27/04/19 12:17pm
Burnley manager Sean Dyche says he is "not bothered" about getting credit as he takes charges of his 150th Premier League game with the club.
The Clarets all but secured safety with a 2-2 draw with Chelsea on Wednesday, leaving them nine points afloat of relegation with three games to play.
Dyche's side are now set for their fourth consecutive season in the Premier League, and their seventh-placed finish last season was their best since 1974, giving them a first European appearance in 51 years.
But when asked by Soccer AM's Tubes whether he gets the credit he deserves, Dyche said: "I've never really been that bothered. There are moments in time when you think your work's better than people recognise but it doesn't bother you.
"You're in an industry as a manager where there's a lot of bad news. Even when things are good you get bad news.
"The demands are forever high, so therefore if you get a few knocks along the way or credit, I say thanks or no thanks, and move forward, and I concentrate on what we do.
Burnley host Manchester City on Sunday, and could play a huge role in perhaps the most exciting title race ever as City remain neck and neck with Liverpool heading into the Run-In.
And Dyche, a boyhood Liverpool fan, says that he has no idea who will win the title, but insisted his side were fully focused on taking points from City.
"I'm like everyone else, I'm scratching my head, I'm not sure which way it'll go," said Dyche.
"We want to win on Sunday, we want to play well. We've turned over 28 points in 16 games, we've been outscoring teams that are superior in that department.
"We want to finish the season right."
Dyche received a nomination for Premier League Manager of the season as he guided his side to a record Premier League points tally and the Europa League qualifying stages in 2018.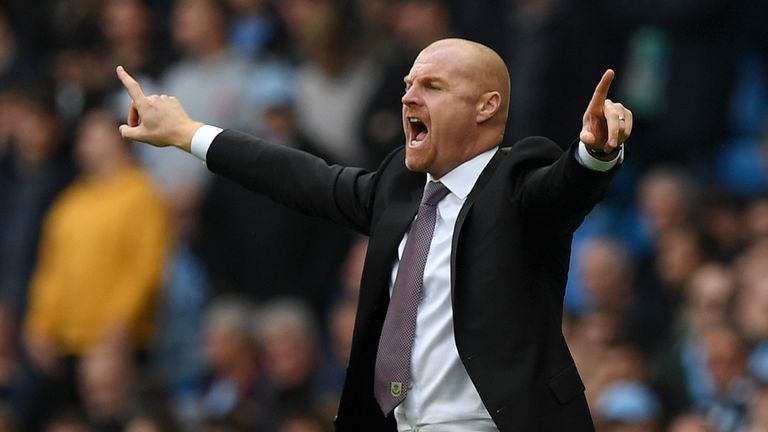 And reflecting on his achievements with Burnley, Tubes asked Dyche whether he thought he could do just as well as Pep Guardiola and Jurgen Klopp at Manchester City and Liverpool.
"It's a tough question," said Dyche. "All I do here is I try and give the players the best chance of being successful, so we play in a manner I think will bring success to them and the football club.
"If you've got different players you use their skill-sets differently, that's the fact, you're judged on winning in this game.
"Would I change the style of what I do here, there? Yes of course, they've got different weapons. We try and use the weapons we've got to win games. Mostly, that's been successful, or relatively successful for a club like ours."