Burnley manager Sean Dyche says beating Manchester City will reinforce his side's belief that they can avoid relegation from the Premier League this season.
The Clarets put in an impressive display to beat the champions 1-0 at Turf Moor, with George Boyd's fantastic strike on the hour mark the difference between the sides.
The result means Burnley are now just one point adrift in the relegation zone with nine games of the season remaining.
"The players are pretty steady with how we go about our business," Dyche told Sky Sports. "We haven't been broken from defeat, we have been dented a few times, but we have got the win today. It builds confidence and reinforces all the good work we are doing here.
"The players have got a great resilience; they have an energy, a will and a desire. We like the way they work, that will to press and play on the front foot. When it brings rewards it is good for the group, it is healthy and they grow from it."
The win over City is Burnley's first in two months and gives their hopes of avoiding the drop a huge boost.
"There is great belief in what we do and you can see that in the way the players apply themselves," said Dyche. "The will and demand and the desire to be in the Premier League, it's all on show.
"We know we have to keep improving but I have spoken about the growth in the side, it's not always about results, as a manager you have to see through the results and see are the players improving, are they learning, are they getting better at this level? I think overall we are.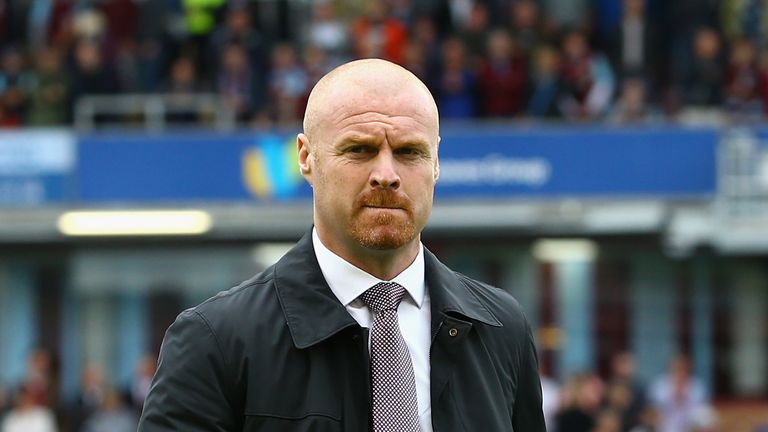 There is great belief in what we do and you can see that in the way the players apply themselves.
Sean Dyche
"But the next challenge comes quickly, we won't get too carried away but we will enjoy the moment."
Dyche also praised match-winner Boyd, who was signed from Hull City last summer.
"He's been terrific for us," he said. "I played against many moons ago. He has stuck at it, he has worked very hard, he is honest as the day is long and great around the place.
"We knew all this and we thought he was a good fit for how we want to play, with energy and desire and quality and he has got that for sure."
Sign in to watch highlights of Burnley's shock victory over Manchester City.