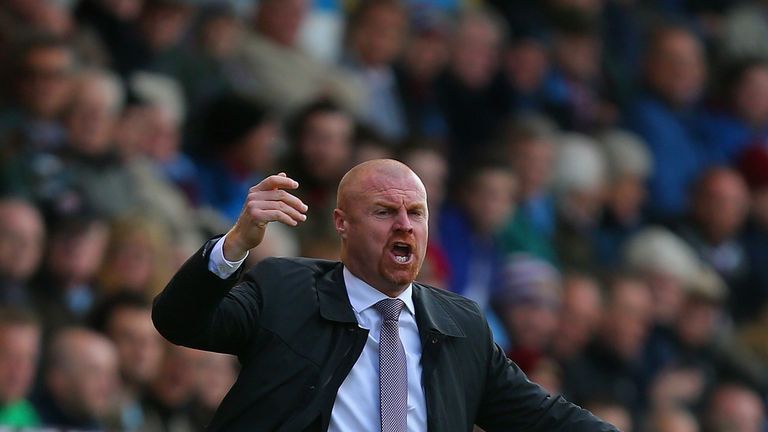 Burnley boss Sean Dyche says he could be sacked if he fails to keep the club in the Premier League, despite being widely praised for the job he has done at Turf Moor.
Dyche has been tipped as a potential manager of the year for his efforts attempting to establish the Clarets in the top flight.
His team have impressed on the field and have a fighting chance of survival despite a limited budget and being favourites for the drop at the start of the campaign.
Burnley were expected to struggle in the Championship last season but Dyche oversaw an impressive promotion campaign, marking him out as a highly promising young manager.
He continues to earn praise but the 43-year-old, sacked by Watford in 2012 after just one relatively successful year when new owners took over, is well aware how quickly things can change.
Dyche, speaking at his pre-match press conference, said: "It's recognised we've tried to do something different from the norm - which is to throw money at every situation.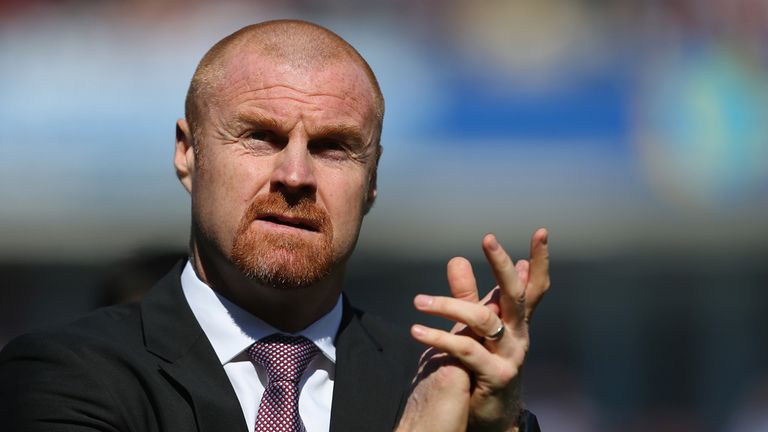 I'm committed to what we do this week, next week, the week after - and I can't tell you any further.
Sean Dyche
"We're trying to build something on and off the pitch. There are challenges that come with that because it is quite hard to get players in who don't need developing, who can just go in and do it on the money we've spent. So we have to get players who can develop and improve as we've gone on.
"It's strange in this business because it doesn't always get recognised, we're all guilty. I'm committed to what we do this week, next week, the week after - and I can't tell you any further just because of the nature of the business.
"I've been at a club where I did what was deemed a very good job, and was the only one out of the top four who got a vote for manager of the season in the Championship, and..." pretending to hold a bazooka, he added: "Boom!"
'Important'
He continued: "It's probably different here and I admire our fans for that sincerely. I asked for them to be positive, not to think it was going to be a walk in the park, and they've been fantastic.
"It's unlikely people like me will be here forever, but it's fundamentally important that whatever happens in the future, I've played my part. I did it at my last club, and left it in very good shape.
"Other managers have said, 'Get every penny you can get and spend it', but you have your own moral beliefs in how you work, and I have mine. I'm happy to build on and off the pitch."
Burnley have collected eight points from a testing run of eight games but now have to start turning some gritty displays into more positive results.
Having won only once since January, it could be the wrong time to be running into an Everton side that are unbeaten in four at Goodison Park on Saturday, but Dyche is not looking at form.
He said: "We've just played Arsenal after seven wins on the trot. You can't govern other people's situation. We have to focus on ourselves whether it's good or not good.
"When the whistle blows, we have a plan and are more looking at how we are going to operate. We've done a lot of work to be where we are after being written off so heavily. We're certainly in the pack.
"Performance-wise I've been pleased but we have to win games, of course. That's the nature of the business."