Norwich are set to go ahead with the construction of a new state-of-the-art academy after raising £5m through a bond scheme.
More than 700 supporters and investors contributed to the five-year Canaries Bond, which had been set for a public launch on March 28 before it reached its maximum threshold, meaning no further investment could be accepted.
A statement released on the club's website said "the successful raise supports Norwich City's long-term strategy to produce more home-grown players" while "building a sustainable future for the club".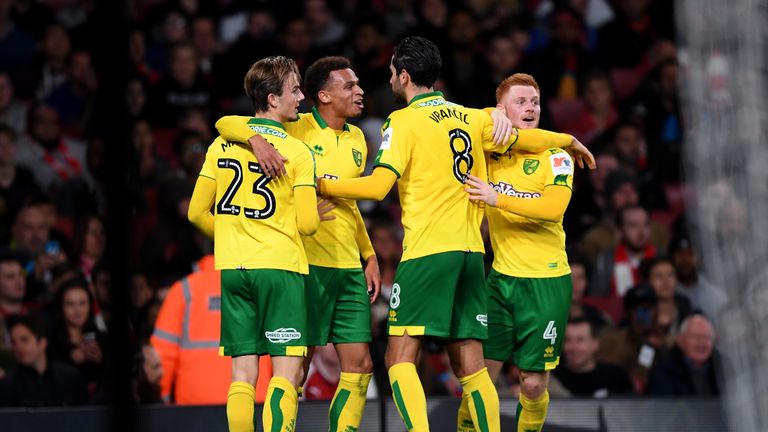 The bond was made available through sports investment platform Tifosy, which was co-founded by Gianluca Vialli, and which launched a mini-bond for Stevenage last year, raising £600,000 to build a new all-seater stand.
"When we were initially looking at the concept of a Canaries Bond I was confident we would achieve our target of £3.5m, but I did not anticipate the level of demand that we have experienced to reach our maximum investment of £5m," said Norwich managing director Steve Stone.
"This fantastic level of additional support will allow us to further enhance the fitness, educational and analytical facilities in the academy itself, as well as significantly improving facilities for visitors to Colney [Training Centre], whether that be academy players' families or spectators watching academy matches.
"This is a vital part of our wider strategy for the club in the seasons ahead."
The bond will see investors earn interest and they will be paid a 25 per cent bonus if Norwich are promoted to the Premier League within its lifetime.
The money raised will be ring-fenced, with the funds helping to pay for new pitches, the construction of a building with video editing suites, classrooms for academy players, club offices, dressing rooms and a purpose-built gym.