Chris Anderson interview: Coventry chief's Championship ambition
By Adam Bate
Last Updated: 24/03/16 11:30am
Can Coventry emulate the likes of Southampton, Swansea and Bournemouth in moving through the divisions? That's the aim of the club's managing director Chris Anderson.
The university professor, author and now football club executive spoke to Adam Bate about the use of analytics, stadium complications and lots more...
When Chris Anderson was appointed as Coventry's new managing director in November there was the usual scepticism. On the one hand, what did they have to lose? On the other, would this just be the latest false dawn for a club that's had far too many of them in recent years? Were the Sky Blues set to become the latest club in thrall to football's data revolution?
After all, Anderson was perhaps best known to the public as a co-author of The Numbers Game, a counter-intuitive look at what statistics can tell us about the beautiful game. So was this Moneyball coming to Coventry? In truth, this particular professor was always likely to take a more rounded approach.
Indeed, those who know Anderson would chuckle at the notion of him as a numbers zealot. Instead, he is more of a pragmatist and someone always prepared to focus on what he doesn't know rather than what he does. Speaking to him at the OptaPro Forum last month, it's the importance of people rather than numbers that's become apparent to Anderson.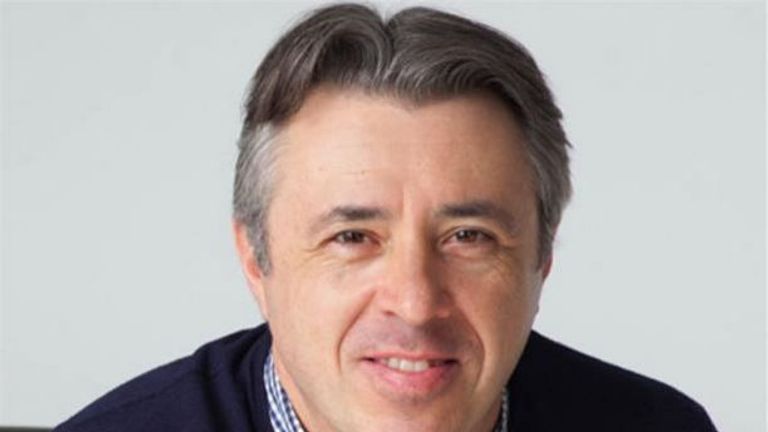 "I think it's becoming ever more clear that having numbers and having toys and having tools is not enough," he says. "Really, it's all about people. It's about convincing people to work together in the right way. That's the key to it. You can have the smartest people in the room but that doesn't mean you'll make the smartest decisions. That's the trick."
Those people at Coventry are manager Tony Mowbray and technical director Mark Venus. Anderson readily admits that the pair would be bemused by the sort of analytics conferences at which Anderson has become a staple. But that hasn't hampered the relationship between the three men. Mowbray and Venus are not closed off to new ideas.
"I don't want Tony to be someone he's not," says Anderson. "But we're all similar ages and I think what that's done is help us to be grown up about it and work together really well. It's brought a measure of trust and openness. What I would give them huge credit for is their curiosity. What's it all about? Is there something here that I might not have known before?
"So I feel there's a good working relationship on that front. I think they are smart about it in that they know what they know but they are secure enough to know what they don't know and are willing to ask questions about it. To me, that's the foundation and then you go from there. But it's early days."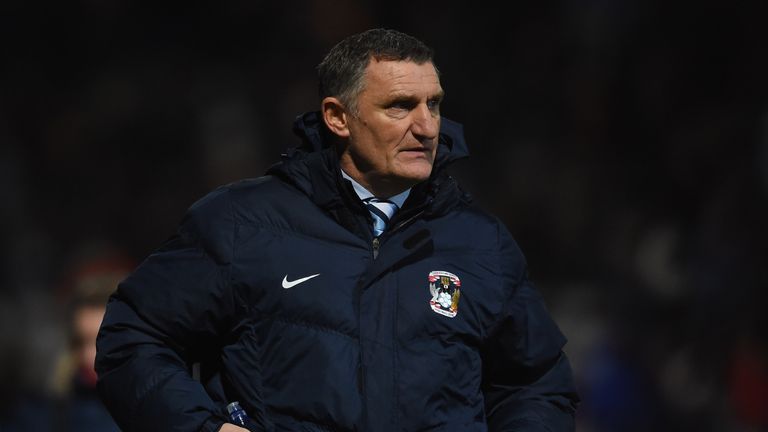 Anderson is still playing the numbers game in his own way. Omar Chaudhuri of The 21st Club, a football consultancy business, sends him 'expected goals' statistics to his mobile phone soon after the final whistle. It's the sort of perspective that ensures Anderson doesn't get too high at the highs or make rash decisions when things don't go Coventry's way.
"Analytics is helpful," he explains. "It doesn't drive our decisions but we do look at the underlying performance of the team and the underlying performances of the players in order to figure out if the league table is accurate or if it is lying. We want to understand what the true trends of performance are.
Earlier in the season we did very well. Was that earned or did we get a bit lucky? Analytics can help with keeping you on the straight and narrow.
Chris Anderson
"It helps me take a bit of the game-to-game emotion out of it. For example, we recently lost four games in a row before winning at Blackpool. Earlier in the season we did very well. Was that earned or did we get a bit lucky? Analytics can help with keeping you on the straight and narrow. It can give you a bit of a reality check for where you really are as a team.
"It also helps to calibrate us internally in terms of the messages I send out to the coaching staff. Is something wrong? Is it broken? Does it need to be fixed? The truth is that we are a top third of the league team but we're not the best team in the league. Analytics helps us understand that."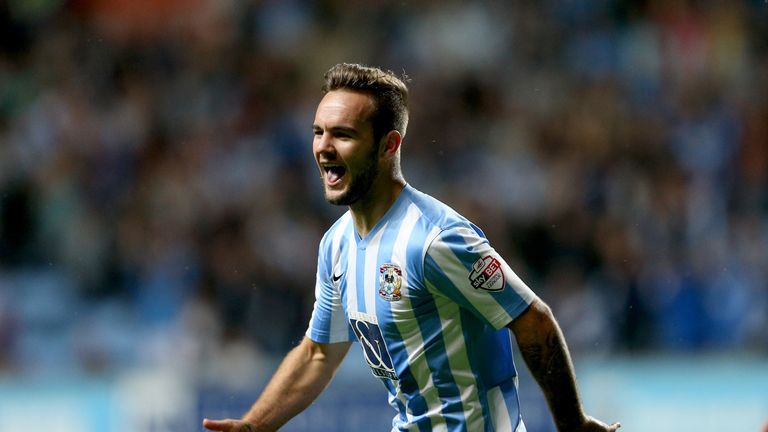 The table itself is telling a similar story. Mowbray's men have fallen away after a strong start to the season but are still in the scrap for a play-off place. It's a regression to the mean that serves as a reminder of the scale of the task ahead. It's a task that Anderson - without any hint of self-pity - feels must be one of the more difficult in the Football League.
After all, this is a club with top-flight traditions that finds itself in the third tier and, in recent history, without a ground at which to play its games. "It's probably one of the toughest jobs in the sense that it's one of those clubs that's fallen on hard times," says Anderson. "The list is long in English football. Bolton is just the latest to go into a difficult period.
"There are a lot of moving parts to it. The stadium is one important part. Another is the legacy." Of mismanagement? "You're putting words in my mouth, but there are certainly financial ramifications. I would call it deferred maintenance. So that's the challenge, to accomplish a lot of different things at the same time and continue the upward momentum.
"It's true that Coventry fans have been put through a lot and there have been a lot of false dawns. So I think it's really important that we don't promise them things we can't deliver. It's important that we're straight with them and say that, look, we're a League One club with a League One budget.
"There are a segment of supporters who still think of this as a Premier League club. The history is a very good history but we are not in that moment right now. So it's not easy to make everyone happy. My message is that we are trying to be positive and we're trying to do the right things. Job one is to get to the Championship and then let's see.
"Obviously, we're not a Swansea yet or a Southampton yet or a Bournemouth yet. But they're all clubs who've had a difficult period and been able to turn it around. Our ambition is to become one of those clubs. But for that to happen we have to build these solid foundations."
Obviously, we're not a Swansea yet or a Southampton yet or a Bournemouth yet. But ... our ambition is to become one of those clubs.
Chris Anderson
For supporters, the stadium situation is a particular priority, although Anderson is on record as being relaxed about the need for the club to actually own its own ground. 
"There have been a lot of challenges, I won't lie about that. But it's a great club and I think the community is ready to embrace the football club again. The accounts are looking a lot better than they have for a long time. There has been a 40 per cent increase in attendances over the past year. So we're laying good foundations but we haven't got there yet."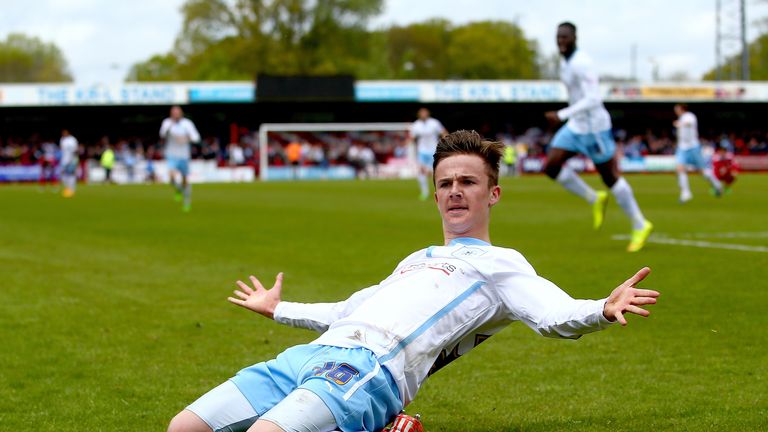 The strain on the club's revenue streams brings financial realities that put Anderson in the firing line for the club's supporters. This was never more apparent than when Coventry elected to sell star teenager James Maddison to Norwich just hours before the transfer window closed last month.
The midfielder was likely to leave in the summer anyway and was loaned back to Coventry to aid the club's play-off push. However, what might have been seen as a sensible decision to bring funds into the club without weakening the side was also an emotive one - not least within Anderson's own family. Even his son did not approve.
"That was a decision fraught with emotion for the football club and one we thought long and hard about," he acknowledges. "We considered all the evidence to make sure we made the right decision. I had it at home too. My son is a Coventry supporter and he told me, 'Whatever you do, dad, don't sell James Maddison'.
My son is a Coventry supporter and he told me, 'Whatever you do, dad, don't sell James Maddison'.
Chris Anderson
"But you have to make a decision that's right for the club going forward not just that moment. I love James Maddison as much as the next fan. He's a wonderful player and he'll do really well. What I'd also say is that you don't sell a player who doesn't want to go. So all of us, with James and his family and his agent felt like this was the right decision for him.
"The moment that you take some of the emotion out of it, the moment you start using all the tools at your disposal, that's the moment you do better. It's not about getting every decision right but it's about avoiding a lot of bad decisions. Ours is a football club that's made a lot of bad decisions in the past and we're trying to avoid those."
It's another reminder for Anderson that running a football club is a delicate business. Another reminder that it's about the people not the numbers. It's for that reason that he is in no rush to copy Brentford's model and delegate power to the analysts. "Every club has got analysts and every club has got data, but that's not the trick," he reiterates.
"Everyone has got those arrows in their quiver. To me, it's all about people. It's about figuring out when are the times that you need to have a conversation. All I can do in my role is provide the resources, the infrastructure and the working environment in which people can work collaboratively on solving football problems. It's about those football puzzles.
"So I don't think we have the ambition to be like Brentford in any way, shape or form. We only have the ambition that we want to be like Brentford in that we want to get to the Championship and we want to get there pronto. That's it." So the big question for Anderson and for Coventry is a simple one - how close are they to achieving that goal?
"Success for us is improving year-on-year on and off the field. A year ago, we were in a battle to stay in the division. So compared to a year ago, we're in a much better state and if we keep improving, eventually, we'll get promoted." Maybe it won't be this season. But when it does happen, you sense Coventry is in safer hands than it has been for some time.