Football's social and physical benefits can improve mental health, says QPR coach
By Dev Trehan
Last Updated: 02/05/17 6:34pm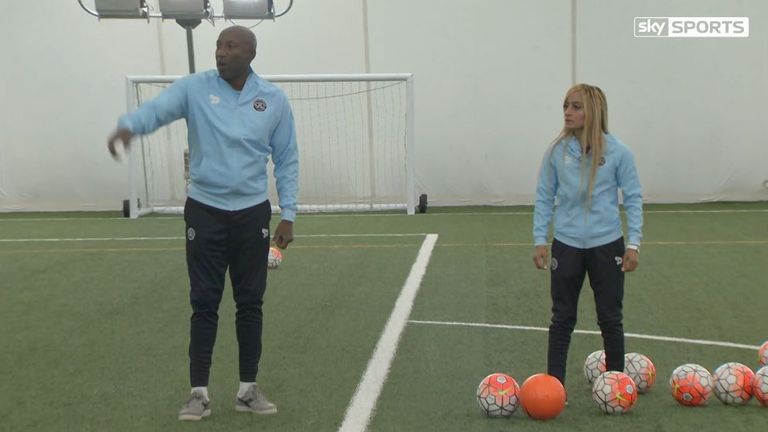 QPR academy coach Manisha Tailor hopes Mental Health Awareness Week can offer solutions to those struggling to cope with demands of life.
Starting on Monday, this Mental Health Awareness Week (May 8 - May 17) aims to uncover the reasons why not enough people in this country are thriving with good mental health.
FA tutor Tailor's journey into football coaching began after her football-mad twin brother drifted into depression during his teenage years following a sustained campaign of bullying.
"The very reason I developed a love for the game in the first place was through playing football with my brother when we were kids," Tailor told Sky Sports.
"It [the decision to try and forge a career in the game] was purely based on moral responsibility - the only thing I thought was if I could help my brother get better through something we both shared as kids, then I have to try it.
"Becoming a coach allowed me to find something to help trigger his recovery and it has also allowed me to help me deal with my emotions and allowed me to have emotional release."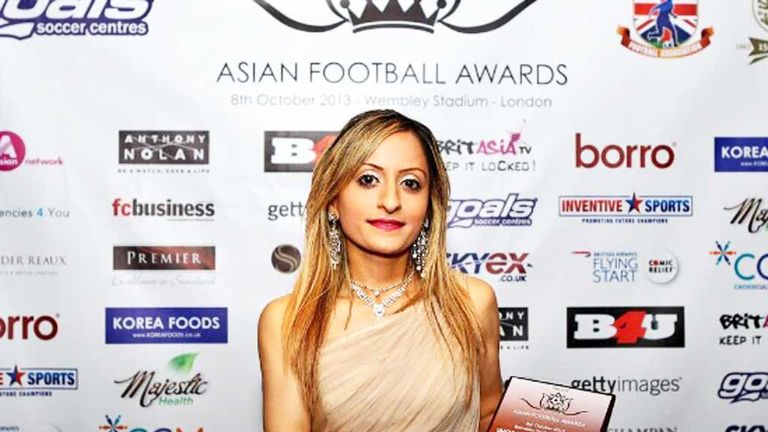 Tailor, who was awarded an MBE for services to football and diversity in sport in the 2017 New Year's Honours List, insists football can provide people suffering from poor mental health with a real sense of belonging.
"Thriving or surviving is a positive message for Mental Health Awareness Week," Tailor said of the Mental Health Foundation's initiative which is now in its 18th year.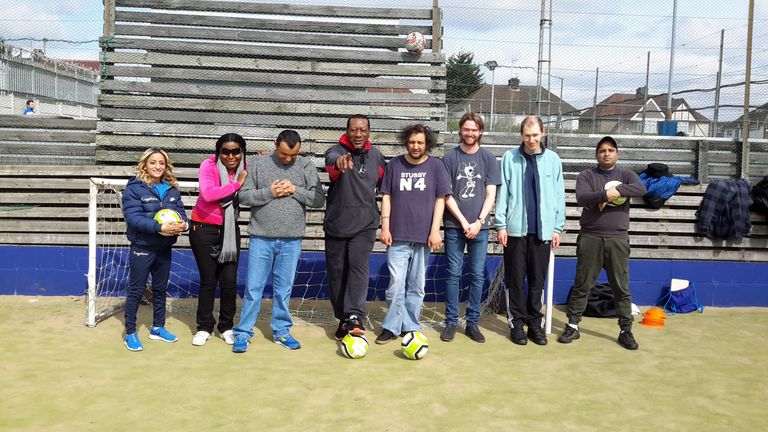 "And football can boost those that struggle with mental health because it allows them to come into a safe environment, free of any judgement, and engage with others who they share similarities with.
"Football also offers social benefits as well as the obvious physical benefits. You can make friends and also lead a healthier lifestyle."
Aided by the Football Supporters' Federation's [FSF] Fans for Diversity campaign, Tailor has recently entered into a partnership with Ryman Premier side Wingate and Finchley.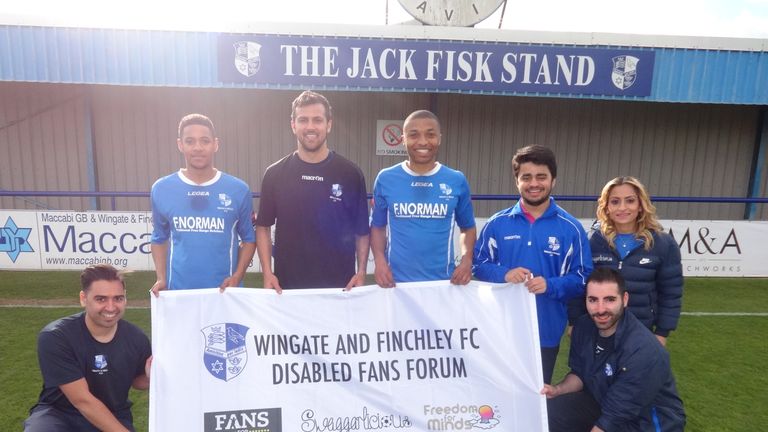 The UEFA B Licence coach runs Wingate's Disabled Fans Forum, an initiative that uses football to help adults with mental illness develop social skills and aid their inclusion within society.
Tailor said: "In addition to the free weekly coaching sessions we provide, what is brilliant about Wingate is that they also allow our users and their families or support workers free access to every home game.
"The project has already had a huge impact and just a fortnight ago one of our participants told me the reason why he looks forward to every session because he gets to see his friends."
Anwar Uddin is the FSF's Diversity and Campaigns manager and the former Barnet captain says the scheme demonstrates the positive impact football can have on people's lives.
"Football supporters are a reflection of society and I think it's really important we engage with all of them," Uddin told Sky Sports.
"For some, football is more than just a game you watch - it can bring you together with family and friends and can help you meet people, which is exactly what this initiative does.
"It's one of the many reasons why we support this partnership, as well as other initiatives that bring together football supporters in a positive way."