Queens Park Rangers have accepted a transfer ban for January 2019 after reaching a £41.965m settlement with the English Football League for breaching Financial Fair Play rules.
The club has also been fined £17m and will cover the EFL's £3m of legal costs, following the four-year legal battle.
Last October, an arbitration panel ruled that QPR's £41.965m fine for over-spending during the 2013/14 season that saw them promoted to the Premier League was not disproportionate.
QPR lodged an appeal against the decision, with a hearing due to start earlier this month, but the two parties have reached a settlement to effectively restructure the fine and agreed a time to play schedule.
The balance of the original fine, £21.965m, will be swallowed by QPR's owners by converting outstanding loans to the club into shares.
None of the payments to the EFL will be taken into consideration when calculating what QPR are allowed to spend on players and wages in the coming seasons, but no players can be registered in the forthcoming winter transfer window.
EFL chief executive Shaun Harvey said: "The outcome vindicates the approach of the EFL Board in defending the challenge to our Rules.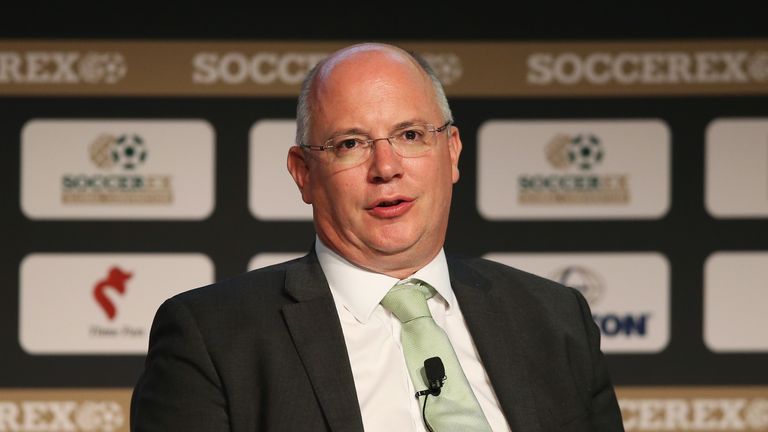 "In agreeing to the settlement above, the Board was conscious that the financial burden placed on the club had to be manageable, so as not to put its future in doubt when considering that after this season the club will no longer benefit from the promotion that was the catalyst for the dispute in the first place."
Harvey added that QPR "remain a valued member of the EFL and a great community asset" and said the league was "delighted" to end this "long-running dispute".
QPR chief executive Lee Hoos said: "Whilst we felt we had a very strong case on appeal, QPR felt it was best to put this matter behind them to enable all parties to have certainty and allow us to continue focusing on running the Club in a sustainable manner, going forward.
"We feel this is in the best interests of football as a whole."
It is understood the money paid to the EFL by QPR will be used to support the work football does through its clubs in the community.