Ebere Eze is turning heads for QPR in the Sky Bet Championship. How good is he? What's he like to work with? How does he compare to Raheem Sterling? We get the inside track from former assistant manager Marc Bircham...
"He goes past players easier than Raheem Sterling did. Sterling would beat players with pace or do a trick or a chop - it's all dynamic movements, but Ebere Eze just glides past players."
Marc Bircham knows a talent when he sees one.
The former QPR assistant manager and youth team coach was part of the set-up that helped bring Sterling through the ranks in west London. However, Sterling never made a first-team appearance for the R's as Liverpool swooped when he was just 15-years-old. The rest is history.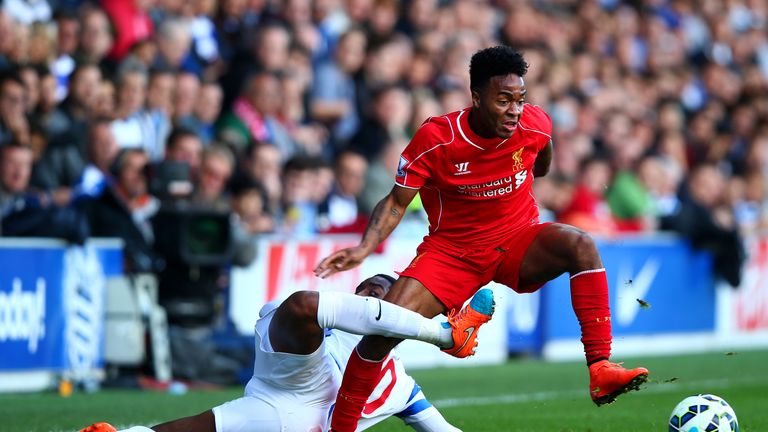 However, after decades of neglecting the option of youth - in 15 years QPR only produced Richard Langley, Marcus Bean and Sterling - there is a new-found willingness up west to give youth a chance.
And some of the kids are alright.
At the forefront of this crop is Eberechi Eze - a unique playmaking talent that was discarded by Millwall at 18 years old. He was deemed a luxury by the Lions but QPR have embraced his talents.
This is a club that relishes and understands the patience required when watching a maverick at work. Stan Bowles, Rodney Marsh, Roy Wegerle and Adel Taarabt all were indulged at Loftus Road. They sparkled on that stage.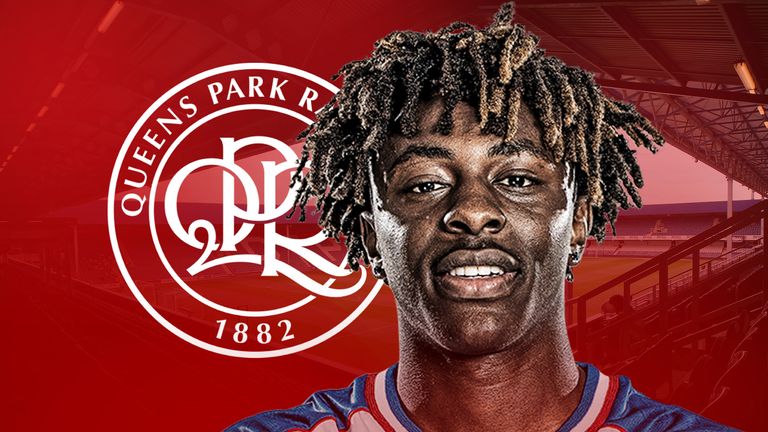 He's exciting when he gets the ball. As he's both footed, he can go both ways past people.
Eze has the same eye for finding space in the pocket as the four above.
The 20-year-old has started every game for QPR this season, scoring his third goal of the campaign against his former employers Millwall on Wednesday night.
Playing just off the lone striker, Eze was the link man for everything positive QPR conjured up in their comfortable 2-0 victory. He got his goal and produced some inventive passing, including a mesmerising back-heel that sent Massimo Luongo through one-on-one. He's doing the sacred QPR No 10 shirt proud.
It was his second man-of-the-match display in four days following on from his classy showing in the 2-1 win at Bolton, where he netted a fine left-footed strike.
He'll be looking to make it three-from-three when QPR host Norwich on Saturday, live on Sky Sports at 5.15pm.


After a shaky start to the campaign, which included a 7-1 drubbing at West Brom, QPR have taken seven points from their last three games. With excitement around Eze's development, the buzz is back at Loftus Road after a murky pre-season picture with the somewhat harsh removal of Ian Holloway and appointment of Steve McClaren as boss.
Bircham was Holloway's assistant during their 18-month spell and took the tough decision - being a QPR man through and through - to walk away from a role at the club in order to allow McClaren a fresh start with his staff.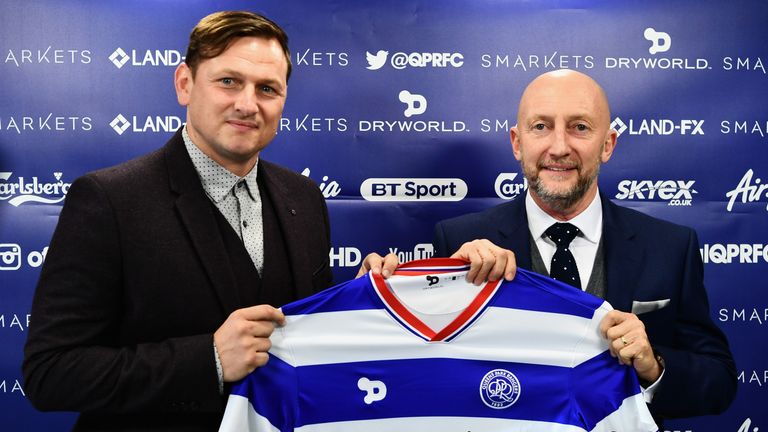 Bircham worked closely with Eze, whose talent in training caught the eye of Holloway within the first few weeks of him taking the job.
Just two months later, Eze was handed his full debut against Blackburn in the FA Cup in January, but sustained an injury after just 15 minutes.
A spell on the sidelines followed but an impressive period on loan at Wycombe made him more streetwise and he returned to QPR in the second half of last season, making 14 appearances and showing glimpses of his natural talent with the ball at his feet.
"In terms of his natural ability, he's up there with one of the best I've seen," Bircham told Sky Sports.
"He's exciting when he gets the ball. As he's both footed, he can go both ways past people. He gets you off your seat. If he keeps getting the ball in dangerous areas, something will happen."
Possessing the required talent to burst into a Sky Bet Championship first-team is all well and good but for longevity, players need to show mental steel, especially under the watch of Holloway and Bircham - two former pros that built their careers on hard work, graft and never backing down.
Bircham is keen on developing players' characteristics off the field to provide them with the best opportunity to make it as a professional footballer in what is a ruthless industry. He admits many young players possess the ability but lack the required attitude.
Eze isn't one of them.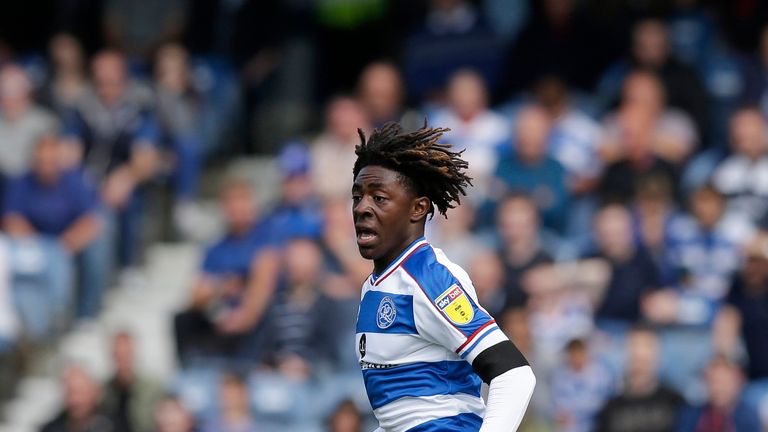 "Everyone can play well when confidence is flowing, but it's about being brave when things aren't going your way," Bircham says, before explaining why he thinks Eze has the tools to reach the top.
"We played Brentford in the Carabao Cup and we made loads of changes.
"I think Eze felt he deserved to play but Ollie [Ian Holloway] dropped him as in previous appearances he wasn't showing what he could do and producing the required end product. He was disappointed.
"The next day the U23s played a very good Southampton team away from home. I went down to watch him, purely to take a look at his attitude. Most youngsters in that scenario would sulk and play as if that game was beneath them.
"Not Eze - it was probably the best game I've seen him play.
"He was outstanding - the best player on the pitch, head and shoulders above all of the Premier League academy lads playing for Southampton.
"Once I saw how he reacted after that disappointment, I went back to Ollie and said, 'He's got a great chance of making it at the highest level'."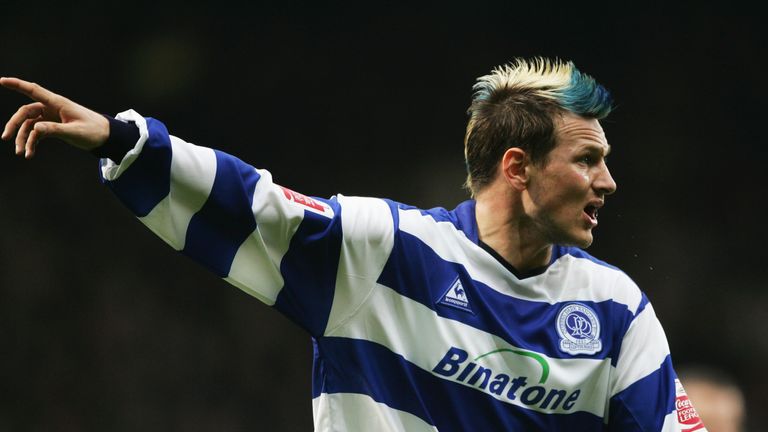 So, you can put a big tick in the box for talent and mental toughness - but what else does Bircham think makes Eze stand out from the crowd?
One word crops up a lot in our conversation: 'Coachability'.
"He's a very intelligent lad - he can actually talk, which is nice. Most young lads are just texting and WhatsApping," Bircham admits.
"It's sad to say but just being able to talk to people is an art-form these days for a young player. Eze can go as far as he wants if he keeps talking, listening and learning."
Bircham recalls another example of Eze's capabilities to listen and learn.
After a sticky run of results, he called Eze and another young QPR talent Bright Osayi-Samuel into his office after they both flattered to deceive in a couple of substitute appearances against Bristol City and Sheffield United.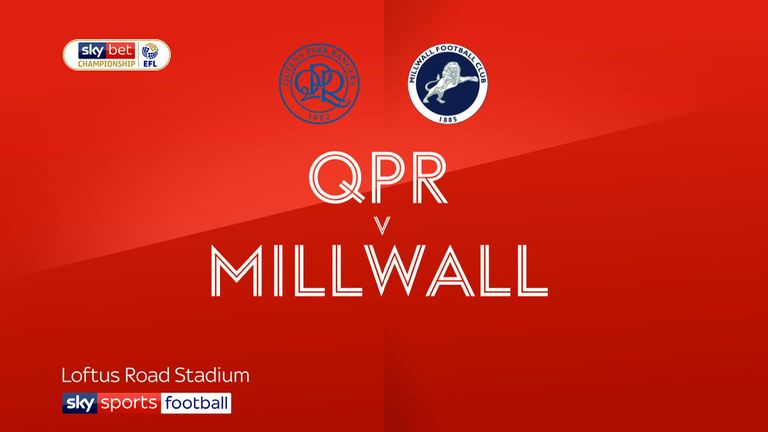 He said: "I looked at the stats after the game and they had one cross between them and no shots. They were playing sideways and backwards. I said: 'Why are you playing like a central midfielder? You had no shots or crosses, I could have done that'.
"I wanted to really get into them, but shouting at youngsters these days doesn't work. So, I gave them the disappointed dad telling off.
"I think my words helped. The next time he came off the bench, the first thing he did was have a shot. That showed me he can take information on board. If I had his talent, I'd never pass it!"
Eze is certainly shooting this season.
Bircham - still a regular visitor to Loftus Road - wants to see the youngster maintain the levels he has hit over the past month. Flamboyant performances and moments of brilliance no doubt keep the social media team happy at QPR but goals and assists are what will define Eze - his scruffy finish against Millwall certainly shows signs of life in that department.
With that in mind, inevitably, our chat turns to whether QPR can keep hold of their shining light.
QPR played a bit of a blinder to convince Eze, who was subject of strong interest from elsewhere, to put pen to paper on a new contract, keeping him at Loftus Road until 2021.
James Maddison - starring in a similar role for Norwich last season - fetched £24m in the summer while £30m was touted for playmaker Jack Grealish amid serious intent to buy from Tottenham. With the market as it is, QPR, who are of course under significant financial restraints after being hit by a settlement of almost £42m for breaching Financial Fair Play rules, could have a golden ticket on their hands.
Bircham admits the vultures have already been circling.
"Premier League clubs were looking at him, they'd ring me up to get references about him and to see what his personality was like," he says.
"He hasn't got a chip on his shoulder. He loves his football and wants to get better."
The Loftus Road locals were robbed of the opportunity to see Sterling progress up close - but they may just have another star on their hands.
Instead of watching from afar, they can enjoy the ride with this one.