Riyad Mahrez has ruled out a summer transfer to home-town club and Ligue 1 champions PSG because he loves playing in the Premier League.
Mahrez has been one of the stand out players this season in the Premier League - he was announced PFA Player of the Year on Sunday evening after amassing 17 goals and 11 assists this season.


The 25-year-old has been linked with various clubs over the season and is sure to be a top transfer target for some of Europe's biggest clubs over the summer transfer window.
"Even today I am not too excited about the prospect of PSG. It is my town, but I do not see myself going back," Mahrez said.
"I don't really want to go back to France. France does not really excite me, I love England."
Leicester took a step closer to the Premier League title last night as Tottenham dropped two points against West Brom in their 1-1 draw.
Mahrez has been crucial to Leicester's fairytale season but the Algerian international has credited the fighters among the squad for their title push.
"We are fighters. And when I say to you 'fighters', I have never seen anything like this in my life. The guys are hungry like crazy and they let nothing go," Mahrez told French magazine Onze Mondial.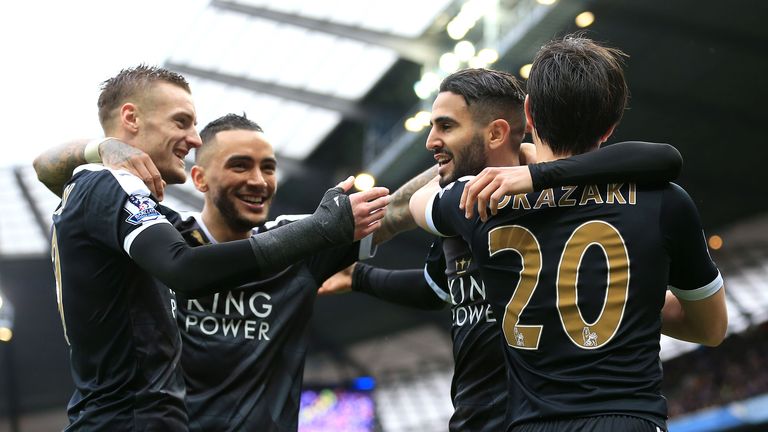 "You blast a shot straight into a guy's face and he doesn't even flinch."
Leicester only need three points from their final three games to win the Premier League title and could win it this Sunday when they travel to Old Trafford to play fifth place Manchester United, live on Sky Sports 1.