'Thinkerman' Claudio Ranieri says Leicester have completed his fairy tale
By Nick Lustig
Last Updated: 05/05/16 10:00pm
Claudio Ranieri says Leicester's Premier League title success should mean he is known as the 'Thinkerman' from now on.
The Foxes were crowned champions for the first time in their 132-year history on Monday night after nearest rivals Tottenham were held to a 2-2 draw at Chelsea.  
A contributing factor to Leicester's success this season has been Ranieri's ability to pick a relatively unchanged team.
The Italian, who was previously labelled the 'Tinkerman' during his four year spell at Chelsea between 2000-04, has made the least changes of any Premier League manager - 27 in total. 
With Champions League football to come next season, Ranieri hinted that wholesale changes were not on the agenda and joked he is no longer the 'Tinkerman'. 
"I don't want big names. I don't want it in my dressing room. My lads are special. Who arrives must have the same spirit," he said.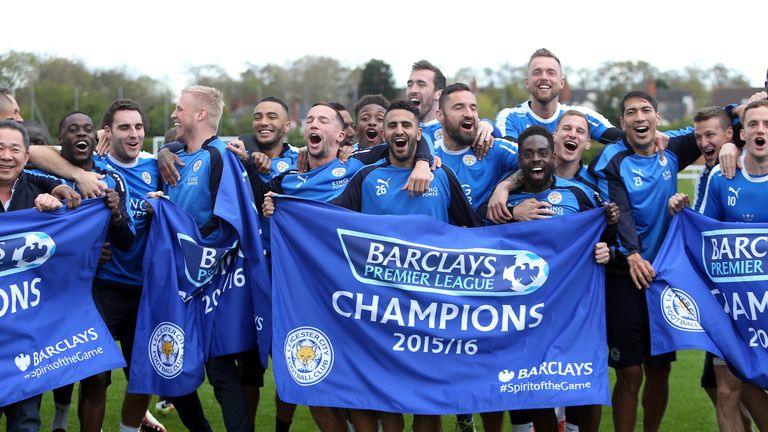 "I am the Thinkerman, not Tinkerman!"
Leicester's success also handed Ranieri the first top division title of his management career, which has so far spanned over 30 years and seen him work in five different countries, including a spell in the Italian non-league. 
When asked if lifting the Premier League trophy would be the greatest moment of his life, Ranieri said: "Could be, but I'd like to remember because, you say this is a fairy tale - but my fairy tale started in Cagliari a long time ago. 
"I came from non-league and I won Serie C, Serie B, Serie A and then from there I flew. That was my first fairy tale and now there is another.
"To win the title in the Premier League is something special and more special in Leicester, more with these fantastic lads. Unbelievable."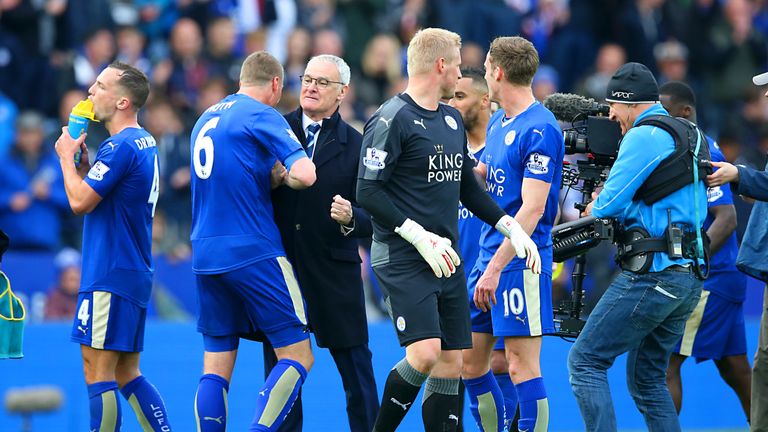 He added: "Never could I have imagined this. We work so hard. Everyone does, but only one can win. This year it happened to me!
"It's my karma. I've fought so hard to achieve so this is special. I want to thank my players, chairman, staff and fans."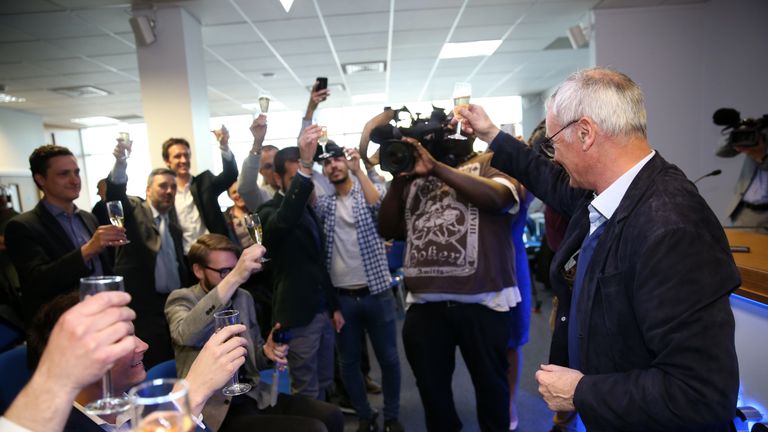 Leicester began the season as 5000-1 outsiders to win the title and Ranieri's appointment had seen them made one of the heavy favourites for relegation. 
"I don't believe the bookmakers anymore. This season they've made big mistakes," Ranieri added.