Leicester striker Jamie Vardy says there was no contest between heart and head when it came to the "easy decision" of turning down Arsenal over the summer.
Vardy turned down a move to the Emirates Stadium after a superb season in winning the Premier League title with the Foxes and being named Football Writers' Association player of the year.
The 29-year-old went to Euro 2016 with England after his breakthrough domestic season and revealed he continually bumped in to Arsenal manager Arsene Wenger during the tournament as talk continued over an approach from the Gunners.
Since then, he has signed a new deal with Leicester and says staying with the club that gave him his big break was an easy decision to make.
"I was in a hotel room for many hours of every day with nothing to do," he said. "You had a lot of time on your hands.
"I am not going to beat around the bush - every time I thought about it, and every aspect of it I thought about, both my head and my heart were saying to stay, which is why I made my decision to stay.
"Deep down if you don't think it is the right move for you, you don't do it. It is as simple as that. You get that much time to think about every single thing down to the tea lady.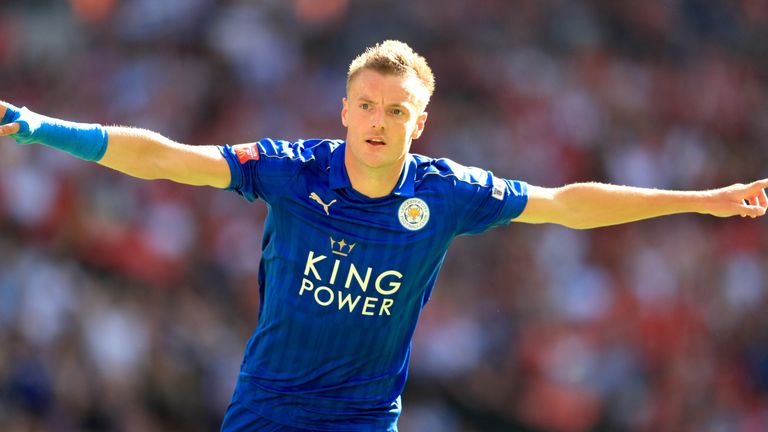 "You think about what might happen, what might not, where you could be, where not. Every time I thought about every little thing, both head and heart were saying, 'You need to stay'.
"In my professional life it was the hardest decision. It was hard but, like I said, when it came to my head and my heart it was an easy decision."
"I spoke to him [Wenger] a couple of times in the hotels we were in while we were in France. It was just, 'Hi, are you all right?', and walk off to the match.
"It was basically every hotel. I think he was doing French TV for the Euros. It wasn't awkward, it was just a simple, 'Hello, are you okay?' That kind of thing. It was a nice compliment they wanted to buy me. But my head and heart were saying stay."
England's performances in France were largely forgettable and Vardy says their exit at the hands of Iceland took a lot of gloss off his incredible season with Leicester.
Vardy is preparing for England's first match since the Iceland defeat, with the trip to Slovakia on Sunday marking Sam Allardyce's first game in charge.
"It was heartbreaking," Vardy said of England's exit, which resulted in boss Roy Hodgson's departure.
"Every single one of us is a football fan as well. If we weren't playing we'd have been watching and it was heartbreaking. But we do have to move on and this is a new chapter with a new boss.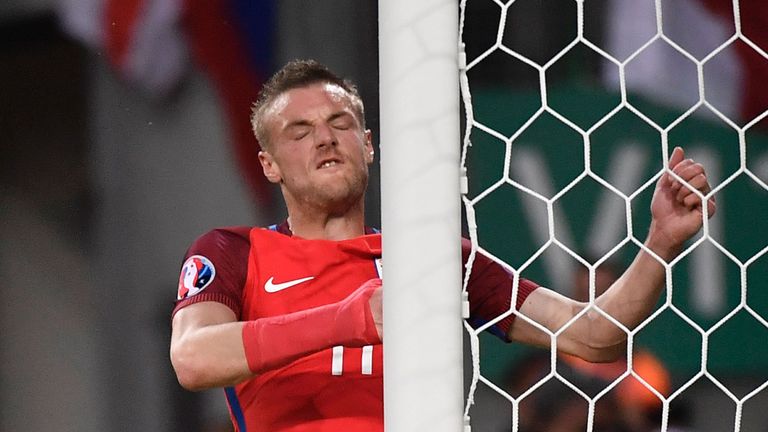 "We have to make sure we get the win on Sunday and then take it into the rest of the qualifying campaign and reach the World Cup.
"It has been great, it is early days and there's a lot of new staff in as well. It's about getting to know the new staff and them getting to know us as people ourselves as well. Up to now it has been really enjoyable."
Watch Sky Sports' derby day extravaganza on Sep 10 - Man Utd v Man City and Celtic v Rangers - as part of our three months half price offer.