Leicester's problems: Six reasons why relegation could be looming
By Adam Bate
Last Updated: 06/02/17 6:06am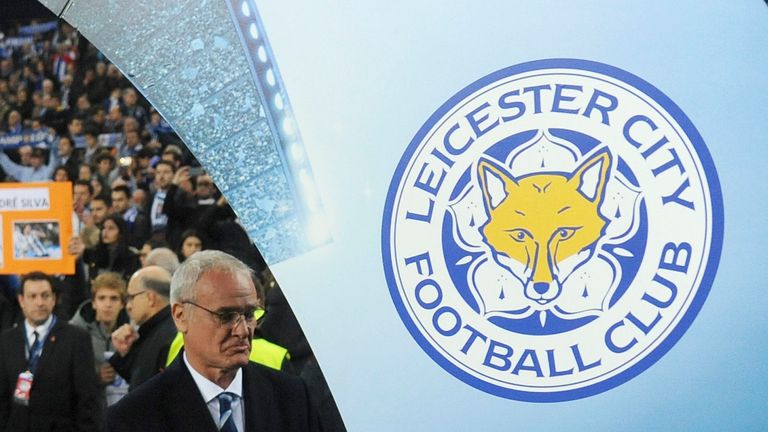 A hapless 3-0 home defeat to Manchester United on Super Sunday leaves Leicester City just two points off bottom and at real risk of relegation.
But why has it gone so badly wrong for Claudio Ranieri's side?
Here, we pick out six of the reasons why they are in danger of becoming the first champions of England to suffer relegation since 1938.
Kante made the system work
The sight of Chelsea seemingly storming to the Premier League title makes it difficult to look beyond the loss of N'Golo Kante as an explanation for Leicester's dramatic dip. Since returning to the top flight in 2014, the Foxes have picked up 63 points in 63 games without Kante compared to 80 points in 37 games when he has played.
Kante has made more tackles than any other Premier League player in the past three seasons and he has only been in England for two of them. His energy provided protection for a back four that was seriously short on pace. Without that protection, Leicester look unable to play an effective 4-4-2 and unable to cover the shortcomings in defence.
A high line requires pressure on the ball and without it Leicester defenders Robert Huth and Wes Morgan are more vulnerable than most. But even when deep they are making mistakes. "Crosses last season were food and drink for Huth and Morgan," Jamie Carragher told Sky Sports. "That's what they wanted. They're completely off it."
Huth and Morgan are exposed
Not for the first time this season, Huth was caught out for United's opening goal on Sunday, committing himself against Henrikh Mkhitaryan. Morgan stood off Zlatan Ibrahimovic for the second after Christian Fuchs failed to cut out the cross and the Leicester left-back was also at fault for Juan Mata's third.
"If every individual player starts to think a little bit about their own individual performance it might start to change a little bit, because three of them at the back have been shocking," said Gary Neville. "It was a really poor performance from Huth, Morgan, and Fuchs at left-back. They defended terribly. Three experienced players there defended so badly.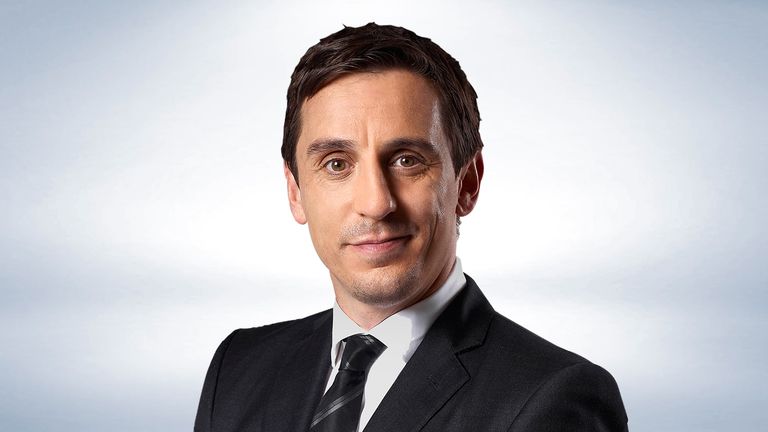 It's nothing to do with coaching when you see Fuchs not staying with the one-two with Mata and try to play offside.
Gary Neville
"It's nothing to do with coaching when you see Fuchs not staying with the one-two with Mata and try to play offside. Offside when the ball is central and you're playing so close to your own goal? There's nothing you can do about that. They've not been coached by Claudio Ranieri to do that."
Vardy and Mahrez not firing
Further forwards there are major issues too with Leicester yet to score a Premier League goal in 2017. Jamie Vardy did score the first hat-trick of his professional career in the win over Manchester City but the team's talisman has failed to score in the other 23 of his last 24 appearances for Leicester. The 30-year-old striker is not doing the job he once did.
"Jamie Vardy has got to go back to being a non-league centre forward again," said Neville. "Run. Be horrible. Be nasty. That was the strength of his game. Rat centre-backs, get against them, get your elbows up in the air and start to fall out with people again. Forget about being someone who holds the ball up and brings others into play."
Riyad Mahrez's deteriorating dribbling success
| Season | Attempted dribbles | Completed dribbles | Dribble success rate |
| --- | --- | --- | --- |
| 2015/16 | 255 | 131 | 51.4% |
| 2016/17 | 118 | 49 | 41.5% |
Meanwhile, Riyad Mahrez is also not having the influence he once did and judging by Marcos Rojo's ability to read his intentions with one early dribble on Sunday it seems defenders are now wise to his tricks. The stats back that up as Mahrez has the worst success rate of the top 20 dribblers in the Premier League - way down on his record last season.
New signings not stepping up
With last season's key men failing to impress, Leicester really needed their summer signings to make an impact but few have come off. There were moments in September when Islam Slimani's goals looked capable of breathing new life into Leicester and while the Algerian's goals have earned five points for the Foxes he has not had enough support.
Luis Hernandez was meant to strengthen Leicester's defensive options but he has already departed for Malaga. The £13m midfielder Nampalys Mendy has struggled with injury but even when fit he has looked an inadequate replacement for Kante, while £16.6m signing Ahmed Musa has now gone 11 Premier League games without finding the net.
Given that Ranieri used the same 12 players in 30 or more Premier League games last season, it was always going to be necessary to significantly strengthen the squad with the challenges of a European campaign to deal with. But the supposedly positive benefits of adding competition for places have not had the desired effect.
Dissention within the ranks?
In fact, newspaper reports suggest that there is unhappiness within the squad with faith in Ranieri's tactics and team selection under the spotlight. Kasper Schmeichel gave a brutally honest appraisal of Leicester's situation in an interview with Sky Sports but the goalkeeper's response is unlikely to allay fan fears that all is not well within the group.
"This season from top to bottom hasn't been good enough," said Schmeichel. "A lot of factors go into it but this season hasn't been good right from the start. It's time for every single one of us, from top to bottom, to stand up and be counted because if we don't we will end up getting relegated."
Perhaps Schmeichel deserves credit for his frankness but the suggestion that the problems at Leicester exist right at the top could also be seen as a cause for concern. "It was unusual that interview," said Neville. "It felt like he wanted to say something. He actually said they might get relegated and that disturbed me a little bit, I'll be honest with you."
Ranieri unable to find answers
The onus is on Ranieri to find the solutions and there is little sign so far this season that he can do that. The Italian rode the crest of a wave last season making minimal changes. He kept players happy and gave them freedom off the pitch as long as they delivered on it. But everyone's favourite uncle has had to crack his whip rather than ring his famous bell and it has not worked.
Forced to tinker again and his tweaks have done more harm than good. Attempts to switch to a 4-5-1 and even three at the back have been unsuccessful, but the team's favoured formation has fared little better. Ranieri proved himself to be the perfect manager for Leicester last season but he has work to do to show he is the right man for this situation too.
Nobody can take away what Leicester achieved last year. But some feel their legacy rests on what happens in the next 14 games. "Their relegation could become a part of their story - you can't separate it," said Carragher. "They can't allow one of the greatest stories in sport to be tainted by relegation - don't taint one of the greatest things we've ever seen."