Claudio Ranieri believes Leicester City "need a little luck" to boost their confidence following a 2-0 defeat to Swansea.
First-half goals from Alfie Mawson and Martin Olsson condemned the defending champions to their fifth consecutive league loss, leaving them one point above the relegation zone.
Ranieri, who received public backing from the club at the start of the week, insists the squad remains together and insists a change in fortune is around the corner.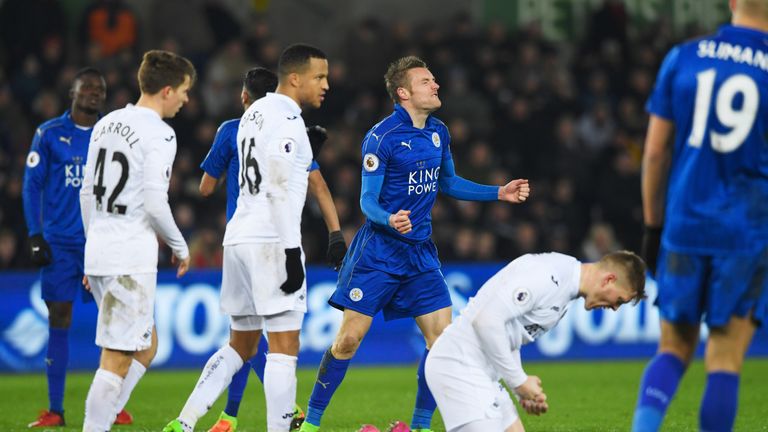 "It is the same, it is unbelievable," Ranieri told Sky Sports. "We started well against a good team, well organised but the first two shots on goal we conceded two goals. It is unbelievable this season.
"After this it was difficult to go back. We created chances in the second half but it was really difficult to score a goal.
"They defended very well and we tried in every way with individual solutions, to make a cross, to make everything but it was very difficult.
Live Monday Night Football


"When you concede a goal from the first shot and concede a goal from the second action, the players say, 'How can we do it?'
"We stay together because we work very well during the training sessions but also we need a little luck to move our confidence."
When asked if he believes he's the right man for Leicester, Ranieri added: "I am very strong, very confident with my players. I believe in everything. It just takes the right moment to go back."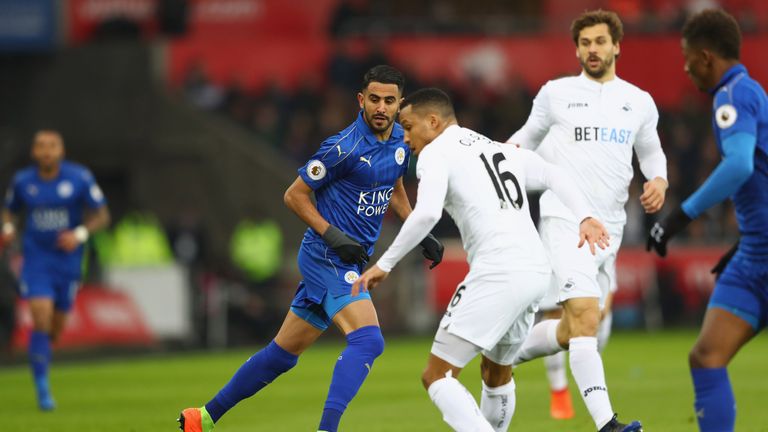 The Foxes are in danger of becoming just the second top-flight team to suffer relegation as reigning champions, following the example set by Manchester City's 1937-38 team.
They have not scored a goal in 2017 - playing more than 10 hours of football since last finding the net - and Ranieri admits their struggles in front of goal are a concern.
"We have two problems," he added. "We concede goals and we don't score. These are our problems in this moment. We have to speak together to find a solution. It is not possible to continue in this way.
"The machine is not broken. When you don't play at your maximum level and the others stay at the top, it is a difficult battle because we lost the first ball, the second ball, and they were more determined than us."