Craig Shakespeare played a bigger part in Leicester's title win than many know. We reveal why he's a wise choice as permanent manager until the end of the season...
"He was holding the place together."
Kevin Phillips painted a very different picture of what was going on at Leicester City last season, when Sky Sports asked him about his former coach and colleague Craig Shakespeare.
Former Sunderland and England striker Phillips, who helped the Foxes to the Championship title in the final year of his playing career before joining the coaching team for their miraculous escape from the Premier League relegation zone in 2015/16, knows the club well.
When Nigel Pearson was sacked he was kept on with assistant manager Shakespeare to work with new boss Claudio Ranieri. It was at times, Phillips says, a challenging experience.
With Ranieri regularly flying to Italy to visit his sick mother before coming back for the final preparations for Premier League games, it was left to Shakespeare and the coaching staff to look after the team in the manager's absence. And then respond to his tweaks and changes when he returned.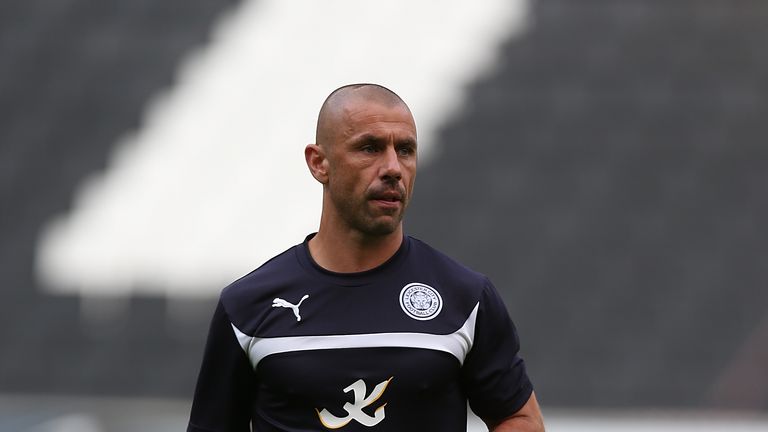 Under Ranieri, at times, the organisation wasn't good. If it wasn't for Shakespeare it could have fallen apart a lot earlier.
"I worked there for a short period under Ranieri and at times the organisation wasn't good," recalls Phillips, who left to become assistant manager at Derby County in September 2015.
"If it wasn't for Shakey it could have fallen apart a lot earlier. Of course the manager takes all the credit for winning the league - which he deserves an awful lot of - but it would have been a lot more difficult for them to win it without Shakey being there.
"It was certainly a learning curve for me and Shakey, because at that time it was us running it with [goalkeeper coach] Mike Stowell, and Ranieri came in. We'd have our sessions planned for the players and literally as we were walking out onto the training pitch Ranieri would come over and say I want to do this now with them, and he'd change it.
"We were like, 'fine, go on then, you take it'. But he'd say, 'no, no, no you take it'. And he's telling us to put a session on that he wants and we don't know what it is. We had to adapt.
"Shakey can do that, he can adapt in tough situations. He's got that talent. That comes from being in the business a long time and working with experienced people.
"You also have to give the players credit. They kind of policed themselves last year. They managed themselves really well."
Ranieri's sacking in February caused a storm. It was seen as a cruel, heartless move by the Leicester board to dismiss a man who had delivered the club their greatest moment just nine months earlier.
Yet, since the Italian's departure, there has been a sudden response from the players. With Shakespeare overseeing the team, they have reverted to the high-intensity, swift, counter-attacking football which earned them so much success last season.
Back-to-back wins over Liverpool and Hull City have shifted the mood, alleviated fears of relegation and sparked talk of the potential for a Champions League turnaround in their last-16 tie with Sevilla, with the second leg at the King Power Stadium on Tuesday.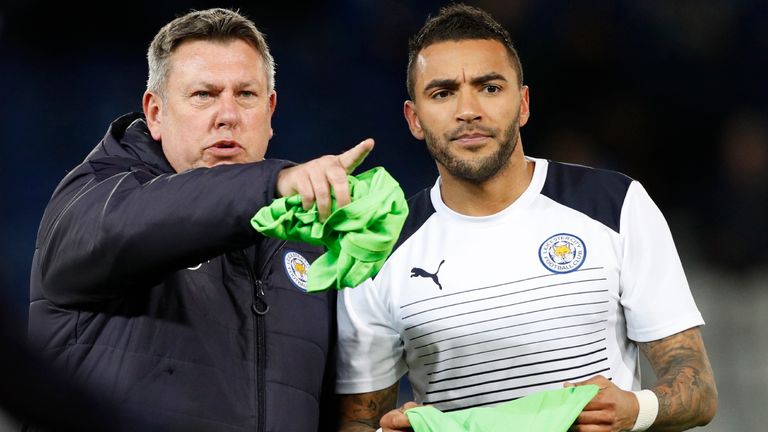 "Shakespeare has the trust of the players," Leicester left-back Christian Fuchs said last week, and the Birmingham-born coach has been credited with rejuvenating the atmosphere at the training ground. That connection with the players is something Phillips - who was also coached by Shakespeare at West Brom - can confirm.
"Shakey was very good at mixing with the players but never got too close," he said. "And I think that's really important.
"He's got a streak about him, he wouldn't be afraid to dig someone out in front of the group if they did something wrong and that commands respect in the dressing room.
"I've seen it over the years, when an assistant has been put in charge, there are certain players that might just try to take the mickey a little bit, thinking he's only here for a short period. But it certainly looks like he's gained the respect of the players and they've certainly responded to him."
But beyond his personal relationships with the Leicester players, it is Shakespeare's hard work and attention to detail which sets him apart.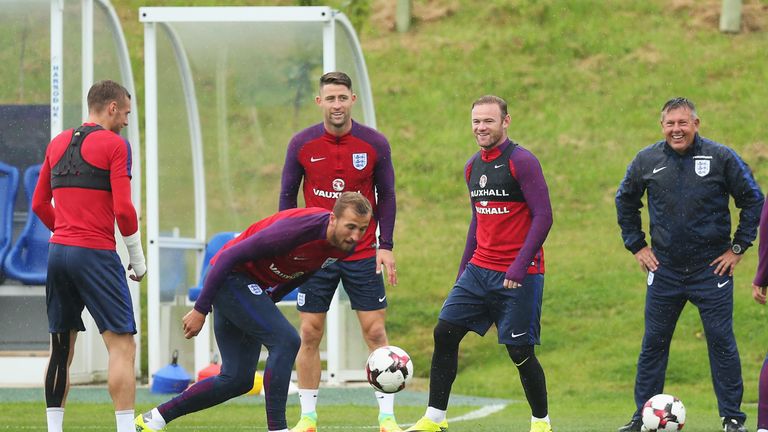 When it comes to preparation, tactics and training, he is highly regarded. His call-up to work alongside Sam Allardyce with the England team is testament to that.
"He's unbelievable," says Phillips, when asked about Shakespeare's approach. "He gets in at 7.30am and there's no stone left unturned. He looks at everything and he's very thorough in what he does.
"That's what you have to be to be successful and in the two games Shakey has been in charge the players have gone onto that pitch knowing their job and knowing their team-mates' jobs, too.
"They'll be well prepared under him, training will be really structured and that can give them a clear mind going into the games at the weekend."
With Shakespeare confirmed as Leicester's manager until the end of the season, there is clarity for the entire club, in terms of the rest of this campaign.
There are still plenty of challenges ahead; the Champions League presents a tantalising opportunity, but the three-point gap to the relegation zone remains a threat.
Leicester will need good leadership through this period. The signs are, they've got it in Shakespeare.