Peter Schmeichel leapt to the defence of son Kasper after the Leicester goalkeeper conceded a long-range free-kick from Nacer Chadli in their 1-1 draw with West Brom.
The Foxes stopper was beaten from distance by a fine effort from Chadli in the 63rd minute, and he told Monday Night Football in a post-match interview that he felt he could have done better.
"With the right-footer I was thinking it would have to be a heck of a strike to get it over a big wall like that, so when I was struggling to see it I just had to stand my ground and hope he went to my side," said Kasper, whose side snatched a point through Riyad Mahrez's late equaliser.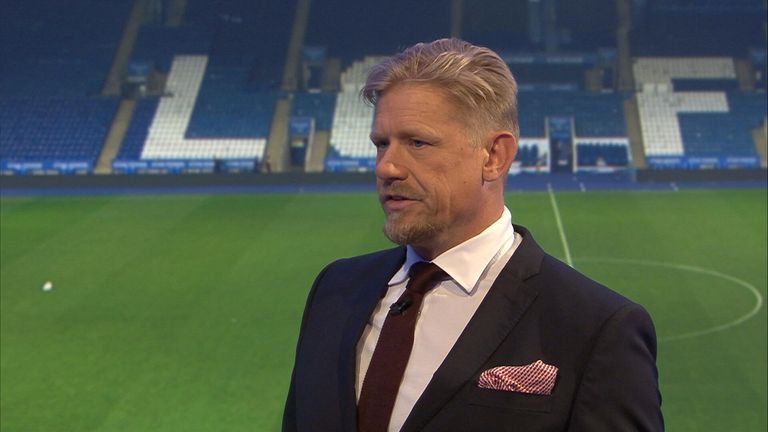 "It's frustrating because it's a good strike, but it's one of them as a goalkeeper that if you can't see the ball you really struggle with. You can maybe not put up a wall there as it gives them a different kind of dilemma, but then if he smashes it top [corner] then you're also going to get criticised for that as a 'keeper.
"It's one of them that you've got to take on the chin sometimes, you guess a little bit and sometimes you get it right and sometimes you don't. Today it was just one of those annoying ones."
Father Peter, however, who was a guest in the MNF studio, said Kasper should not beat himself up about it and sometimes as a goalkeeper you just have to concede you were beaten by a brilliant effort.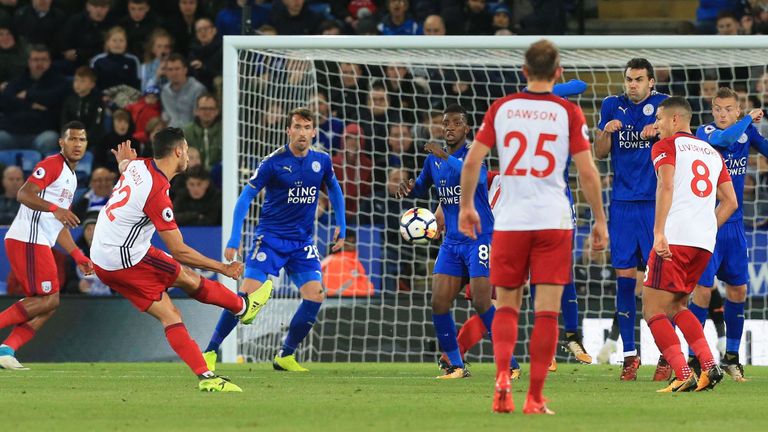 "Don't get too down about it because I think the quality of the strike is such that it's hardly possible to save it," Schmeichel told his son. "[Chadli] aims it about two yards outside of the post and hits it there, and I don't know if it's the wind or the break of the ball that takes it back in.
"Sometimes you've just got to hold your hands up and say you've been beaten by a quality free-kick.
"You can argue about whether you want a wall or not, but Kasper had a good point that you then give him the opportunity to have a different shot at goal, and then you wonder whether that was the right decision.
"There was a guy in the wall blocking [Kasper], I played in a Champions League final against Bayern Munich where they scored a similar kind of goal. It was closer in but there were two guys blocking me and I couldn't see it, and all I could think about when people criticised me for it was that they've never been in that situation!"
While Kasper added: "It was a better strike than I initially thought it was. We did struggle a bit with the wind second half and it did have a different bearing on the ball.
"The conditions were tough, but as a goalkeeper you'll look at any goal [you concede] and look at what you can do better. I look at every goal I've conceded and say I could have done this or that, that's the wonderful thing about hindsight."