Leicester agree to pay £3.1m to the EFL over Financial Fair Play dispute
Last Updated: 21/02/18 3:44pm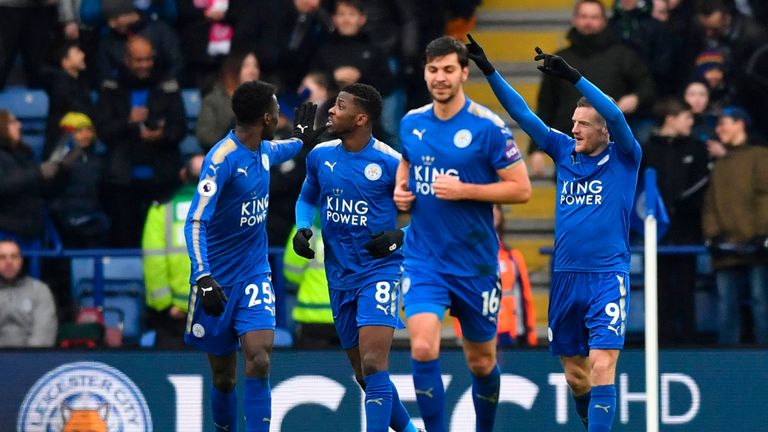 Leicester have agreed to pay £3.1m to the EFL in order to settle a Financial Fair Play dispute incurred during the 2013-14 season.
The Foxes are deemed to have broken the EFL's financial rules after exceeding the permitted £8m loss in their Premier League-winning campaign but vowed to legally challenge the charge after claiming £13m of the £20.8m deficit was "allowable".
The EFL has confirmed it has now reached a settlement with Leicester, and acknowledged the club "did not make any deliberate attempt" to break the FFP rules and instead misinterpreted them.
A statement released on Wednesday read: "The EFL and the club have reached an agreement to settle a dispute between them arising out of the Financial Results of the club in 2013/14.
"The club was deemed to have breached the EFL's Championship Financial Fair Play Rules ("the Rules") at the time, but proceedings were stayed pending the outcome of a legal challenge by Queens Park Rangers against those Rules. That challenge by Queens Park Rangers is on-going.
"In reaching a settlement, the EFL acknowledges that the club did not make any deliberate attempt to infringe the Rules or to deceive and that the dispute arose out of genuine differences of interpretation of the Rules between the parties. All relevant matters were taken into account when determining the quantum of the settlement.
"The agreed settlement of £3,100,000 is in full and final settlement of all and any claims by the EFL against the club and its officers, in respect of the FFP Regulations for Season 2013/14."