Brendan Rodgers described Jurgen Klopp as the perfect tenant after the Liverpool manager joked about withholding his rent should Leicester fail to take points off Manchester City on Monday May 6.
The German rents his house from former Liverpool manager Rodgers and the pair clearly have a good relationship.
Leicester host Arsenal on Sunday, live on Sky Sports Premier League, but attention is already turning to the Foxes' following fixture, which could be decisive in the title race.
Live Renault Super Sunday


"I don't think it's a secret," said Rodgers of having Klopp as a tenant. "I think that's been well documented.
"He's a funny guy, but he's been a very good tenant I have to say.
"I don't need to keep an eye on him, he always pays up on time, he's very good."
The Liverpool manager had joked that he could withhold his rent should Rodgers fail to stop Man City from winning, when asked if that might be course of action he could follow.
"Can I?" Klopp said. "In Germany that's not possible, but if it's possible in England then tell me.
"They have to do their own job themselves and we have to do ours.
"I really have no problem with that. I'm really happy about the situation."
Rodgers praised both teams fighting for the title in a race that could lead to the second and third-highest top-flight league totals in history.
The Leicester boss recalled his period in charge at Anfield, where defeat to Jose Mourinho's Chelsea in Liverpool's third to last game derailed the Reds' title challenge.


Rodgers admitted that he knows better than most how quickly things can change, saying the prospect of Manchester City securing a domestic treble is anything but certain.
"You can't speak about that until it actually happens," said Rodgers. "A lot can happen in these last few games and I only know too well about that.
"Ok there are three games to go and it was at that stage it sort of disappeared for us, but both teams have been absolutely brilliant this season.
"I thought Manchester City were great the other night in dealing with the occasion of the derby game and in particular the second half, how they played, the level of their game was fantastic.
"Liverpool have been in the hunt, seven points clear earlier on in the season, but they've fought really well and will continue to.
"Like I say, there's still a wee bit to go yet and only then can you reflect on it all at the end of the season."
Rodgers' side are in the hunt for Europa League football, sitting 10th in the table, but three points behind seventh-placed Wolves.
With Chelsea to visit the King Power Stadium on the final day of the season, Leicester can have a massive say in both the title race and in determining which teams secure Champions League football.
The Northern Irishman said his players were excited to have such influence but stressed that Sunday's game would be very tough.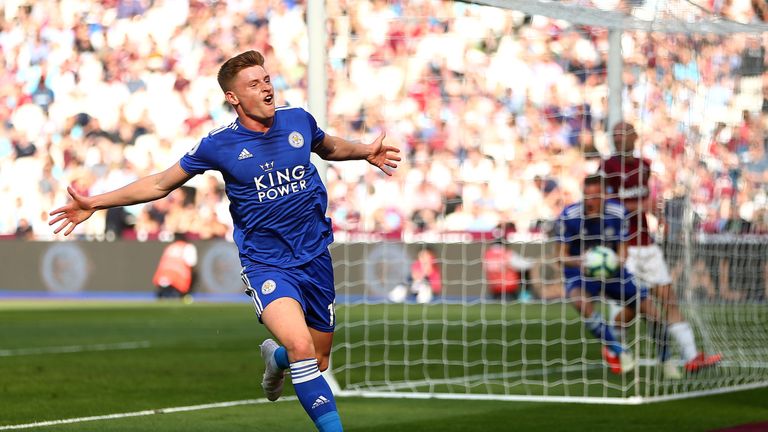 "We're excited about it," said Rodgers. "Obviously the game on Sunday is the real focus for us, but they're three wonderful games to finish.
"They're going to be tough games in their own right, but we only look at Sunday's game.
"We're looking forward to bringing our own intensity into the game and making it really difficult for Arsenal.
"I think Unai's done an excellent job there with his team. At the end of the season the games come thick and fast and we have to maximise our possibilities."