Having broken into the Leicester first-team to high acclaim this season, Harvey Barnes and Ben Chilwell are hoping to inspire the next generation of academy stars.
Chilwell, who was eleven when he joined the Foxes, has become the club's first-choice left-back and earned his first England cap, while Barnes was thrust into the first-team after impressing on loan at West Brom.
Both are earmarked as the future of Brendan Rodgers' side and they are urging more youngsters at the King Power to work hard and make the grade themselves.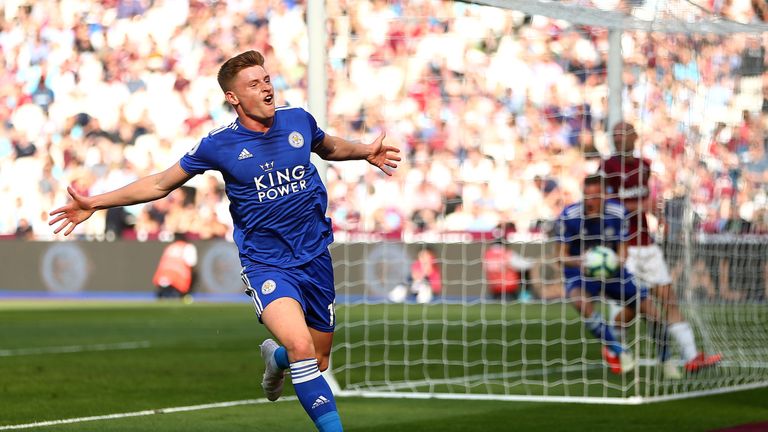 Speaking exclusively to Sky Sports News as they watched a group of U9s players practice, Chilwell said: "These are the pitches I used to train on, but so much has changed.
"I've not been up here for four or five years but seeing the boys at this level brings it all back. We've all been there and remember what it's like, so it's important we show our support to them.
"Me and Kasper (Schmeichel) have been talking to a few of them. Talent only gets you so far; it's hard work that will get you to the top of the game. But they should just try to enjoy their football at this age."
Live Renault Super Sunday


Barnes said: "The drills are so similar to the ones we did. But it's just fun at this age, and you can see the enjoyment for them.
"I'm sure any of these lads' ambition is to play in the Premier League and hopefully for Leicester. To be in the position I'm in now, breaking into the first team, it just shows the pathway is there.
"I guess many of these kids are dreaming of scoring for Leicester. I've finally done it. As an attacking player, scoring goals for me is a massive thing. I'd like to think it's taken a weight off my shoulders. I know I can score goals and, going forward, I'll be looking to add to that tally.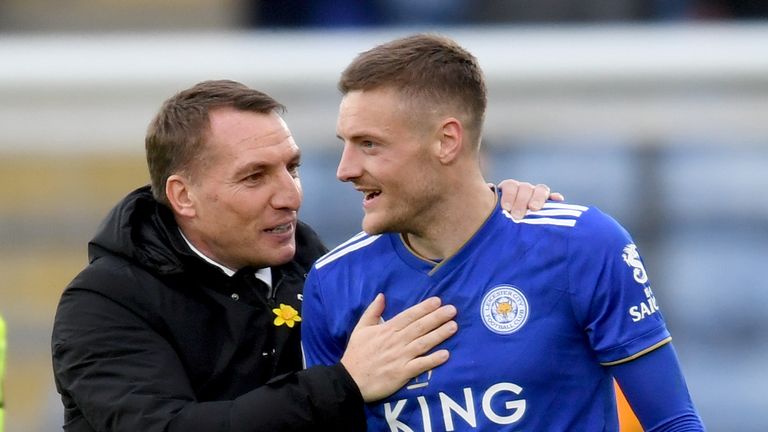 "I've had a bit of stick off Johnny (Evans); he was saying he's a centre-back but scored more than me. Maybe now he'll leave me alone. It's been good banter. No one is too serious about it."
Manager Rodgers has improved Leicester since joining from Celtic in February, putting them on course for a seventh-place finish and a possible return to European football next season.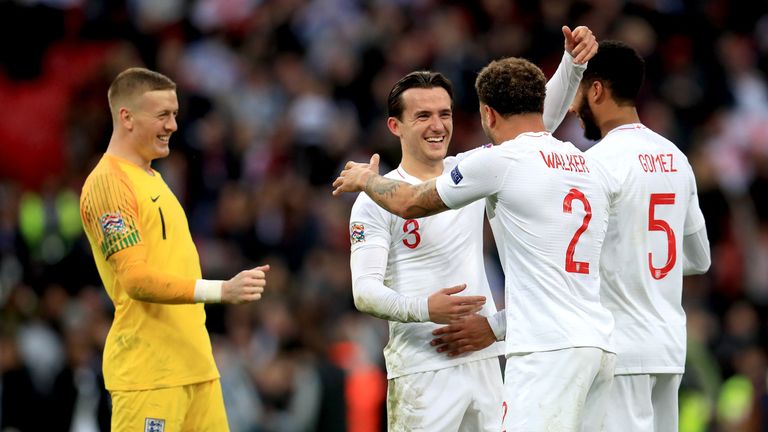 The Foxes face a tough Premier League run-in against Arsenal, Manchester City and Chelsea - and their continued form could have a major bearing on both the title and who qualifies for next season's Champions League.
"There's loads still to play for," Chilwell said. "Throughout the whole season, the thought has been in the back of our heads to try to finish seventh and, while the last three games we have now are all difficult, we are definitely within reach.
"And we can drop down a lot of places if we don't perform. So there's no feeling of the end of the season for us, or maybe thinking about holidays. We know how important these games are."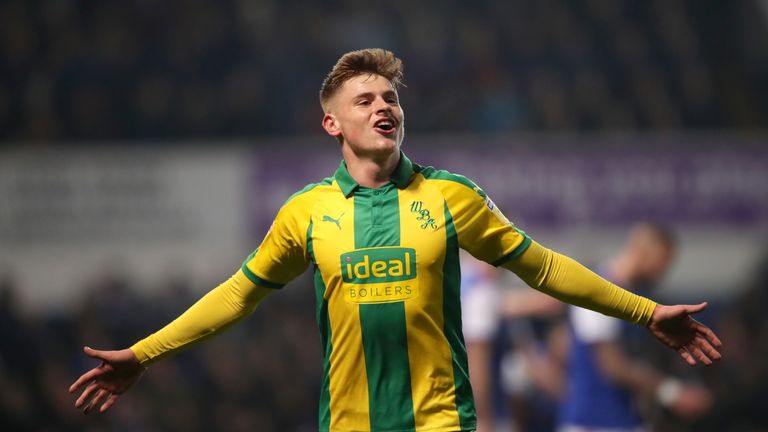 Leicester play Arsenal live on Sky Sports Premier League on Super Sunday and Barnes said. "We know they're a great side and if they bring their A game, they'll be very tough to beat.
"The game at their place (Leicester lost 3-1) was a good example. We dominated the first half but, in the second, they really showed their quality.
"What the new gaffer wants is intensity from the word go from us, and we will have to show that to get a result against Arsenal."