Barnsley's new owners to take 'disciplined' approach after securing takeover
By Rory O'Callaghan
Last Updated: 20/12/17 4:52pm
Barnsley's new owners say they will look to take a "disciplined" approach to the January transfer window after securing control of the Sky Bet Championship club.
Barnsley confirmed on Tuesday that a deal had been agreed to transfer ownership of the club from long-time proprietor Patrick Cryne to a foreign consortium led by Chinese-American investor Chien Lee.
Paul Conway, who heads up Lee's New City Capital firm and Pacific Media Group alongside Grace Hung, believes the consortium can recreate the same immediate success at Oakwell as they achieved at French side Nice, who qualified for the Champions League less than a year after Lee took ownership of the club.
"We are going to keep a similar model here," Conway told a press conference on Wednesday. "We are going to be disciplined, we're going to balance the budgets, we're not going to do anything crazy but we want to grow the club year after year.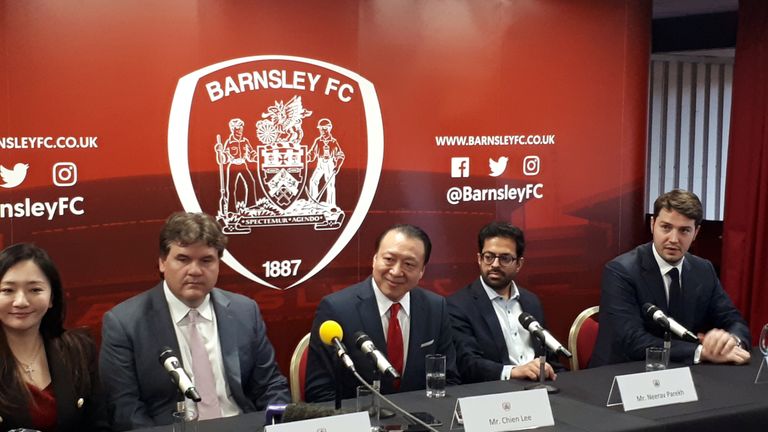 "Our goals are very simple - we want to stabilise the team in the Championship, enhance the fan experience and deepen the squad.
"Our belief is, through the commercialisation and internationalisation of the team, everyone will benefit - the club, the fans and the town."
Lee insists the consortium will continue to work with former owner Cryne, who revealed in September he is "living on borrowed time" because of terminal cancer.
"Barnsley is one of the oldest clubs in England. The city has an identity, a culture and we are looking forward to working with the team, the management and also Patrick and James [Cryne's] family," said Lee.
"We are looking forward to working with the town to try and build something together."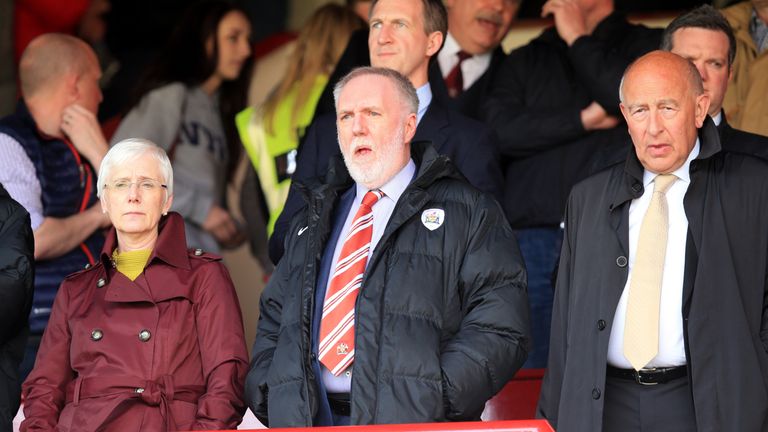 Conway confirmed the club would look to sign reinforcements in January as they continue their battle against relegation, and that current manager Paul Heckingbottom was at no risk of losing his job in the wake of the takeover.
"Within January, we are going to be active but we will be disciplined," said Conway. "We won't do anything crazy but we are looking to supplement the squad.
"Paul is a local guy. He has done a great job with limited resources. We are not going to come in with anything dramatic but over time we will expand those resources.
"He is an important part of the team; we are a big fan of him."