Hull manager Steve Bruce thinks his Arsenal counterpart Arsene Wenger deserves more respect for his achievements at the London club.
And Bruce, who will lock horns with Wenger once again in an FA Cup replay on Tuesday night, thinks some of the criticism the Arsenal boss receives is "appalling".
The sides will square off in a fifth-round replay at the KC Stadium, after a 0-0 draw at the Emirates in the original encounter.
Arsenal are chasing a third successive win in the historic competition - beating Bruce and Hull in the 2014 final - but Wenger finds himself under fire once again because their title challenge has faltered of late.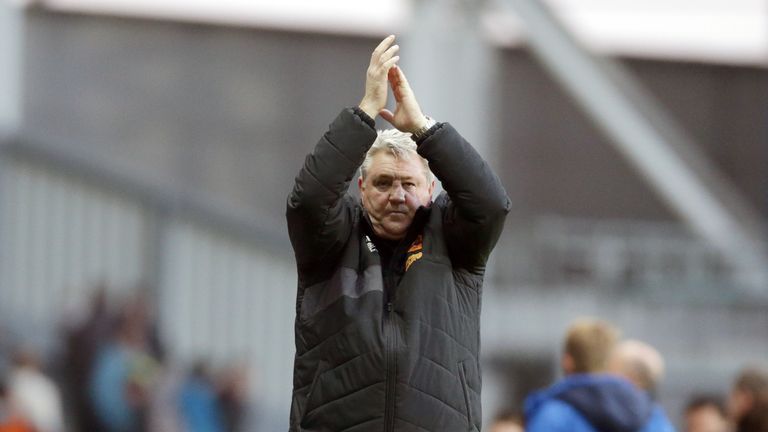 The Gunners fought back with 10 men to draw 2-2 at Spurs on Saturday but had lost their two previous matches and have slipped eight points behind leaders Leicester.
However, Bruce thinks criticism of Wenger is unjustified and that people who work in football have plenty of respect for the experienced Gunners boss.
"From inside the game, you are not going to hear people criticise I would not have thought," said Bruce.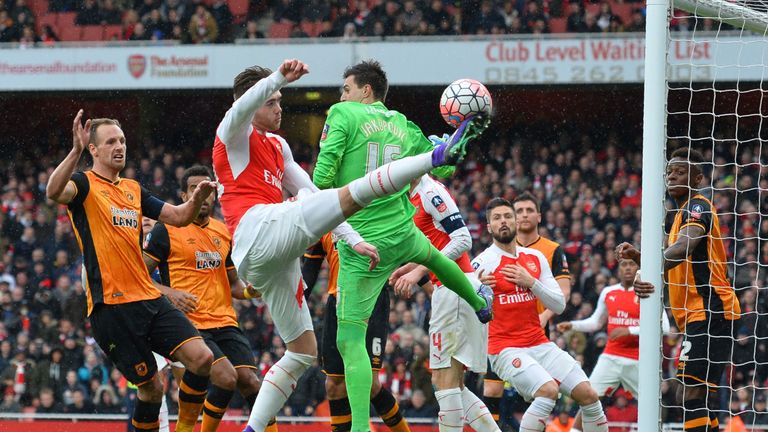 "When you are a manager as long as he has been and see what he has achieved, and what he has been able to do at Arsenal, who is anybody to criticise him?
"I find that really appalling, that people can criticise him. He has helped build a fantastic club, he has helped finance it, he has had to sell players.
"He has never been able to really compete the way everyone else has at a top club but he has kept them in the top four for 17, 18 years.
"From me, he will only get one thing, which is respect. I think he deserves a bit more than he gets dished out, considering what he has achieved."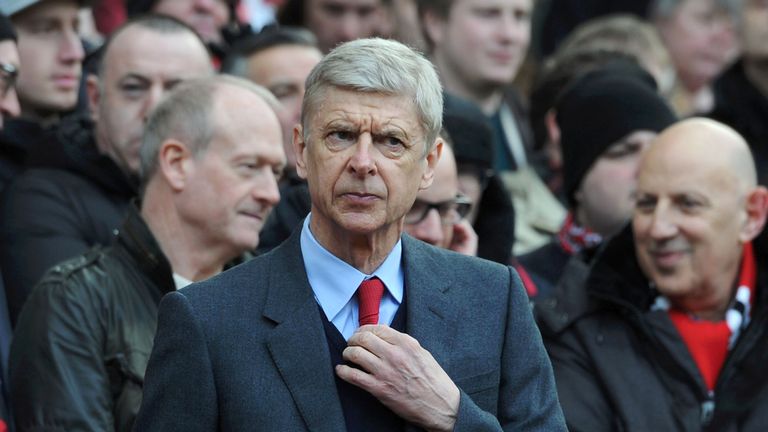 A chief complaint of Wenger's critics is that Arsenal are without a Premier League title since 2003-04.
But Bruce pointed out: "It is very difficult to win a title. Man United went 20-odd years before they won 10 of them, Liverpool have gone 20-odd years (without a title).
"With the emergence of Chelsea and Manchester City over the last decade, it is very difficult for any big club to win a title. It doesn't just come as easy as maybe it used to."
Bruce has his Hull team fighting on two fronts, as they are currently third in the Championship standings.
And he says he will therefore rotate his team once again for Tuesday night's replay.
Live Ford Saturday Night Football


"We're in a very good position where I've got 21 outfield players and every one of them is fit, which is going to help us over the next eight to 10 weeks," he said.
"Some of the squad are desperate to play, people like (Shaun) Maloney and Nick Powell, in particular. It can only do them good, so in that respect we will be making changes."
However, Bruce insists he is eager to progress, adding: "There's nothing like a cup run. We've got Watford in a quarter-final here on Saturday if we get through.
"It can only be a good thing. The league is our priority, there's no question about that, but let's go and enjoy the cup tie and make a real good fist of it."