Thomas Christiansen hopes to be the man to take Leeds back into the Premier League after taking charge at Elland Road.
The Dane, who replaced departed boss Garry Monk during the summer, is set to face Bolton at the Macron Stadium in his first match on Sunday in the Sky Bet Championship, live on Sky Sports Football.
Leeds narrowly missed out on a place in the play-offs last season, spending most of the season in the top six before agonisingly finishing seventh, and Christiansen hopes he can take the team one step further and eventually return to the top flight.
"I hope we're on the way back and I hope I can be the one who can take them back [to the Premier League]," he told Sky Sports. "It's a big club, you can see it with the support and fans they have. I heard it's already sold out for the first league game at home, which is amazing.
"It looks like the fans are a little bit more optimistic for this season, which is good. It brings a bit more pressure but I like to have this pressure on me."
For so much of last season it looked as though Leeds were destined for at least a play-off place, but a late collapse saw them miss out on their shot at promotion.
Despite the end result, it was still a good season for a club who had spent several years on the slide and in turmoil, and Christiansen hopes to build on that foundation.
"There's no guarantee that we'll improve," he said. "The only thing I can tell you for sure is that we'll work hard and everyone will give their best, and if they do we can't complain. But of course, our goals are that we want a better result than last year.
"I wasn't here and I don't know what happened exactly, but in the last games they didn't take the points they needed. But what went wrong is not my business, it's my job to make sure my team are prepared to compete throughout this whole season."
Leeds appear a more settled club at the start of this season following the departure of former owner Massimo Cellino, but Christiansen is under no illusions and knows a poor beginning to his tenure will leave him vulnerable to the sack.


"My first meeting with the chairman was very interesting in the ambition they saw for the club, that was the thing that caught my attention," he said. "I also believe what they heard from me was what they wanted to hear. I'm someone who has the desire to come in and make the club bigger. We're trying to achieve the same goals.
"I just came from Cyprus where they change more coaches than ever, and I survived three years there. I know what it's like to be in this business, it's the results that put people in their place and if we have bad results the chairman has to take decisions, but if things go well everyone is happy. I know how it is.
"I'm familiar with the Championship. The last three years I've been abroad, but when I was younger in Denmark I always followed the English leagues.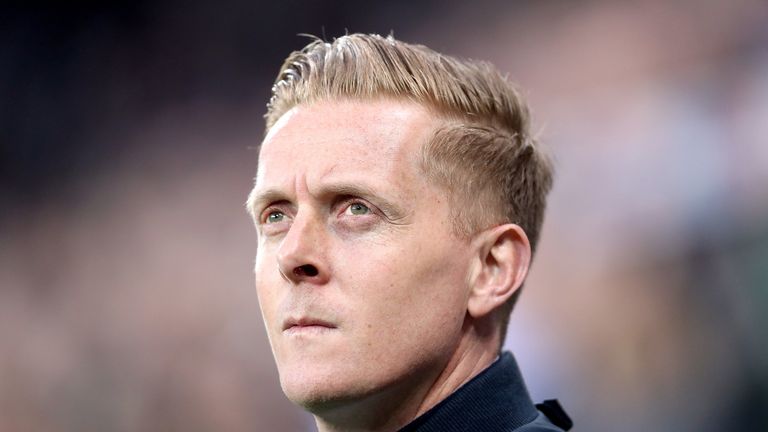 "Of course you always look to other leagues, England is one of the most important and I've got a lot of information from my staff and the people around me."
And Christiansen cannot wait to finally get started at Bolton on Sunday in front of the Sky Sports cameras after a long wait through pre-season.
"Everyone is very excited [to get going]," he said. "From the first day you come here you're preparing through all of pre-season and looking forward to this game.
"We hope to start well."
Watch Leeds United's Sky Bet Championship opener at Bolton Wanderers, live on Sky Sports Football from 4pm on Sunday