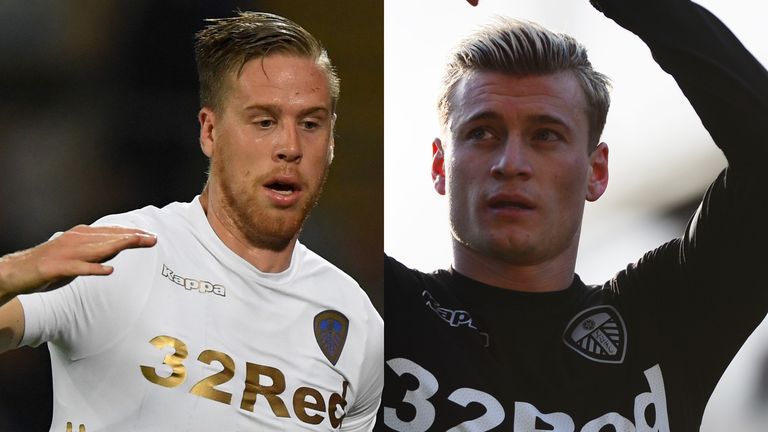 Ahead of the visit of Aston Villa on Friday night, which is live on Sky Sports Football, Sky Bet put some supporters' questions to Leeds stars Ezgjan Alioski and Pontus Jansson...
How are you finding English football?
Alioski: It's a higher tempo but I'm enjoying it. And I love getting in behind defences!
Who don't you like defending against in training?
Jansson: Small guys. I don't like going in hard because you hurt them, and small 'kids' are difficult to defend against, like Alioski and Samu Saiz.
How good is Saiz?
Jansson: Last season it was just Pablo [Hernandez] but this season we have Samu and Alioski too. Although I am close to killing him sometimes when he loses the ball just outside of our box!
Alioski: It can be difficult to communicate with him sometimes with the languages but I love playing with him.
Are Wolves the best team in the league?
Jansson: They're good defensively but their three in attack are the best players in the league. Wolves are the best team I've played against in the last two years.
Why do you wear gloves?
Jansson: I hate to have frozen fingers! But it's a bit of superstition as well. I started doing it last year and I played well.
How do you feel about no break for Christmas?
Alioski: I'm looking forward to it!
Jansson: I only played around Christmas for the first time last year. There was a nice atmosphere around the game but in Sweden I'd usually be drunk on December 31! But we have to fit 46 games in so it would be even harder with a winter break.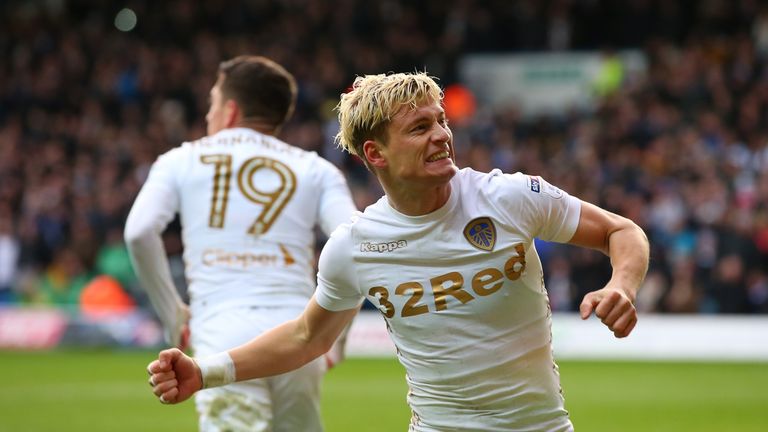 Who was your idol growing up?
Alioski: Roberto Carlos because I used to play at left-back. Then it was Marcelo.
Jansson: Zlatan Ibrahimovic was my idol, but it was difficult when I started to play with him. You still look to learn from him as a person.
What are the differences between Garry Monk and Thomas Christiansen?
Jansson: Training sessions have been harder than last year. But the Championship is the toughest league in the world so credit to Christiansen for turning the results around.
What do you think of the fans' support?
Alioski: Home and away they support us. They are crazy on the road.
Jansson: If there are 5000 tickets, there will be 5000 there. We feel ashamed when we lose for them.
Who will get promoted?
Jansson: We have to aim for promotion at the start. Easier to play well when you aim high. Started well, went through a tough patch and we're coming out of it stronger. This club is so huge it has to be in the Premier League. I remember when Leeds were in the Champions League, they're massive.
Don't miss the Sky Bet Championship clash between Leeds and Aston Villa on Friday, live on Sky Sports Football and Sky Sports Main Event from 7pm