Pontus Jansson says Leeds winning promotion to Premier League would mean everything
Watch Leeds vs Derby live on Sky Sports Football from 7pm on Friday night
Last Updated: 11/01/19 8:15pm
It says a lot about the form of Leeds United this season that, even after two defeats on the spin, they are still top of the Sky Bet Championship table.
After a couple of years of false dawns, things have been different this time around, and Pontus Jansson is in no doubt why that is: Marcelo Bielsa.
"He has made a huge impact," Jansson told Sky Sports ahead of their clash with Derby on Friday night, live on Sky Sports Football. "In terms of how we prepared for the season, how we train, how we play football and get results.
"It's almost the same team as last year so you can see both he and his staff deserve a lot of credit."
Jansson initially arrived on loan at Leeds in the summer of 2016, before signing permanently a year later.
His first season saw their late collapse under Garry Monk after a long spell in the top six. His second saw a fantastic start under Thomas Christiansen, but once again they fell away and he was sacked and replaced by Paul Heckingbottom, who himself was dismissed at the end of last season.
Now, Leeds are two points clear at the top with 20 games to go and are four clear of third. The impact of Bielsa on their performances and style of play has been clear.
"He is special," continued Jansson. "He works on everything that he can and every training session is prepared with things that could happen in the game. When we played Aston Villa we knew they were a team who put a lot of crosses in, so the whole training session was defending crosses.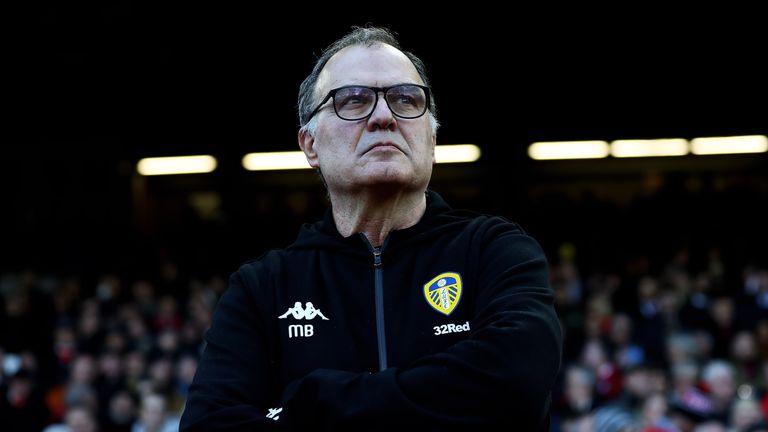 "Another week we will be playing a team who defends a lot in their own half, so we will train how to build up and create chances like that. That's the biggest difference between him and other coaches I have worked with so far. Then there are all the video things before and after training sessions.
"The biggest difference, though, is how hard we train during the weeks now and how fit and prepared we are for games. We know exactly how to play and what the strengths and weaknesses of every team are, regardless of who it is.
"In training sessions he doesn't want to come too close to his players or make a personal connection that other coaches have, which isn't a problem for me as long as he takes care of us and wants to make us better players. But if you win a game and come into the dressing room he will be really happy and you will get a hug and smile off him, which is nice."
This is the first time Jansson has spoken to Sky Sports since a somewhat heated post-match interview following Leeds' 1-1 draw with Brentford in October. The defender scored a late header to earn a point for his side at Elland Road, but he was visibly angry as he spoke following the game and was charged by the FA for his language in the aftermath.
Jansson admits that his personality makes him perhaps the wrong type of character to speak too right after full-time, but he has learned from the incident and will be ready to do so again.
"It is quite new for me to do an interview directly after the game, because I never did that in Sweden or Italy," he said. "You are so pumped up at that point, and after that game I had scored a late goal, there were a few situations with the referee and I thought we deserved to win.
"I am not the best to speak after a game because of how I am as a person. If I was more calm it would have been better, and I know you shouldn't talk badly or swear on TV, but if you want to be close to the players then that will happen. I think people who were watching will accept and understand that.
"When you are older and more experienced you have to realise you can't say everything you think. But I am an honest person, when I am bad I want to hear it from people and I will also tell people when I expect more from them. Next time I'll think about what I say, but I will still be honest."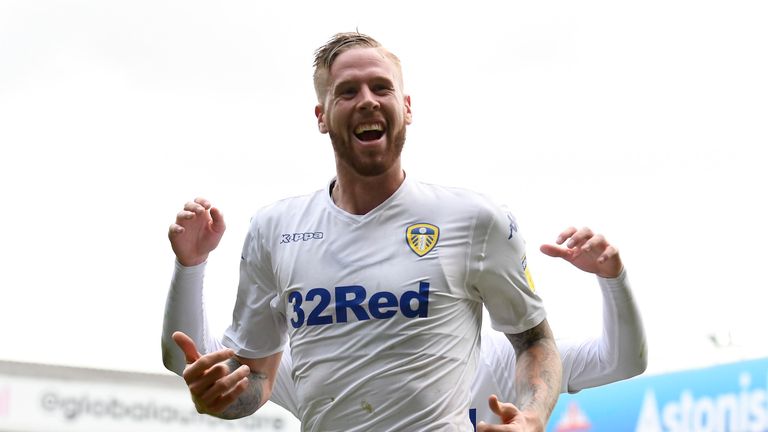 And it is his particular brand of passion that has made him such an icon to Leeds supporters. He is the type of player that had been lacking at the club for far too long and he understands what promotion would do for the people of the city.
"When you play for a big club like Leeds you have to realise what the club means to people," he said. "This club means everything for the people in this city, so to take it back to the Premier League, it would change people's lives, especially the people who work for this club.
"The club has been in the Championship for a long time and it has been a bit chaotic. But it has changed a lot in the last couple of years, and not only because I have been here!
"So to become a player that the fans like is special, and I appreciate every day being able to come here and see my friends and team-mates and work with them, to get results and be top of the table.
"To still be there in May would mean everything for me, and everyone at Leeds United."