Leeds United confirm sale of 75 per cent to Massimo Cellino
Leeds United confirm the sale of a 75 per cent stake in the club to Massimo Cellino subject to Football League approval.
Last Updated: 08/02/14 4:07pm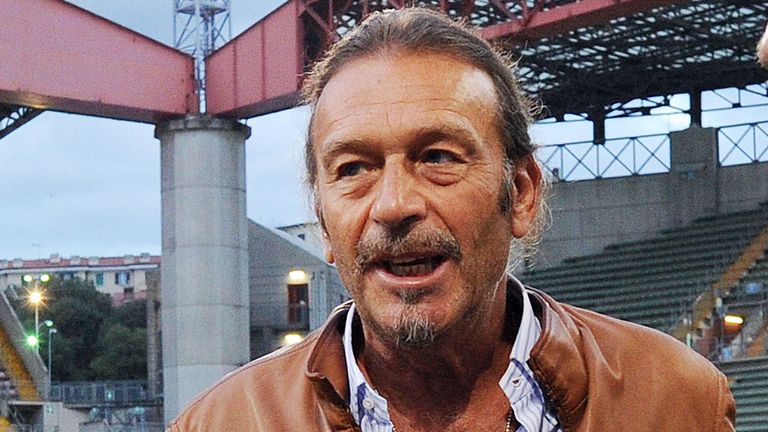 In a statement on the club's website, the current owners GFH Capital confirmed that they will retain a 25 per cent stake in the club and Salah Nooruddin will remain as chairman with David Haigh staying on as chief executive officer.
The Cellino family's company, Eleanora Sport Limited, will be the new owners, provided the Football League rubber-stamps the deal.
Cellino still has to pass the Football League's 'fit and proper person test' at a hearing next week.
The Italian, who is trying to sell Cagliari, his Serie A club, has a colourful past. The 57-year-old agricultural entrepreneur has twice been convicted of fraud and is awaiting trial for allegations of embezzlement - a charge he denies.
He arrived in Yorkshire last week for talks and was behind the dismissal of boss Brian McDermott last Friday.
McDermott was reinstated - reportedly at the behest of GFH the next day. It transpired that Cellino had no authority to sack anyone until he owned the club.
The GFH statement said: "The Board has always had as its principal aim the creation of a long term ownership structure through partnership with sound and strategic investors to build on the foundations we have laid for sustainable success for this great club.
"We believe we will have achieved that with this deal. It provides the basis from which Leeds United can move forward to a position which will enable it once again to compete at the highest levels of football.
"That is where this great club belongs and it is nothing less than its fans deserve. Throughout the difficult years, as well as the glory years, they have remained second to none in their support of the club and we as a Board have always appreciated their passion.
"Following the introduction of GFH to the Cellino family which owns Eleonora Sport Limited it quickly became apparent that the family and the company offered both the long term investment and the footballing knowledge necessary to take their place as majority owners of Leeds United FC.
"Everyone on the Board is looking forward to working with our new partners who we hope will be in place at Elland Road very soon."
Cellino became favourite to buy Leeds when a consortium comprised of Haigh and principle sponsor Andrew Flowers collapsed on January 30.
When Cellino had McDermott sacked, having installed his old friend and former Middlesbrough defender Gianluca Festa at the training ground, Flowers then said his company, Enterprise Insurance, would be joining Flamingo Land in reviewing its sponsorship of the club in protest.
Flowers meanwhile has issued a winding-up order against United relating to alleged debts from money he loaned the club in 2012. That is due to be heard in March.
McDermott insisted on Thursday that mutual respect between himself and whoever becomes the owner of Leeds is the key to whether the club will be successful.
Despite his treatment by Cellino, McDermott stressed again at a press conference that he will not turn his back on the job.
"Do I look like a bloke who's going to walk away?" said McDermott.
"Whoever takes the club over, if I'm going to be manager, we have to work together and that goes both ways.
"I have to work with whoever the owner is and the owner has to work with me, because the relationship between the owner, whoever it might be, and the manager is key.
"I've spoken about (former Reading owner) Sir John Madejski and what a great relationship I had with him and how successful we were and to be successful the owner, whoever that might be, has to get on and work with the manager and vice-versa."