Paul Hart interview: Luton assistant manager enjoying mentoring role
Last Updated: 23/03/18 10:31am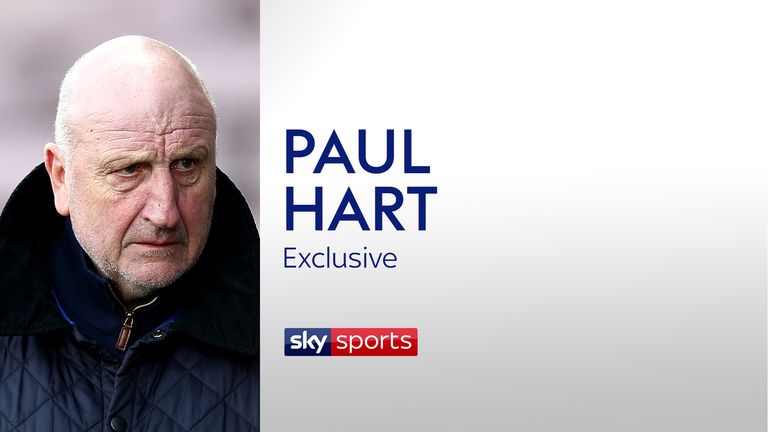 Paul Hart's partnership with manager Nathan Jones at Luton Town has helped take the team to the brink of promotion. Adam Bate speaks to the veteran assistant about his mentoring role and wonders whether others could learn from this blend of youth and experience too.
It is the biggest age gap between a manager and his assistant in the Football League. Up-and-coming young Luton Town boss Nathan Jones, 44, is ably supported by Paul Hart, the experienced veteran 20 years his senior and the man he openly refers to as his mentor.
In the Premier League, the age gap between Manchester City's Pep Guardiola and one of his assistants, Brian Kidd, is slightly bigger and the relationship very different. But they do have another thing in common - the two sides are the top scorers in England's top four divisions.
Speaking to Hart before Luton's home game against bottom club Barnet, where a win could take the Hatters back to the top of the League Two table, it is easy to wonder whether others are missing a trick. "Well, I would say that wouldn't I?" he tells Sky Sports.
"To be fair, I do go to quite a lot of the FA's continuing professional development courses and I see mentoring mentioned quite a lot there. It is a huge part of what they will be seeking in the future from coaches and Nathan recognised it from the start.
"I can see myself in him 20 years ago so I try to help him to go through the same situations much better than I did. I suppose it is about steering him through some of the nasty surprises of management. Not all experiences are good and you have to deal with them.
"He takes things in. I said to him right at the start that I would offer my opinion but he is the manager. He is the one who has to decide these things. We don't agree on everything by a million miles but the minute we walk out of the door we support that decision."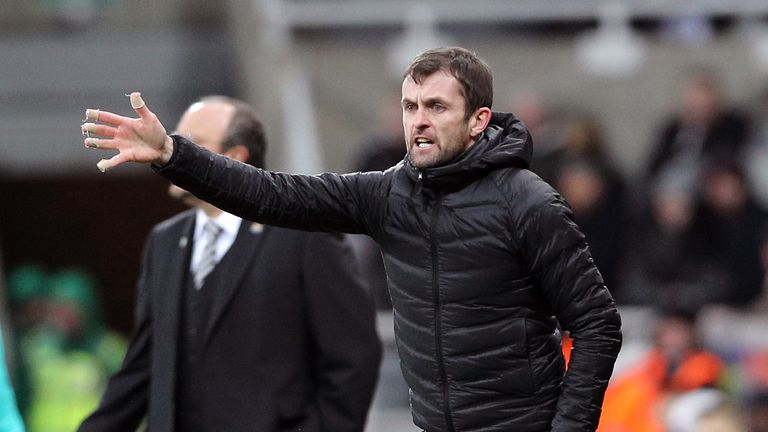 Jones has been confident enough to go public with some of those disagreements, admitting that Hart gave him "a rollicking" after a win over Wycombe in September. "He celebrated a bit exuberantly after we scored late on to win," says Hart. "Let's just leave it at that."
It is just a hint of the fiery temperament that once saw Hart put his fist through a dressing-room door during his first managerial job at Chesterfield almost 30 years ago now. He has mellowed a little since then, a consequence of his diverse experiences within the game.
There was the spell under Brian Clough at Nottingham Forest before getting the big job there himself. There were the years at Leeds United academy in the 1990s when he was largely responsible for overseeing the development of a seminal group of young players.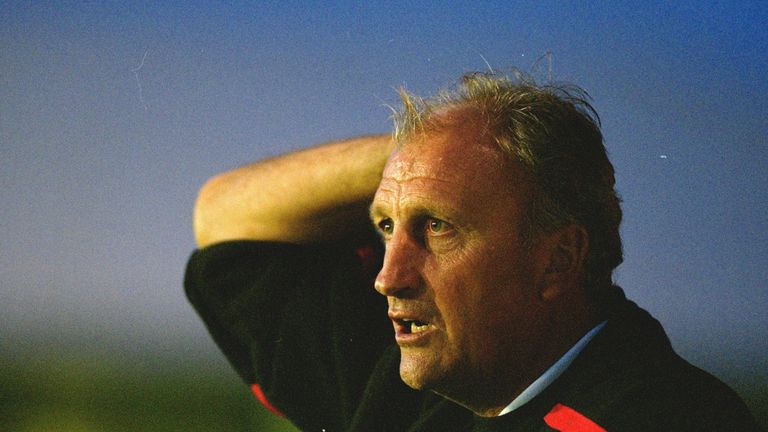 But there have been disappointments and frustrations too. Those 'nasty surprises' to which Hart refers. A brief spell at Rushden & Diamonds. Five games at the helm of Queens Park Rangers. Eleven in charge of Swindon Town. All part of the rich tapestry.
Hart clearly has a lot to offer but he is modest with it. After 48 years in the game, this is his first time as an assistant manager. He is quick to acknowledge that it is a two-way relationship with the man he now serves. The veteran is still being guided by Jones as well.
"Howard Wilkinson always said to me that if you take the blinkers off then you can always learn and that is something that I always try to do," says Hart. "The truth of it is that I have learnt as much from Nathan in this two-year period as he has from me.
"He is very capable not only in his presentation and his preparation but also in his coaching and the way he wants to play, which is very attack-minded. You can imagine how difficult that is in the fourth division where you come across all sorts.
"We play a certain way and it is the most difficult way to play. We have been reasonably successful in getting that across to the players and they exhibit great courage in trying to play that way. He gives youngsters a chance, he recruits well and he does his homework.
"I knew what to expect. I first worked with him at Charlton when I was the one who employed him as their under-21 coach and he did very well with a group of young players. Right from the first interview, I was massively impressed and continue to be impressed.
"So when Nathan asked me to come to Luton I jumped at it for two reasons and both of those reasons came down to him really. Firstly, I could see his promise and I knew he was going to make great strides in the game. I have great faith in him.
"Secondly, it came down to the trust that he has put in me to help out and be there for him. He trusts me to speak to the players. After 20 odd years of working with young players to help them improve, I am much more back end of the week now. It is totally different."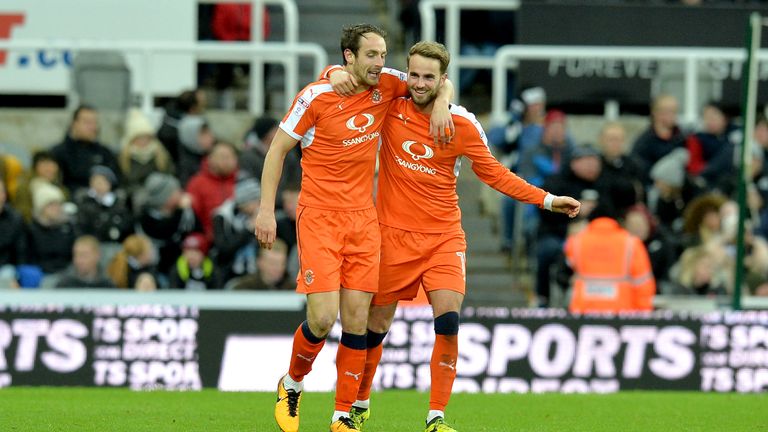 It seems to be working. After missing out on promotion through the play-offs last season, Luton are five points clear of fourth-placed Notts County in a league where the top three teams are promoted automatically. With eight games to go, the job is surely almost done.
But having led the table for much of the campaign, a five-game winless streak, four of them drawn, has come at just the wrong time. "For us, the results look at bit strange because we have drawn games where we probably should have won them," says Hart.
"We have not been able to put our strongest team out since before Christmas but we are just beginning to get them back together again now. The quality is definitely there and we have great belief in the players. I feel they are ready to take on this final challenge.
"Of course, there is always a risk. We have been top for so long and the last eight or nine games always get a bit spiky. We need to make sure that our players are just focused on one thing and not getting too worried about what is going on around us.
"But I think they have done very well in terms of the way they try to play in a very difficult and competitive league. The players have stood up well to all sorts of challenges. We just need to get it finished off really. The mood is good and we are still very positive."
In his 48th year in football, promotion would be just reward for his contribution. "If it happens, it would be my first," says Hart. "So it'd very satisfying." It might also be a message to other clubs that this unusual combination of youth and experience is the right way to go.
Don't miss the Sky Bet League Two clash between Luton and Barnet on Saturday, live on Sky Sports Football and Sky Sports Main Event from 5pm on Saturday
Comment below to get involved in the debate, but please adhere to our House Rules. If you wish to report any comment, simply click on the down arrow next to the offending comment and click 'Report'.