Pete Wild says Oldham Athletic's fairy tale will end at some point
By Alex Marrow
Last Updated: 07/01/19 1:18pm
Oldham caretaker manager Pete Wild led his boyhood side to a shock FA Cup win over Fulham on Sunday, but said that reality would hit at some point.
Speaking to Sky Sports News, the 33-year-old, who was just Oldham's academy boss until December 27, spoke of his commitment and love for the club that he first went to see play on New Year's Day 28 years ago.
Wild celebrated with the vigour of a fan when Callum Lang's 88th-minute winner secured an unlikely victory at Craven Cottage and hoped that all Oldham's fans enjoyed their day.
"The town means everything to me," said Wild. "I was born and bred in Oldham.
"To give something back to the town yesterday and to the people who have stuck through the club through thick and thin means everything.
"We all know that we're in the shadow of the bigger neighbours and we've just got to keep surviving.
"We live for days like yesterday and I hope everyone enjoyed their day."
Wild has overseen three victories since becoming caretaker boss, beating Port Vale and Notts County in the league before leading his side into the draw for the FA Cup fourth round.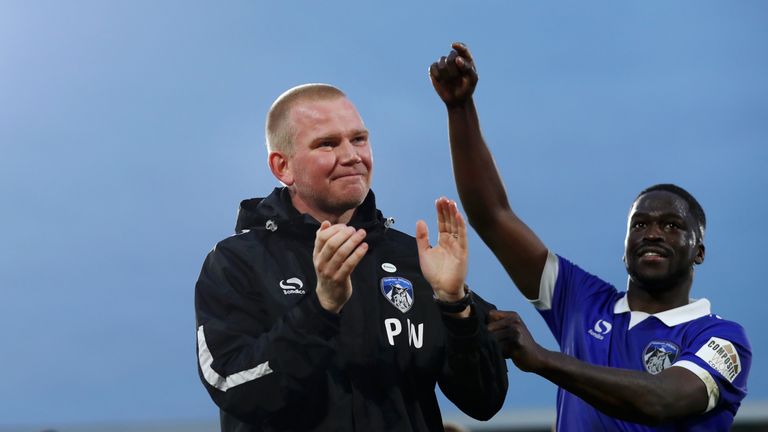 A 6-0 defeat at Carlisle proved to be the final straw for former manager Frankie Bunn, but Wild said he always felt Oldham's players were capable of better.
"I thought they were a really good side off a couple of bad results," he said.
"A tweak here and there and they were back on track.
"League Two is such an unforgiving league that you have ups and downs and it's about not getting carried away when you're losing or winning."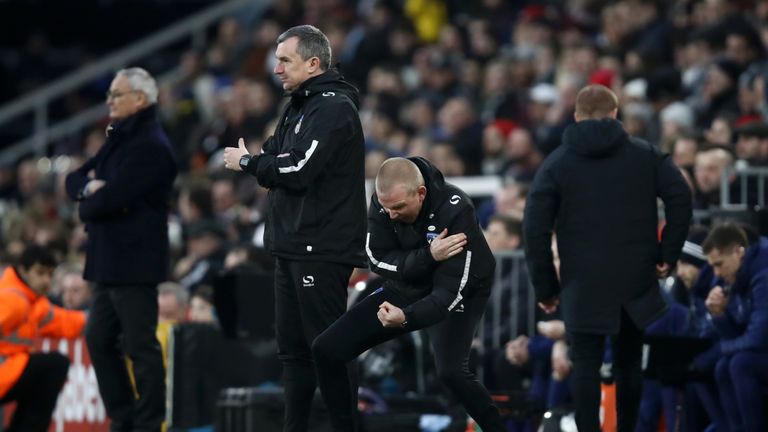 With Oldham now 10th in League Two and just five points off the play-off places, fans may well be keen for Wild to take the job on a permanent basis, but the caretaker boss is not getting carried away.
"It's something that will have to be right," Wild said. "We all know that football is an unforgiving world and at some point the dream will be over, the fairy tale will be over and reality will hit us all.
"I've got a mortgage to pay and a family to support so things would have to be right.
"I've got a fantastic job in the academy and if it was back to the academy tomorrow then fantastic and I'll just get on with it from there."