Swansea City goalkeeper Gerhard Tremmel retires and takes up new role at club
By Matthew Treadwell
Last Updated: 17/07/17 3:42pm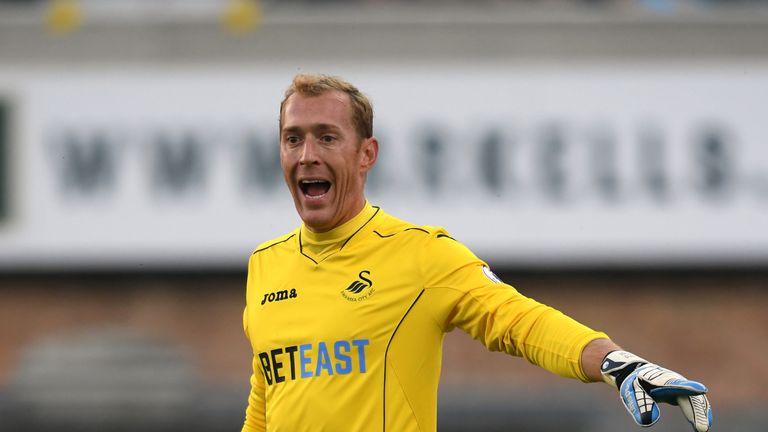 Swansea goalkeeper Gerhard Tremmel has taken up a new role with the club after retiring from playing.
The 38-year-old joined the club in 2011 when they were promoted to the Premier League but has now been named the Swans' European recruitment assistant.
Tremmel will be based in his native Germany but will aim to return to south Wales whenever possible.
"After my great spell at Swansea ended, I have decided to retire as a player," Tremmel told the club's official website.
"I think I have a good eye for talent and this idea came up. I am going to have a go and see how it works out.
"It's new for me of course and I have to find my way in the role a little bit. But I really like what I am doing. I believe I can help the club to bring some talented players in.
"I have a lot of ideas. I have spoken to many people already and I think this could be very good.
"I will be doing the majority of my scouting in Europe but I will also be coming over to the UK.
"I need to stay in touch with the team over here - I need to feel what is happening at the club - while I also have to speak to the chairman, the manager and the chief scout."