Alfie Mawson interview: His rapid rise and Swansea's prospects
By Nick Wright
Last Updated: 05/09/17 6:52am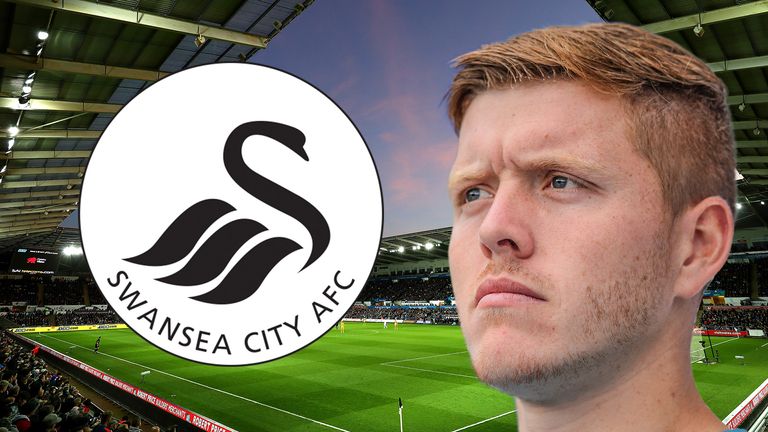 Alfie Mawson has climbed the football pyramid to become an England U21 international and key player for Paul Clement's Swansea. Nick Wright caught up with the talented young defender to talk through a rapid rise which is only just beginning.  
Alfie Mawson was in familiar surroundings when he visited Sky's west London headquarters for an appearance on Sky Sports News this week. The Swansea centre-back grew up in nearby Hillingdon and spent the early years of his career down the road at Brentford. His dad still runs a fruit and veg stall a few miles away at Ealing market.
"I know this area well," says Mawson shortly after coming off air. "It's like home, really. I used to go and help my dad after training when I was younger. It's a bit too much of a trek now, about a three-hour drive from Swansea, so I think he understands." Mawson laughs to himself. "He's not that bad now," he grins.
A return to his old stomping ground is a reminder of how far Mawson has come. He considered moving away from football when he was a teenager struggling for chances at Brentford, but last season he was one of the Premier League's breakout stars, winning Swansea's young player of the year award and representing England at the European U21 Championship.
His impressive performances in Poland capped a whirlwind year for a player who has done it the hard way. Mawson played in every division from the Conference South to the Championship before his £5m move from Barnsley to Swansea last summer. Instead of an academy education, there were loan spells at Maidenhead, Luton, Welling and Wycombe.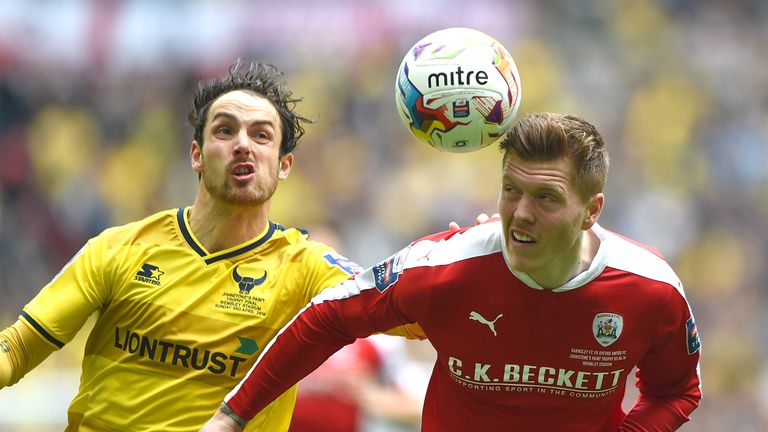 "I loved it," he says. "It was what I needed. I wasn't anywhere near the first team at Brentford and I accepted that, so I went out and tried to force my way into another first team. I was in the Conference, the Conference South and League Two. I knew it was the best thing for me."
Indeed, it turned out to be the making of him. "There's a big difference between U23 football and senior football," he says. "In an U23 game you're playing against other U23s and players you have known in youth-team football for years. In the Conference, you have team-mates who might need a win bonus to pay their mortgage. Three points mean so much more."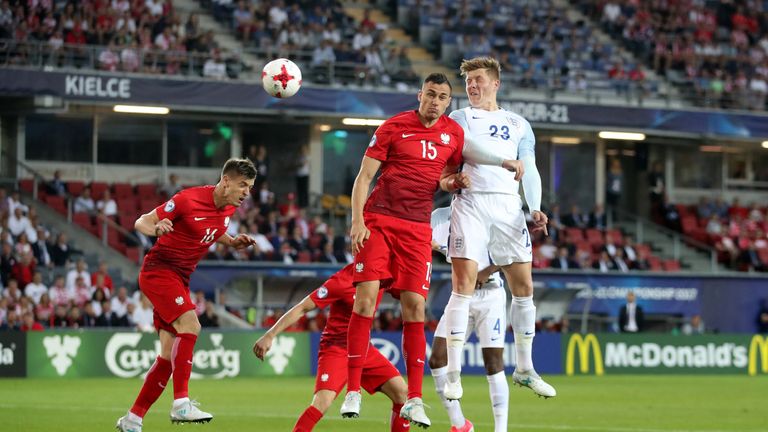 Mawson's unusual route to the top taught him the value of money and the importance of hard work and humility. He remains a level-headed character, and it's no great surprise to learn that he is hoping to join Juan Mata's Common Goal campaign and pledge a percentage of his salary to charity.
"I know I'm very lucky to be in this position," he says. "If I look back now, did I think I would ever play for England U21s or get to the Premier League? Not a chance. I'm very happy with the way things have somehow turned out, but you've got to learn from your experiences and be grateful."
Mawson was certainly grateful for Paul Clement's arrival at the Liberty Stadium after a difficult start to last season. "It was weird because when I went to Swansea I wasn't involved for the first two or three weeks at all, I wasn't even in the squad," he says. "I'd just come off the back of playing 110 games in a row for Wycombe and Barnsley, so that was hard for me."
Mawson eventually fought his way into the team under Bob Bradley, but it was under Clement that he began to blossom. The 23-year-old scored four goals in the second half of the campaign, helping Swansea avoid relegation and earning plaudits for his aerial strength and intelligent distribution. Since Clement's appointment in January, it is telling that Mawson has not missed a single minute of Premier League action.
"It has been brilliant working with him," says Mawson. "He has worked with some of the best players in the world, but he treats us all the same. His training sessions are brilliant. They're hard, but they're really good. He must have picked things up from Carlo Ancelotti and from the other clubs he has been at, and he implements them with us. He has been a breath of fresh air since he came in."
Now that the dust has settled on a tumultuous transfer window for the club, Mawson is feeling optimistic about the season ahead. "It was looking a bit bleak with Gylfi [Sigurdsson] leaving, but the gaffer has brought in Renato Sanches and Wilfried Bony and made other good additions to the club. Only time will tell but it feels like we're going the right way."
Sanches' arrival from Bayern Munich is particularly exciting. "It's mad," says Mawson. "It was one of those where you don't really know if it's true or not. I think the gaffer has done really well to get that one over the line. We all know about his quality. It's going to be good to see what he's like in training and what he's like as a lad."
One new signing Mawson already knows well is his England U21 team-mate Tammy Abraham. The Chelsea youngster turned down a move to Newcastle to seal a season-long loan move to Swansea, and Mawson was only too happy to help him with the decision.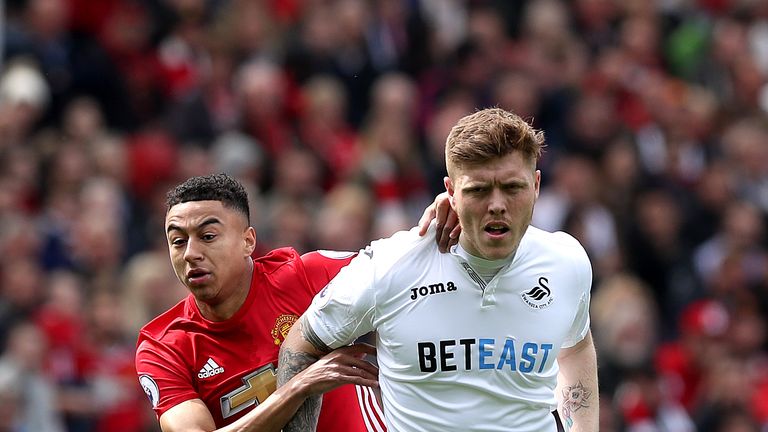 "I tried to help him with the move," he says. "He asked me what the club was like, what Swansea was like as a city. I told him it's the right place if you want to get your head down and properly push on. You haven't got too many outside distractions in Swansea, it's nice and quiet. I think he made the right decision. He scored his first goal last weekend and hopefully they keep coming."
Swansea will be hoping to build on their 2-0 win at Crystal Palace when they return to action against Newcastle on Sunday, but Mawson is already looking beyond that. "I want to play 38 Premier League games this season," he says. "The priority is to stay up, but we don't want to be looking down. We want to be pushing up and trying to get into mid-table - or maybe even higher.
"We want to go on a little cup run as well. We want to see if we can progress like we did when we won the League Cup a few years ago. It would be great to get to Wembley again and recreate that feeling." It may seem ambitious, but it's also an example of the attitude that has got Mawson where he is today. From the fruit and veg stall to the Premier League, few players have come so far, so quickly.