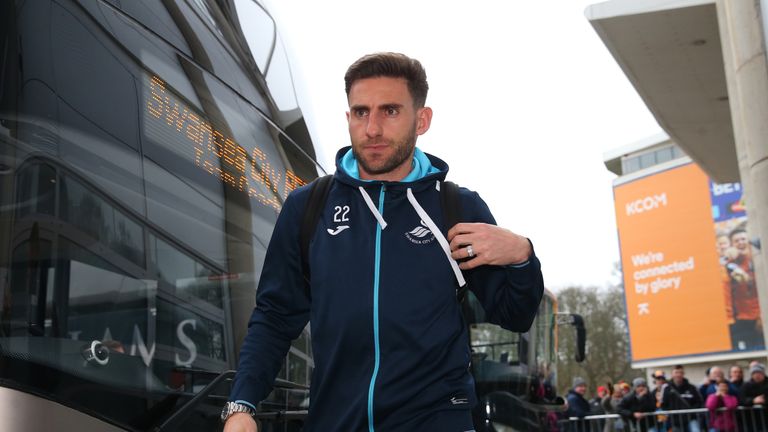 Angel Rangel says he is "proud" of being named Swansea's new captain following Leon Britton's move to a player-assistant role.
Britton gave up the armband to join the coaching staff, replacing Claude Makelele who became the new manager of Belgian club KAS Eupen.
Full-back Rangel has made 370 appearances for Swansea but featured in just one Premier League match this season and admits he was surprised by the news.
"I never thought I would end up as a captain, but I am proud and honoured and full of enthusiasm after being given this chance," Rangel told the official Swansea website.
"I thanked the manager. He could have chosen someone who would play a bit more regularly than me, but it is not just on the pitch that you need some leadership and I am happy to take this job.
"I had a lot of dreams to achieve when I first came here, one of them was to become a Premier League player, which I achieved.
"I've got Swansea in my heart. I love the club and the most important thing is that we stay in the Premier League this year."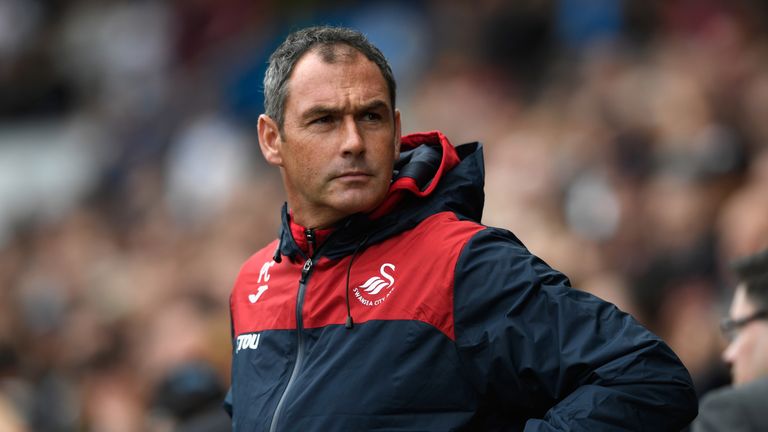 Head coach Paul Clement added: "Given his age, experience and the excellent service he has given to this club over a number of years, Angel is the right choice to be club captain.
"He is a great role model and a very good professional who all other players can look up to."
Swansea are 19th in the Premier League, having won just one of their last eight matches, but Rangel feels spirit will be key to turning their form around.
The 35-year-old said: "I think when we are going through a tough spell like we are at the moment, it's important that everyone sticks together and that starts with me.
"I can bring experience, some leadership alongside other players, a lot of team spirit I hope.
"The team spirit is one of the most important things in football. I think we have it here and I want to keep that going or even improve it if I can."