Paul Clement says Wilfried Bony has point to prove against Man City
By Danny Gallagher
Last Updated: 12/12/17 10:05am
Swansea head coach Paul Clement says Wilfried Bony has a point to prove against former club Manchester City.
After struggling for form and consistency since sealing his return to the Liberty, the Ivorian is back among the goals and was the match winner as the Swans took a crucial three points at the expense of West Brom at the weekend.
For Clement, things are slotting back into place now for the 29-year-old, with his fitness levels high and training ground work paying off.
"In terms of motivation he's at about the 11 out of 10 level right now," said Clement.
"He's in that part of his career where he left here he did so well, but then went to City and didn't get to the level he would have liked, same at Stoke, so he's got a point to prove to lots of people. I think step by step you can see he's getting fitter and sharper and now the goals are starting to come as well.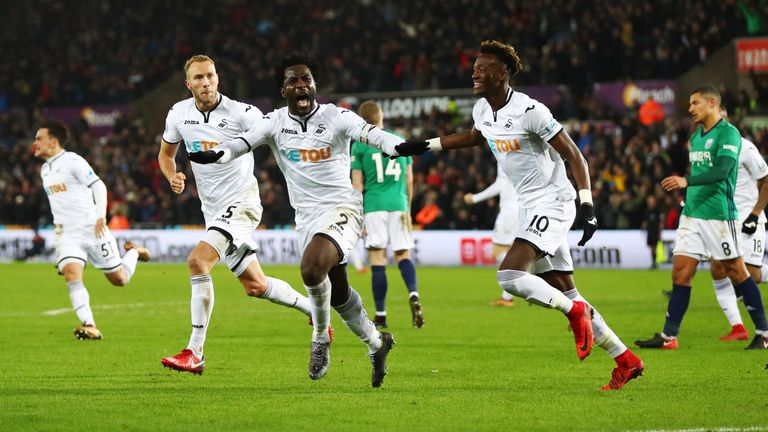 "[It was a] great early finish against Stoke, really top class and a striker's goal. What a big moment [for him] to score on Saturday [against West Brom]. The stage the game was at and the pressure on us, it was absolutely clinical," Clement added.
City visit the Liberty Stadium on Wednesday night after their 2-1 Manchester derby victory on Sunday which opened up an 11-point lead at the top of the table.
"We are playing without question the best team in the league at this point," said Clement.
"They showed that, showed they can win in lots of different ways against teams lower down the table.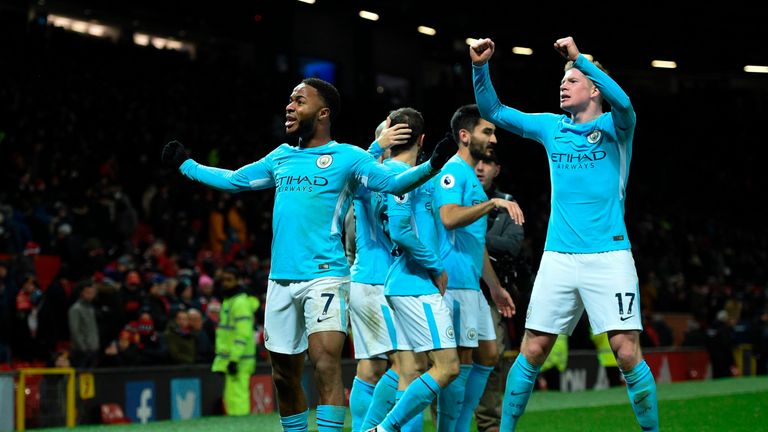 "Recently against Huddersfield, West Ham, Southampton they had to dig in and find winning goals in the last five or six minutes.
"We're the team at home, we've just come off the back end of a win, of course, we expect a difficult game but we're going to give them a difficult game."
Despite many teams immediately going on the defensive against Guardiola's side, Clement is confident the Swans will be able to fashion opportunities when the chance arises.
"We know we will have significant periods where we don't have the ball," he said.
"We have shown we can defend for long periods, keeping concentration and our positions and frustrating teams.
"I'm not saying we are going to defend for 90 minutes, we are going to try to create some opportunities and attack with the ball."
When asked whether he expects the home fans to be patient when they see his approach on Wednesday, Clement replied: "I think they will be, they're fans who watch other teams play and they see what Man City are doing at the moment."