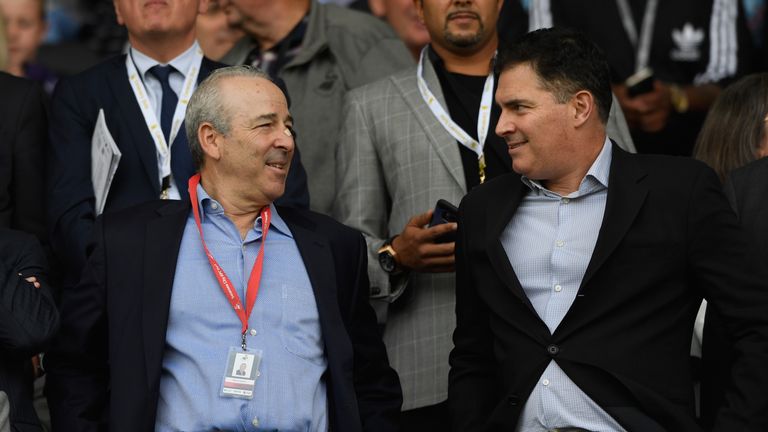 Swansea's American owners have put plans to increase their shareholding in the Premier League club on hold.
A consortium led by businessmen Steve Kaplan and Jason Levien purchased a 68 per cent majority shareholding in 2016.
They had planned to increase their stake by purchasing shares from the Swansea City Supporters Trust - who own 21.1 per cent of the club - but those talks have now been put on hold amid the Swans' relegation battle.
"In the aftermath of the change in ownership at the football club, we entered into a variety of discussions with the Trust designed to build a stronger and more workable relationship between the two parties," said a statement released on behalf of Kaplan and Levien.
"Part of those discussions centred on a proposed percentage sale of the Trust's shareholding which would be purchased by us. The offer would have seen the Trust shares purchased on terms more preferential than those accepted by the previous shareholders in July 2016.
"However, we understand there are still areas of concern amongst members of the Trust board and the membership as a whole over the offer."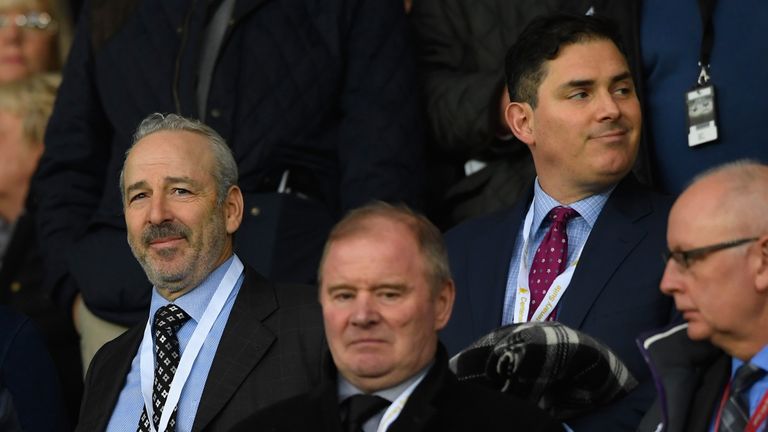 The statement added: "At this stage, we do not want the proposed share deal to become a source of antagonism between ourselves and the Trust, especially when the club finds itself in such a challenging position on the pitch.
"Neither ourselves nor the Trust should allow any other issue to overshadow the club's fight to maintain its Premier League status and the upcoming transfer window."
The 2016 takeover share sale provoked a furious response from fans and the Trust, who have consistently claimed they had been unfairly kept in the dark about the club's change of ownership.
Swansea's owners have also been heavily criticised for failing to adequately invest in the squad following the summer departures of Gylfi Sigurdsson, Fernando Llorente and Jack Cork.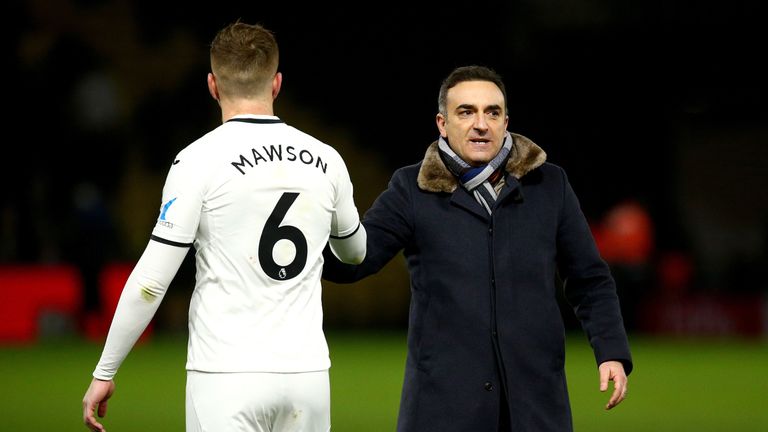 "We have been advised by the majority owners of Swansea City that they intend to put discussions around the sale of some of the Trust's shares to the owners of the club on hold," said a Trust statement.
"When informing us of this, the owners of the club cited the ongoing concerns among some Trust and Trust board members about aspects of the share sale, and also the majority owners' own desire to concentrate on on-field matters.
"The mandate from Trust members to sell shares was given in July 2017 and there will now be a further delay in fulfilling that mandate.
"The Trust board can confirm that a further members' consultation will take place to ensure the Trust board is acting on the current views of its membership on how we proceed from this point."