Swansea boss Carlos Carvalhal not feeling relegation pressure
By Danny Gallagher
Last Updated: 01/03/18 3:41pm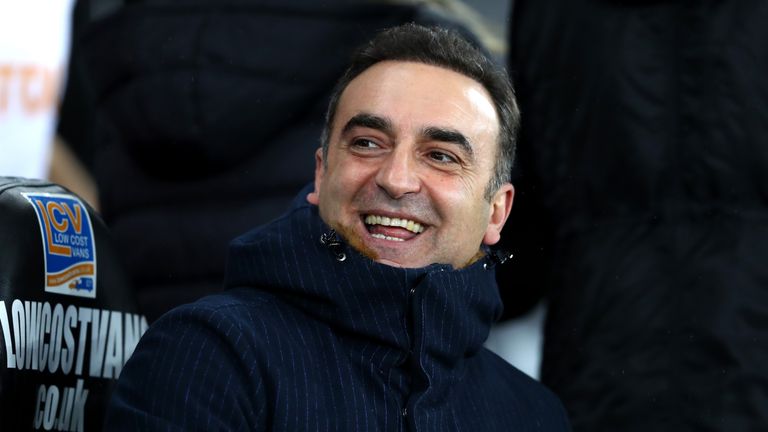 Carlos Carvalhal insists he feels no pressure despite his Swansea side dropping into the relegation zone, when put into perspective with real-world issues.
The Swans face West Ham on Saturday, in a key fixture which could define the remainder of the club's campaign.
West Ham currently sit in 13th place, though the congested nature of the Premier League means just three points separate the two sides.
When asked whether he was feeling the pressure of being the boss of relegation candidates, Carvalhal was forthright with his answer.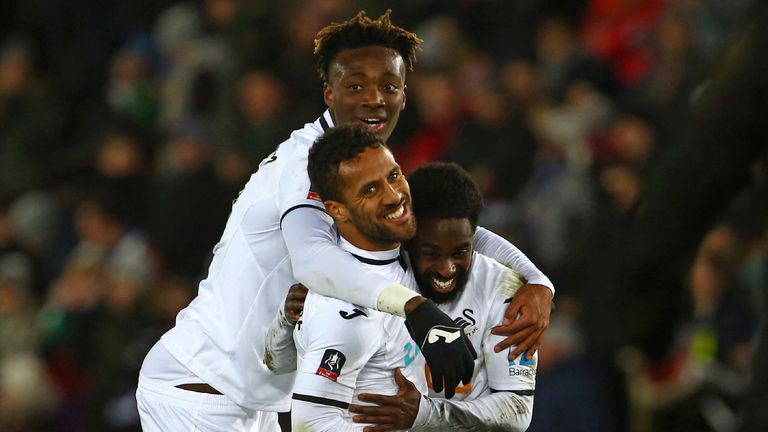 "I do not feel under pressure. We were under as much pressure when we were six points above (relegation). This is not pressure, pressure is in Syria and Afghanistan, these kinds of situations."
The Portuguese broke the concept of a matchday down to basics and explained how it is just a case of being better than the team facing you.
"In football it's pressure to win a game, " he said. "You pretend to be better than the opponents and in the pitch you have to discuss different arguments against a team and in the end see which team will win.
"We respect West Ham. They have a very good coach and good players also. The season is under expectations I believe for West Ham.
"We are doing well in our home games and I think the challenge will be for the fans also. It's important what the fans give to us in all games, but especially the last games, they were really very powerful to support this team."
Carvalhal also gave his view on VAR, following recent controversy during Tottenham's FA Cup fifth-round replay with Rochdale at Wembley.
"It happened also in Portugal," said Carvalhal. "In the beginning it was very strange then afterwards the people adapted to the things. I think there are a lot of positives about the decision.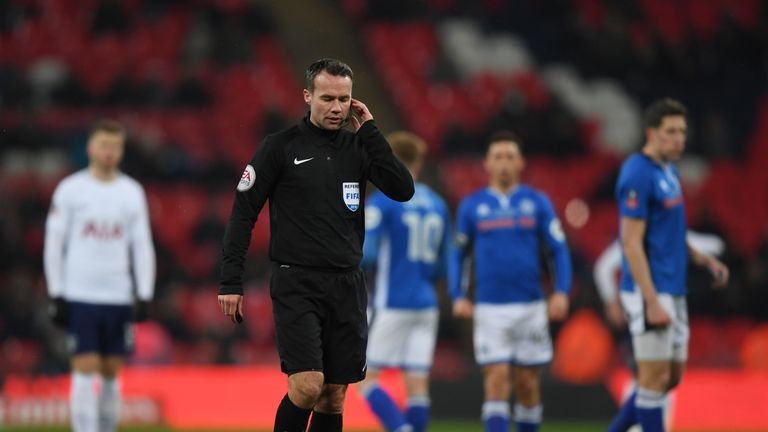 "If you can have something that helps the referees take the better decisions I am happy to see it in a good way.
"I understand that you can score a goal but because of the protocol the referee must hear the other referee analysers in London and the fans maybe in this moment are 'its a goal!' but then they look to the ref and are like 'ooohh.'
"This is a little strange for football and I understand that."