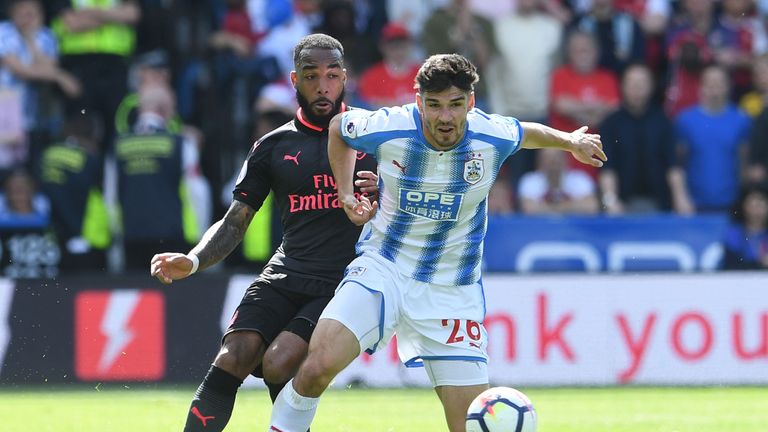 Reigning Huddersfield Player of the Year Christopher Schindler has signed a new three-year deal with the club.
The 28-year-old German defender excelled for Huddersfield in their debut Premier League season and has agreed to stay until at least the summer of 2021.
He joined David Wagner's team in 2016 from TSV 1860 Munich and was instrumental in their promotion to the Premier League, scoring the winning penalty in the play-off final shoot-out against Reading.
Schindler went on to feature in all but one of Town's Premier League games last season.
Wagner said: "We all knew that Schindy was a top performer after his first season at Huddersfield Town, but his quality really shone through as we played in one of the best leagues in the world last season.
"He took to the Premier League as if he has played in it all his life.
"We're absolutely delighted that he has signed this new contract at the club. It's as good as any news or incoming that we had success with during the summer transfer window.
"As well as being a superb player, he is a top character in the dressing room too, a real leader.
"I still believe that he will continue to improve as a player, too, which is very exciting for all our fans and myself too."
Schindler told Huddersfield TV: "I am very happy and grateful. It shows me as well that I did a lot of things right in the last season.
"I am happy it is sorted before the start of the season and am really focused now on football.
"In this team it is easy, because everybody is trying to help each other.
"I felt really good from the beginning when I came here and it is great what the club has achieved in a short period of time."