David Wagner quashes early Huddersfield relegation talk
By Sky Sports News
Last Updated: 24/08/18 1:44pm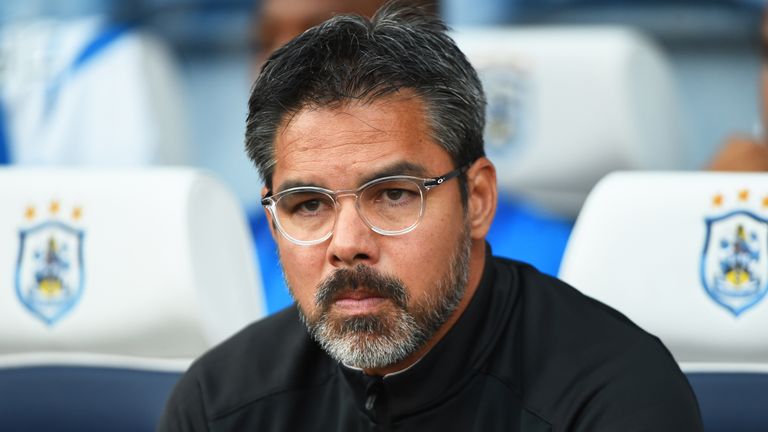 Huddersfield Head Coach David Wagner has dismissed suggestion that tomorrow's game against Cardiff is "like a cup final", as they chase their first points of the season.
A 3-0 defeat at home to Chelsea and a 6-1 thrashing at Manchester City leave Huddersfield level with West Ham, Fulham and Arsenal at the bottom of the table.
Speaking at his press conference on Friday afternoon, Wagner said: "If you win a cup final you have a trophy and if you lose a cup final everything is over and this is why this isn't the truth.
"We will not lift the trophy after the game on Saturday even if we wanted. It's not over even if we lose the game. It is an important game because it is the next one, and because we face an opponent with a different style.
"It's an opponent where if we're at our best we know we have an opportunity to be successful, but first we have to make clear we do everything right for this difficult task and for this challenge."
Huddersfield finished last season 16th, four points above the relegation zone.
When asked whether he thought talk of relegation for promoted side Cardiff was premature, he referred to his own experience with Huddersfield in their first season in the Premier League.
He said: "I would not say this meant anything to get your target and to have a successful season at the end. Who cares about what they're saying or predicting?
"They have to predict some clubs to be in the bottom there. We were now and were last season one of them, that's why they may be one of them as well. But who cares?"