Jan Siewert says Huddersfield Town's players have quickly taken to his methods
Last Updated: 28/01/19 1:50pm
New Huddersfield Town head coach Jan Siewert said his players are already responding well to his ideas as he looks to lead the Terriers to Premier League survival.
Siewert and his squad were in Portugal last week for a training camp and the German said the opportunity to observe his new players closely was invaluable.
The 36-year-old said there is a process in place and that he is excited to get started at home to Everton on Tuesday.
"I learned many things," said Siewert of the training camp. "First of all it was really intensive and was the best chance for me to get to know the players around the clock, so how they are behaving.
"I saw their togetherness and even we had the time to focus on the things we would like to show on the pitch. It was really profitable for me.
"It was good to see, they all get my ideas, so we are working on that now and there is a process starting now, so we are really looking forward to it."
A thorn in Huddersfield's side all season has been their lack of goals and although Siewert hinted at a more attacking style of play, he said the key to scoring more will be to stop talking about their struggles in front of goal.
"The most important thing is not talking about goals too much," Siewert said. "Just train, train playing forward and try to take your chances. That's the most important thing we did."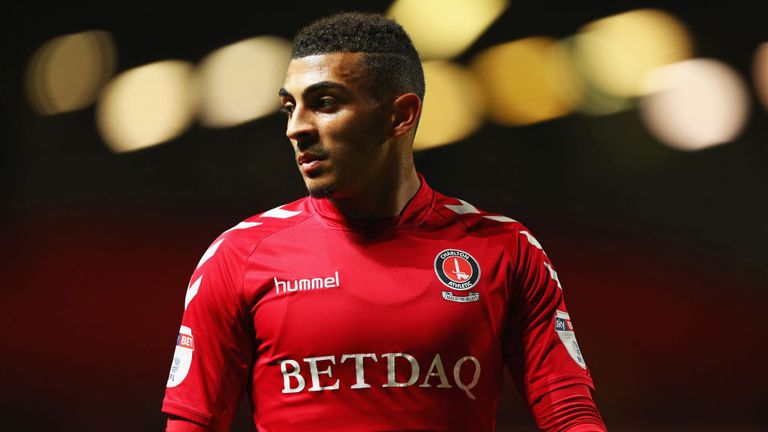 Sky Sports News understands that Huddersfield are in talks with Charlton striker Karlan Grant, but Siewert said he would not comment on players from other clubs.
However, the German did hint that he is looking to make some changes to the squad before the transfer window closes on Thursday evening.
"I'm in touch with recruitment, so we are working on things. Maybe there is something, maybe not, you will see," said Siewert.
In positive news for Terriers supporters, Siewert revealed that midfielder Aaron Mooy had been back in training with the side out in Portugal, returning from a knee injury sustained against Arsenal in December.