Huddersfield boss Jan Siewert remains positive about the future despite his side suffering a seventh straight defeat against Watford.
Huddersfield's miserable season is ending with a whimper after Gerard Deulofeu netted twice for Watford in the 2-1 victory.
The Sky Bet Championship-bound Terriers did register 13 shots on goal in the defeat, which Siewert thought was enough to declare the scoreline a harsh one on his side.
"We had some big opportunities to score - we had more chances than them but couldn't score. It was hard to take, but it's a learning process for me.
"I learn so much from these games because the chances will also be there in the Championship and you can in your way then punish it, for me it's important to go through this process.
"It belongs in football to have moments where you're disappointed, but it's about being positive and changing it.
"I can tell the fans and all the supporters that they must stay positive as I know what to do."
Matty Daly, 18, made his senior debut for the club when he came on as a first-half substitute for Jonathan Hogg, and Siewert was delighted with the impact of the England youth international.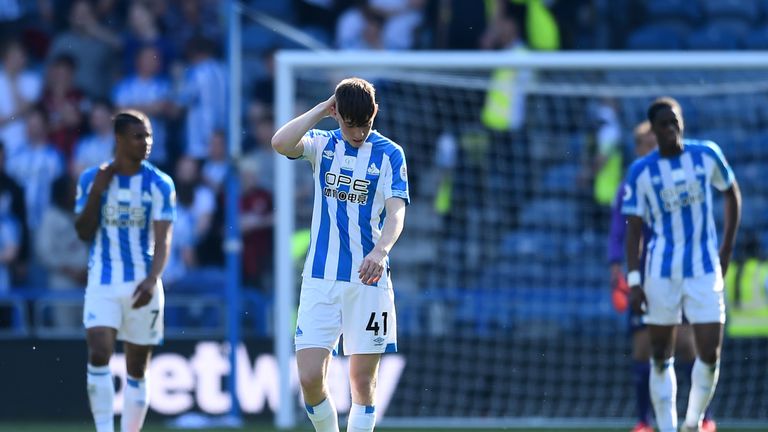 He said: "He's been in my mind for a long time, but there was an illness and then an injury, but I think everybody from Huddersfield Town can be proud now today.
"He's a player who has come through the academy and for me he has made a real impact.
"I'm looking forward to working with him and stabilising him."