Transfer news: Yeovil consider extending Duane Holmes' loan deal
Yeovil boss Gary Johnson will look at extending Duane Holmes' loan deal when his current agreement comes to an end.
Last Updated: 20/03/14 1:17pm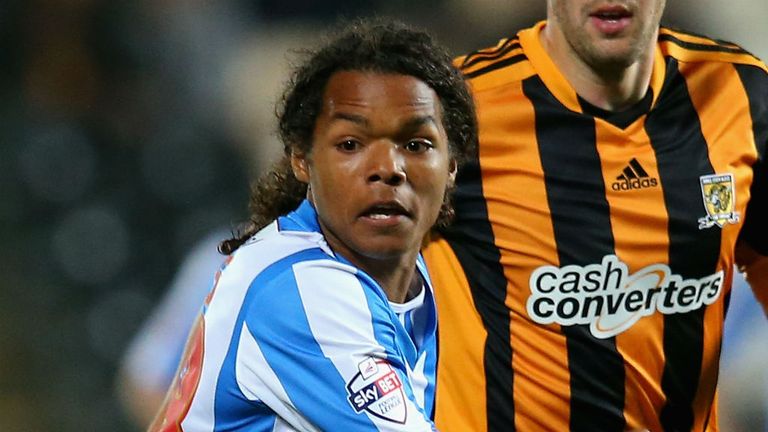 The teenage midfielder linked up with the Glovers in mid-February from Sky Bet Championship rivals Huddersfield Town.
Initial terms are due to run until after a meeting with Bolton Wanderers on 22nd March.
Johnson will consider keeping the 19-year-old once a decision on his future has to be made, but for now he is looking for the youngster to make the most of his next three outings.
He told the Western Gazette: "He had a really good start to his campaign and, like they all do, they then level out a bit after the euphoria and excitement of the earlier games. Adam Morgan is pretty similar to that and John Lundstram was.
"When it does start levelling out, that's when I have got to start dragging them back up to where they need to be.
"He's got a couple of games left. I won't make that decision until I have to make that decision.
"I keep in touch with Mark Robins at Huddersfield and even game him a pep talk before they played Charlton Athletic last night. We will worry about that (Holmes) after the Bolton game."
Keeping Holmes on is one option open to Johnson as he plots a second tier survival bid, but the Glovers will continue to keep a close eye on other potential incomings before the loan window closes.
Johnson added: "Four of our loans are long term, which is great and I think all of those have been significant for us - they're all Yeovilified, they're part of us.
"We're on the lookout and the one short-term is Duane, but we can make that longer, maybe, if Huddersfield want that.
"We are always on the lookout. You can only use five in a squad, there's no point having 10 loans as that's a waste of money.
"You can have maybe six at the most so you can rest somebody each time. The four long-term loans won't want to be rested so we have got to be careful. We are looking, though."