Brighton manager Chris Hughton was left frustrated after his side left the Vitality Stadium empty-handed, claiming his side matched Bournemouth despite the 2-1 defeat.
Solly March's 55th-minute header had Brighton dreaming of a second successive league win but Andrew Surman (67) coolly levelled before Jermain Defoe (73) sealed the victory for the hosts - with substitute Jordon Ibe setting up both home goals.
Hughton was disappointed with the goals his side conceded after keeping Bournemouth relatively quiet for 67 minutes.
"It was hard to take because up until the goals we'd done everything right," Hughton told Sky Sports.
"We knew we were up against a Bournemouth side that would be pushing to get their first win. They are very good on the ball with good movement but I thought we matched them.
"Once we took the lead, if anything, that spurred them into making the changes that they did and they had to go for it a little bit more.
"Also, we conceded two poor goals which was unlike us. We defended really well all game.
"We knew they were going to have a lot of possession in and around the box because they've got those type of players.
"What you've got to do is keep your shape and once you don't go with runners or you come out of your shape it allows them to have opportunities, and that's what happened on both goals."
Despite only winning once all season, Brighton have acquitted themselves relatively well for long periods of their games, especially in defence.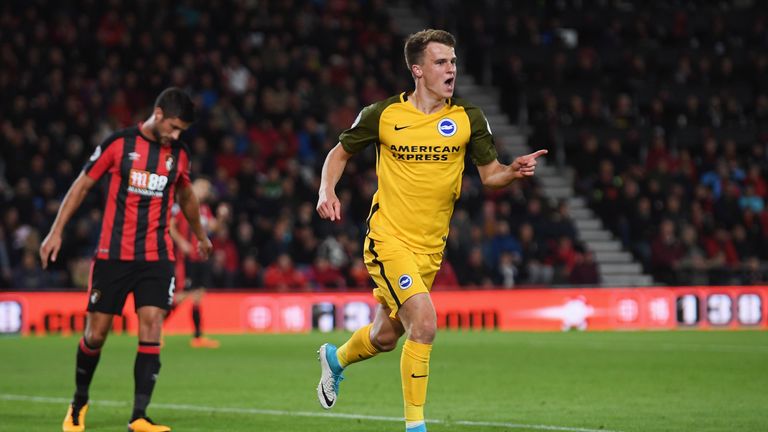 But Hughton insists his side must focus for the full 90 minutes if they are to get more out of their games in the Premier League.
"That's the difference between the levels," he said. "We defended really well against Man City and then from our mistake they break and score.
"Here we were up against a team that has built over the last couple of seasons, spent big money, recruited well and of course have that quality that can change games.
"These are the types of games we have to stay in. which we did. We scored a really good goal but we've got to make sure we stay in it right the way through until the end."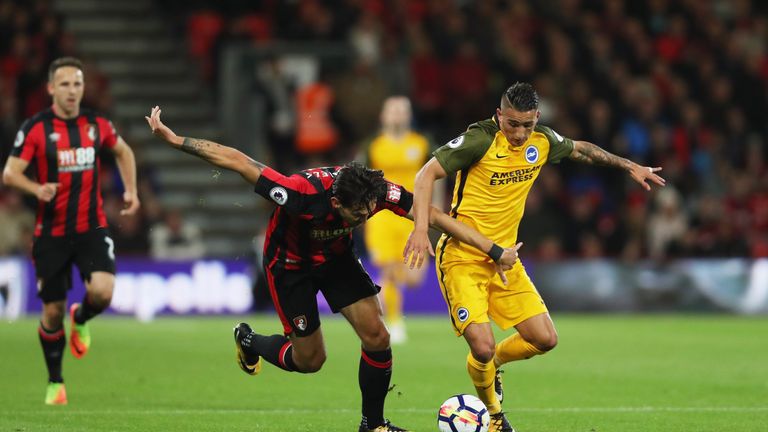 Brighton return to the Vitality Stadium on Tuesday in the third round of the Carabao Cup and Hughton is targeting victory, despite hinting he could make changes.
He said: "It's an opportunity to win a game and what you want to do is get some rhythm into the way you play and a rhythm in results, and of course we were on the back of a really good result last weekend.
"Yes, we want to get back to winning ways and it certainly gives me an opportunity with the squad that we've got to get some players who need a game [to get] up to speed, but certainly we want to win every game."