Jose Izquierdo was going to be subbed, says Brighton's Chris Hughton
By Andrew Dickson
Last Updated: 20/11/17 10:59pm
Chris Hughton admits he was about to substitute Jose Izquierdo when the winger rescued a point for Brighton in their 2-2 draw with Stoke.
Colombian international Izquierdo was one of the star men at the AMEX as he played a prominent role in much of the home team's best forward play.
Having missed a good chance to strike in the first half, he finally struck on the hour mark to cancel out Kurt Zouma's goal, which had put the visitors 2-1 up seconds before the break.
But his effort came at a time when Hughton was preparing to remove him from play and the manager admitted: "It probably would have been two or three minutes later.
"Sometimes that happens and hence we left him on for about another 10 minutes after that. I think he threatened.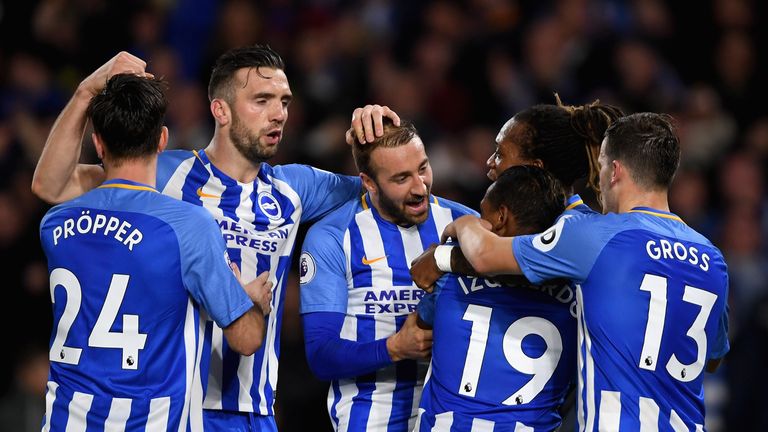 "Probably by the time I was going to take him off, I felt they had got back into a shape and it was becoming a little bit more difficult for him to get behind."
Hughton was disappointed with the goals his team conceded but took more pleasure from the manner of Brighton's comeback.
While they have now failed to win their last three games, they have at least drawn on each occasion - and that is something he is encouraged by.
Hughton added: "What we have to be is realistic. We're playing in a different division now against better teams and better players.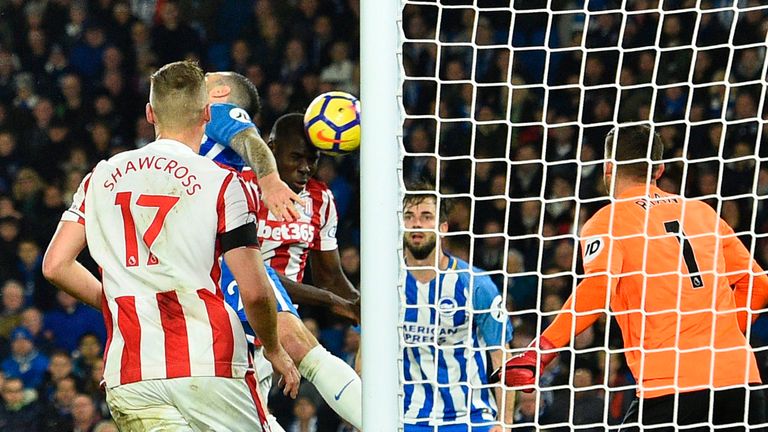 "If you're not able to win games, try not to lose them. The plus side is we've managed to get two wins in our last two appearances away from home.
"There's the balance. I think the supporters saw a lot of exciting football today. It was a little bit end to end and there were decisions that got the crowd going.
"I think that's all we can do. We endeavour to entertain and try to win as many games at home as we can.
"When you are a team that's been behind on two occasions, what we have shown is great character to come back from that.
"I didn't think we were at our best. I think what we needed to be was a side that passed and probed a little bit better.
"We knew how Stoke were going to play and they're very good at it. They're a very manly team and I didn't think we probed enough.
"We were a bit sloppy with our passing at times but still, you've got to show good quality to come back from two goals at two different stages against a good side."