Glenn Murray's talents praised by Chris Hughton amid England speculation
By Shona Duthie
Last Updated: 08/03/18 3:54pm
Brighton striker Glenn Murray is in red hot form according to manager Chris Hughton as speculation builds on an England call-up.
Gareth Southgate is set to name his England squad on March 15 with some reports suggesting Murray could receive his first international call-up.
England travel to Holland on March 23 before welcoming Italy four days later.
"It is probably not my position to talk about the merits of a player playing for England but what I can do is talk about what he has given us," Hughton said.
"Glenn has always had a know how on how to score goals but in a very competitive division where on a lot of occasions chances are going to be hard to come by in this division for teams like us.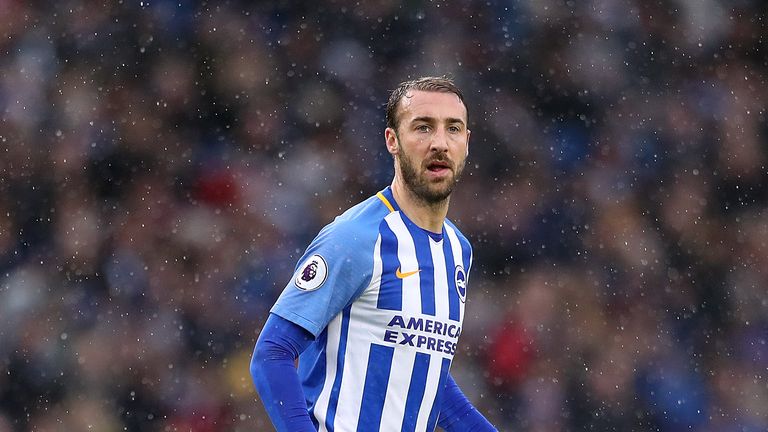 "What you need is you need a work ethic, you need somebody who can lead the line and if I speak about his form, more importantly for us is the latter part.
"The hard work he has put in for the team, his running ability in the team, his competitiveness in the team and of course that then allows him to get goals.
"So for us he has been excellent and we have real good competition at the moment and of course for anybody that plays in them positions they would have had to have warranted it and he certainly has done."
Hughton stated he not had any contact from the FA and is not aware if Southgate or Steve Holland will be at their game at Goodison Park.