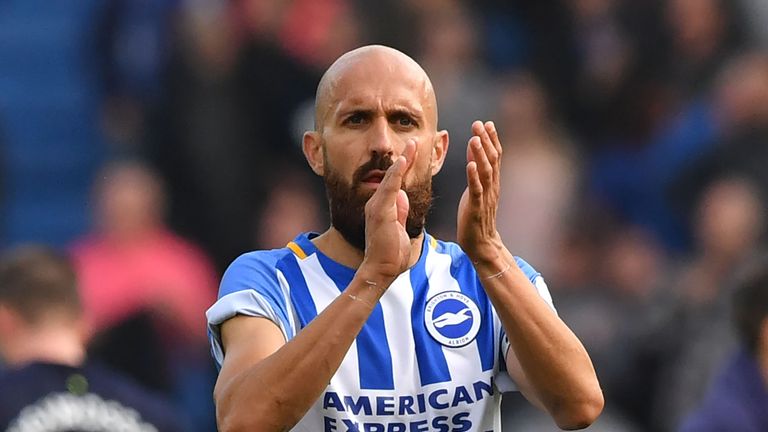 Bruno has signed a new one-year contract at Brighton to keep him at the Amex until the end of the 2018/19 season.
The Brighton captain has featured 22 times for the club this season, with 21 of those appearances coming in the Seagulls' debut Premier League campaign.
"Bruno has been exemplary in my time as manager. Firstly he has been an excellent right-back for the team, and secondly an excellent captain for the club over the past three seasons," manager Chris Hughton told the club's official website.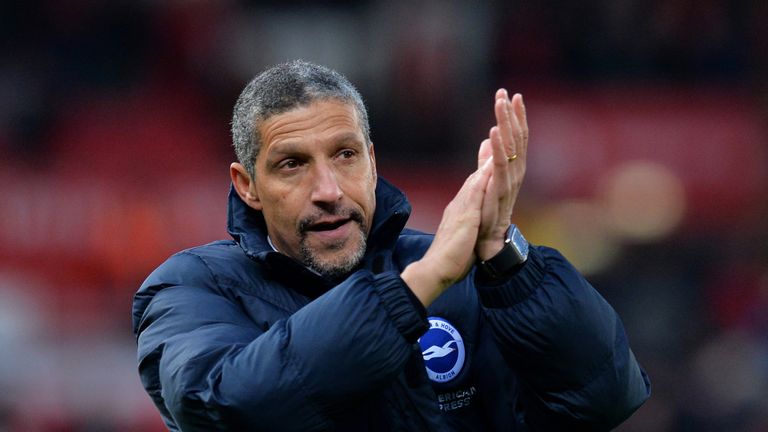 "The way he looks after himself, on and off the pitch, is an example to any player, and it is due to that lifestyle of professionalism that he is still playing at such a high level at this stage of his career.
"He has been a regular throughout my time as manager, playing at a consistently high level, and I am delighted to have agreed an extension on his current contract - which is hard earned and well deserved."
The 37-year-old right-back has played 213 times for Brighton since joining in 2012 from Valencia.