Brighton boss Chris Hughton has praised the FA's bid to increase the number of BAME coaches in English football.
Hughton's first-team coach Paul Nevin will join Gareth Southgate's England staff for next month's home games against the USA and Croatia in an initiative the FA hopes will "help solve the challenge of under-representation of BAME coaches".
"It's a really good step," said Hughton. "We want more inclusion in the game. We speak about a lack of black and ethnic coaches, particularly at the top end.
"Any initiative or push that can be a positive, I think will be a positive. It's a real strong indication of what the FA want to do. I'm really delighted with it."
Hughton is less pleased with Brighton's start to the season. Their only Premier League win in seven games came against Manchester United while back-to-back defeats against Tottenham and Manchester City has left them 15th in the table.
"The disappointment is never any different but you have to put it into perspective," said Hughton.
"In our seven games we've played four of the top six and two others were away from home.
"We now go through a period where two of our next three games are at home. We have to be able to capitalise when and where we can."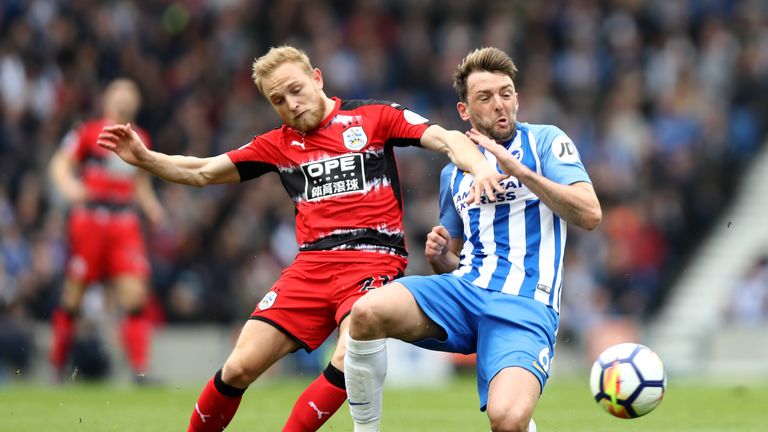 Brighton welcome West Ham to the Amex Stadium for Friday Night Football, live on Sky Sports Premier League. Pascal Gross remains sidelined with injury but Dale Stephens could return, with Hughton set to make a late decision on the midfielder.
Brighton defeated West Ham home and away last season but Hughton is expecting a stiff test against Manuel Pellegrini's side, who are unbeaten in four games following a dreadful start.
"With what they've brought in it was only a matter of time before they turned that around, and they're in very good form at the moment," said Hughton.
"I imagine they're playing very close to how the manager has always wanted them to play.
"Sometime it just takes that little of time, a few games to get a system in place and players up to speed. At the moment they're playing very well."